[Opinion]: Nigeria's Opposition Is Missing, By Garba Shehu
Last week, the Nigeria's senate majority leader reintroduced anti-sexual harassment legislation to parliament, following a serious exposé by the BBC of a sex for grades scandal at the University of Lagos.
The bill had been tabled before – in 2016 – but it was not passed: some members of our party, working with the opposition, then stronger in numbers than today, blocked it.
This time around, there has been no such attempt by the opposition Peoples Democratic Party, PDP, to scupper the legislation. We cannot tell whether they remain opposed to it, for they have been too busy to let the 200 million citizens of Nigeria know. Instead, last week – whilst this matter was in the Senate, and the first Federal Budget following our February General Election, was being tabled before the House – the opposition's full attention was elsewhere: on the affairs of the President, who we were told by the internet, was planning to marry in secret to one of his cabinet ministers.
The interminable nonsense of fake news is hardly unique to Nigeria. In the United States, Britain – indeed across much of the democratic world – we see waves of falsehoods and untruths peddled across digital and mainstream media. It has led to journalists and the press to become less trusted than almost any other profession or estate. Yet elsewhere, whether the fake facts emanate from governments or oppositions, neither have sought to abdicate their unique responsibilities in the act of governance.
In Nigeria, the opposition is close to reneging completely on the compact it holds with the voters. Every modern democracy exists for its checks and balances. Voters may elect a government to govern but they also elect an opposition – to oppose, to scrutinise, and to hold the majority to account. In the absence of either weight or counterweight, the scales of democracy become imbalanced. This cannot continue for long without the full functioning of governance being affected.
Whether citizens voted for President Buhari and the All Progressives Congress (APC), or for the opposition's presidential candidate and his People's Democratic Party (PDP), no one voted for failure. They may have voted differently on policy and personality, but regardless of a voter's choice of candidate and party, for their vote they expect responsibility. No voter expected, nor wanted, the opposition somehow to simply go missing. But that, effectively, is what they have done.
Immediately after the February election that saw President Buhari re-elected to a second four-year term, and his APC secure a workable majority both in the Senate and House, the PDP went to court to challenge the result.
The world over election losers tend towards "lawfare" once they have lost the campaign battle in the field. None can begrudge the PDP their day in court: yet it was never in doubt that they would fail to persuade the judiciary to overturn President Buhari's 4 million votes and 14 percent margin of victory over his opponent.
"Biased judges!" screamed the opposition. Perhaps. Judges do tend to be biased – towards the facts. Yet those, it would seem, matter no longer to the opposition at all – for last week they opened their next salvo in lawfare by taking their exact same, fatally flawed case to Nigeria's Supreme Court. We must sincerely hope the opposition have the wherewithal to appreciate they will fail once more, given the facts and the math remain the same.
The opposition's over-excretions are leaving a mess for the elected government to clean up. These do not just extend to the fact that even the most serious, and well-intentioned anti-sexual harassment legislation needs scrutiny, or the fact that the opposition yelled "corruption, padding!" at the Federal Budget – even before it had been tabled.More importantly, it leaves a stain on the terms of acceptable debate.
The median age of our 200 million population is 18 years old. Over 100 million Nigerians have access to the internet, and to cell phones. Many will, of course, see the opposition's fake news and failure to hold the government to account fully and sanely for what it is: dereliction of duty. But there will be those who do not.
Nigeria is leading the fight in Africa against terrorists claiming to be adherents of Islam. This battle is being won – but not without cost. Our fight matters not just to our country, or West Africa – but to the whole world. We are defeating the terrorists both through military and through educative means. We hold up to the terrorists the inalienable truth that society is better when there is reasoned debate, the exchange of views, argument without harm – and that it is through this process of consent which leads to unity.
Without that process working as it should, not only is good governance threatened but it imperils the principle of our system of governance – based on scrutiny of the executive based on facts – and makes it out to be a sham. It imperils the principle of governance by consent which is the firewall against impressionable young people being swayed towards terrorists, whom it emboldens. Nigeria's opposition is missing. We need them back.
Garba Shehu is Senior Special Assistant to the President (Media & Publicity)
Police arraigns editor, journalist over report on company allegedly owned by Buhari's adviser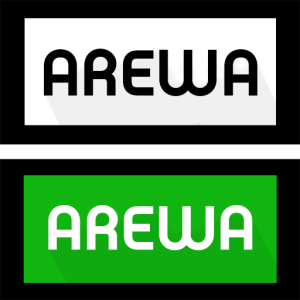 The Nigeria Police Force has arraigned the Editor of NewsDigest, an Abuja-based online newspaper, Gidado Yushau and a student journalist, Alfred Olufemi before a magistrate court in Ilorin Metropolis.
They were arraigned on Tuesday following a petition from a company allegedly owned by the just appointed Special Adviser to President Muhammadu Buhari on Finance and Economy, Dr. Sarah Alade over a report on hemp smoking published on 19 May, 2018.
The investigative report titled: "Inside Kwara factory where Indian hemp smoking is 'legalized," was authored by Olufemi.
According to the report, Hillcrest Agro-Allied Industry, one of the groups of companies allegedly owned by Alade, a former Deputy Governor of Central Bank of Nigeria (CBN), tolerated the smoking of cigarettes, as well as Indian hemp by workers within its vicinity.
The report also stated that the industry refused to respond to Olufemi's inquiry on the disturbing situation after he had put several calls and text messages to the industry's hotlines.
Police operatives earlier arrested the platform's webmaster, Adebowale Adekoya in Lagos and Gidado Yushau in Abuja before taking them to Ilorin for further questioning.
Olufemi later voluntarily submitted himself to the police in Ilorin.
On Tuesday, the two defendants (Gidado and Alfred) were charged with Criminal conspiracy and defamation against Sections 97 and 192 of the penal code.
The First Information Report (FIR) obtained by PRNigeria averred that the two defendants "criminally conspired to tarnish the name and image of Hillcrest Agro-Allied Industries."
Both Messrs Shuaib and Olufemi pleaded not guilty before a Magistrate Court in Ilorin Metropolis.
Following the bail application made by the defence counsel, Barrister Usman Kola Belgore, the Chief Magistrate of the Court, Magistrate A.O Muhammed released the defendants on grounds of recognition and that they are innocent until proven otherwise.
The conditions of bail include two sureties each who are relatives of the defendants with a bail bond of two hundred thousand Naira (N200,000.00).
The case was adjourned for hearing on January 13.
Buhari, Malami, DSS Respect Court, Release Sowore -Centre For Law And Civil Culture
A non-governmental organization, the Centre for Law and Civil Culture, has called on President Muhammad Buhari to direct the Attorney General of the Federation and Minister of Justice, Abubakar Malami, to ensure that the DSS release Omoyele sowore.
In a statement issued on Tuesday and jointly signed by its Executive Secretary, Abdulganeey Imran and Legal Adviser Deborah Okpanachi, CLCC said "The continued detention of Sowore by the Department of State Services having perfected and fulfilled his bail condition as directed by the judge of the Federal High Court, Abuja, can at best, be described as an affront to the judiciary and the rule of law.
"The order of any court stands and must be readily obeyed. Disobedience to the order of any court cannot be justified under any circumstance.
"It is imperative to state that section 161 of Administration of Criminal Justice Act, 2015 gives absolute discretion to judges to admit any person, depending on the circumstance of the case, to bail, even where capital offence that attracts death penalty is allegedly committed.
"Therefore, having met and fulfilled the bail conditions as stated by the judge, the DSS has no excuse keeping Omoyele Sowore further in its custody.
"It is on this basis that CLCC call on President Muhammadu Buhari, the Attorney General of Federation and Minister of Justice to ensure the DSS to release Omoyele Sowore with immediate effect."
The organization also appealed to the Nigerian Bar Association and civil society groups to uphold judicial independence as the refusal of the DSS and the Buhari regime to comply with the directive of the court order to release Sowore is a serious threat to the independence of judiciary and an invitation to anarchy.
Buhari not in charge of his govt – Arewa youths reveal this controlling President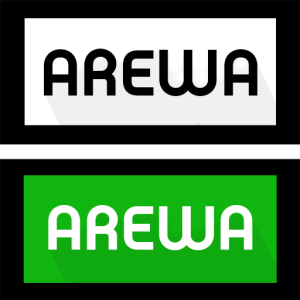 Arewa youths insist Buhari not in charge of govt, reveals those 'controlling' president
The Arewa Youth Consultative Forum, AYCF, on Monday, insisted that President Muhammadu Buhari was not in charge of his government.
In an exclusive chat with DAILY POST, AYCF President General, Yerima Shettima, stated that "a team of cabals" are in charge of the All Progressives Congress, APC-led government and not Buhari.
Shettima was responding to Buhari's insistence that he was in charge of his government and not his Chief of Staff, Abba Kyari as widely speculated.
In a statement forwarded to DAILY POST on Friday through his Senior Special Assistant on Media and Publicity, Garba Shehu, Buhari had warned that there cannot be anyone too powerful for him to control.
"The President is in absolute control of his government. The media should stop attributing non-existent powers to some people. There cannot be anyone too powerful for President Buhari to control," the statement had read.
However, Shettima disagreed with the declaration of the president.
According to Shettima: "I totally disagree with Buhari, from the day this present cabinet was formed and Buhari asked his ministers to report to his Chief of Staff, I knew he's not in charge of this government.
"What do you expect when they choose to tell Buhari what he wants to hear and deprive him of what he is supposed to know?
"They keep him where he just signs papers without even inspecting the documents, something is wrong somewhere.
"It's high time patriotic Nigerians all came together, irrespective of where we come from and protect our democracy because it has been threatened."