President Buhari has no capacity to clean up Nigeria – Bishop Adeleye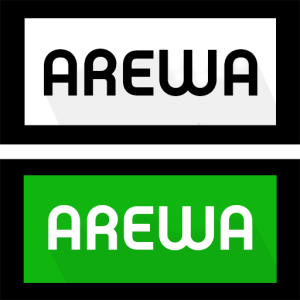 The Arch-Bishop, Cathedral Church of the Holy Trinity Anglican Communion, Niger Delta Province, Most Rev. Tunde Adeleye has said that the present administration has no capacity to clean the mess in the country.
Addressing a press conference in Calabar, Bishop Adeleye, who is also the Chairman of the Christian Council of Nigeria, South-South Zone said that Nigerians should not expect more from this government as the leadership had no capacity to change anything.
"Nigeria needs to be cleaned up but the people to clean it up are not born, it is not these people that can clean it up, not one of them can clean it up. The system is bad", he said.
On the last Presidential election tribunal judgment, Arch-Bishop Adeleye regretted that he did not expect a different outcome from the tribunal.
"I did not expect anything from the tribunal. I would have been very surprised to hear anything different from what we heard. I'm not a lawyer but look at it, they said you don't have to present your certificate before you are elected, but the system I am used to is properly organized, and orchestrated by norms and decorum.
"It's not a place where you can come and rigmarole or magical display of law to say you don't have to present your certificate," he said.
He expressed displeasure with the xenophobic attack of Nigerians in South Africa, saying 70% of our youths have no future in the country and to reverse this trend, the leadership of the country had a responsibility to make the country right so that citizens of the country can stay back and contribute in developing the country.
He said Nigeria did not have the right understanding and projection of the threat posed by Xenophobia.
"Nigerian government did not respond early, I think they should have responded faster than how they did. They did not have a proper projection and failed to properly understand the dimension the matter was going, they did not imagine things will come to this and took things for granted.
"Make this place good, provide jobs, houses, and give Nigerians a future. 70% of Nigerians have no future. The political class have taken all, there is nothing again for the youths.
"Give them a future, give them jobs, give them what to do, make schools and hospitals ok, so that the country can be ok for the people to stay.
"Doctors have not stopped being on strike, lecturers are planning now to go on strike. Make the place ok for people to live in, make the roads good. If you travel on any road in Nigeria like I have done several times, its hell on earth", he said.
He deplored the rising case of kidnapping, failing infrastructure, faltering economy and lack of basic amenities in the country as reasons people leave the country, stressing that presently in Nigeria, the only thing that moves the country is when a cow dies.
Buhari's former aide, Obono-Obla, declared wanted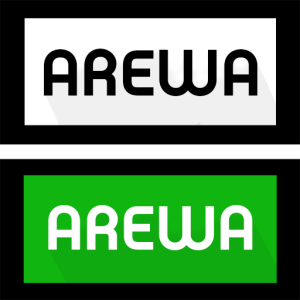 The Independent Corrupt Practices and Other Related Offences Commission (ICPC) has declared former Chairman of the Special Investigation Panel for the Recovery of Public Property (SPIP), Mr. Okoi Obono-Obla, wanted.
Spokesperson of the commission, Mrs. Rasheedat Okoduwa, disclosed this in a statement to NAN on Tuesday.
Okoduwa said the move followed Obono-Obla's "repeated failure'' to appear before the commission to answer questions bordering on allegations of fraud and corruption.
Okoduwa itemised the allegations against him to include overstepping guidelines governing the panel by investigating unauthorised petitions.
"Obono-Obla is facing series of allegations leveled against him by members of the public on his role as head of the government panel on asset recovery.
"The Commission is in receipt of petitions accusing him of abuse of office, falsification of admission records, living above his income and collection of gratification from suspects under his investigation.
"The suspended chairman is also facing allegations of working outside the guidelines governing the panel by investigating unauthorised petitions,'' she said.
She also accused Obono-Obla of prosecuting suspects without recourse to the office of the Attorney General of the Federation.
"ICPC had conducted series of investigations on the allegations with preliminary findings showing that some provisions of the Corrupt Practices and Other Related Offences Act, 2000 and extant laws of Nigeria had been allegedly violated by Mr Obono-Obla.
"Consequently, ICPC had extended several invitations to him, which he had failed to honour without giving any reason.
"Attempts to track and make him appear before the commission also failed, leading ICPC to contact other law enforcement agencies for assistance concerning his whereabouts.
"One of such contact has yielded results as records from the Nigeria Immigration Service (NIS) show that Mr Obono-Obla had travelled out of the country.
"The NIS records revealed that he left the country to an undisclosed location on 17th August, 2019, through the Murtala Mohammed International Airport, Ikeja, and has not returned two months after,'' she said.
DAILY POST recalls that August, President Muhammadu Buhari suspended the suspect, who was also his Special Assistant on Prosecution after the ICPC indicted him for certificate forgery and other corruption-related allegations.
President Buhari departs Abuja Monday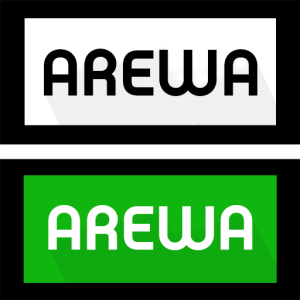 President Muhammadu Buhari is to depart Abuja on Monday to attend a three-day Russia-Africa Summit in Sochi, Russia, between Oct. 23 and Oct. 25.
A statement by the President's spokesman, Garba Shehu, in Abuja on Sunday, said the summit would focus on exploring and expanding opportunities in security, trade and investment, science and technology, and gas production.
During the summit, President Buhari will meet with President Vladimir Putin of Russia to further strengthen relations between Nigeria and Russia.
Shehu stated that the two leaders would hold bilateral talks on security, trade and investment, and building partnership that would enhance Nigeria's huge gas potential, following Russia's remarkable success in gas exportation.
"The summit, which will be attended by African Heads of State, will bring fresh perspectives on some global issues and challenges like nuclear technology, energy development, digital transformation, environment, technical security, mining and steel, education, agriculture, infrastructure and development strategies.
"An African Business Forum, which will bring together African and Russian business leaders, will be held during the event to enhance Russian investments in Africa, and promote African business interest in the host country,'' he added.
Shehu added that Buhari would be accompanied by Governors Muhammad Yahaya of Gombe state, Bello Matawalle of Zamfara and Kayode Fayemi of Ekiti State.
Others on the trip are: Minister of Foreign Affairs, Geoffrey Onyeama, Minister of Trade and Investment, Adeniyi Adebayo, Minister of Mines and Steel Development, Olamilekan Adegbite and Minister of State, Petroleum, Timipre Sylva.
PMB signs five bills into law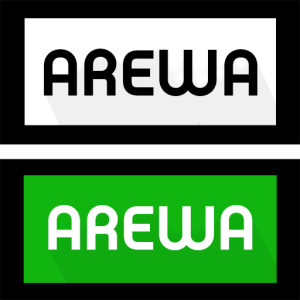 President Muhammadu Buhari has signed five bills passed by the 8th National Assembly into law.
Mr. Umar Yakubu, Buhari's Senior Special Assistant on National Assembly Matters (House of Representatives) made the announcement at a news conference on Wednesday in Abuja.
NAN reports that Yakubu said the Acts was to ensure good governance in the country.
The bills include the Obafemi Awolowo University Transitional Amendment Act, Abubakar Tafawa Balewa University, Bauchi Amendment Act, the University of Maiduguri Amendment Act, the National Fertiliser Quality Control Act and the Nigerian Council of Food Science and Technology Establishment Act.
He said that the University Acts specified minimum qualifications for the Chairmen of the Governing Councils, which is university degree or its equivalent.
Yakubu said that the Acts stipulated that the persons must be physically fit and be able to chair activities of the councils.
He said that the Acts also provided for the regulations of the use of intellectual properties for universities.
Yakubu said that the law stated that any staff or student that sought to sue the university must give a notice of one month to the institution concerned.
He said that the National Fertiliser Quality Control Act sought to protect farmers' interest and address the issue of nutrient deficiency in the composition of fertiliser, branding and weight loss among others.