El-Zakzaky finally jets out of Nigeria for treatment [Photo]
Leader of the Islamic Movement in Nigeria, IMN, Sheikh Ibrahim Elzakzaky and his wife have finally traveled out of Nigeria.
They left Abuja to India for medical treatment at about 6:30 pm Nigerian time.
AREWA.NG, obtained a photo of El-Zakzaky seated in an aircraft Monday night.
He flew out in a commercial airliner, Emirates.
The Shiites leader and Zeenat were moved from Kaduna to Abuja on Sunday.
They had been in government detention since 2016.
Apart from security personnel who accompanied the Sheikh, family members were also on the trip.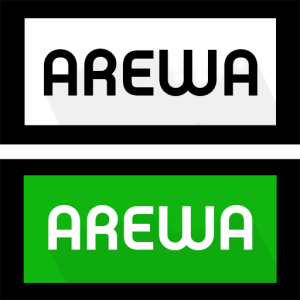 It would be recalled that Kaduna State Government had released conditions that must be met before El-Zakzaky was allowed to leave Nigeria.
Commissioner for Internal Security and Home Affairs, Samuel Aruwan, in a statement, said though the state government will appeal the ruling of the Kaduna High Court ruling allowing El Zakzaky to travel, it will not seek a stay of execution because it believes that people should have access to treatment.
In reaction, legal luminary, Femi Falana, the Islamic Movement of Nigeria lead lawyer, criticised Kaduna government's stringent conditions.
Boko Haram: NAF destroys meeting venue of insurgents, ISWAP leaders killed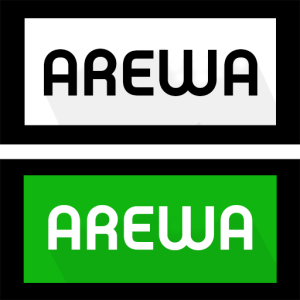 The Nigerian Air Force (NAF) has neutralised some Islamic State of West Africa Province (ISWAP) leaders and destroyed their meeting venue at Jubillaram in the Northern part of Borno State.
Air Commodore Ibikunle Daramola, NAF Director of Public Relations and Information, made this known in a statement on Wednesday in Abuja.
He said the operation was conducted on Tuesday through the Air Task Force (ATF) of Operation LAFIYA DOLE.
"The operation was executed yesterday, Nov. 19, sequel to intelligence reports indicating that some top ISWAP leaders had assembled for a meeting at a compound within the settlement, which they also used to store some of their logistics supplies.
"Accordingly, the ATF dispatched a Nigerian Air Force (NAF) Intelligence, Surveillance and Reconnaissance (ISR) platform as well as fighter jets to attack the location.
"Overhead the target area, several terrorists were observed around some buildings in the middle of the settlement.
"These fighters were neutralised in successive strikes by the attack aircraft as they attempted flee the location.
"The air strikes also led to the destruction of some terrorists' structures, including one of their logistics stores, which was seen engulfed in flames," he said.
Daramola said the NAF, operating in concert with surface forces, would sustain its efforts to completely destroy all remnants of the terrorists in the North East.
Alleged diversion of N3.1 billion shares: Benue group demands accelerated hearing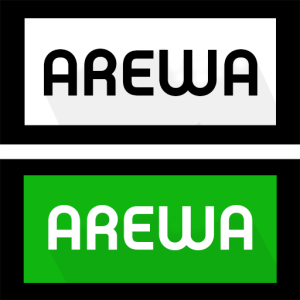 Benue Allied Patriots for Advancement and Progress (BAPAP) has demanded for accelerated dispensation of justice in the alleged diversion of N3.1 billion proceeds of sales of shares in Dangote Cement and Julius Berger PLC involving Senator Gabriel Suswam.
In a letter addressed to the Chief Judge of the Federal High Court, Abuja, Justice J. T. Tsoho, which was made available to DAILY POST on Tuesday, the group expressed concern that the case had tarried for three years without any meaningful progress.
The group feared that justice might elude Benue people if the case was handled with kid gloves, any further.
"We pray God to always guide your thoughts in taking all decisions and guard you against all forms of devilish mechanization in all your endeavours as you perform your official engagements fearlessly and devoid of involvement is corrupt practices.
"We wish to draw your attention to the case of the former Governor of Benue state and now serving senator representing Benue Northeast constituency, Gabriel Torwua Suswam.
"Suswam has been standing trials over sundry corruption charges arising from his alleged leading role in looting Benue state to an alarming level.
"At the moment, he is before the Justice Okon Abang High Court to answer on his alleged diversion of proceeds of sales of state shares in Dangote Cement (formerly Benue Cement Company pls) and Julius Berger Plc amounting to N3.1bn to his personal coffers.
"We had admired the speedy level Abang started the case that has been on for over 3 years now. But following development from the last adjournment, we are beginning to be worried.
"If a single individual would depict such insatiable quest for wealth to an unprecedented level using the office he ascended through the collective goodwill of the people, then we can only say we need justice because we deserve better.
"What we do not understand is why when taken to court to seek justice, we observed he is being treated with kid gloves, taking adjournments upon adjournments with the intention to delay the case till maybe a particular administration expires," they said.
Justice J. T. Tsoho who hails from Benue State was confirmed Chief Judge of the Federal High Court last week by the Senate upon request by President Muhammadu Buhari.
Fulani leaders are our problem – Zamfara State Police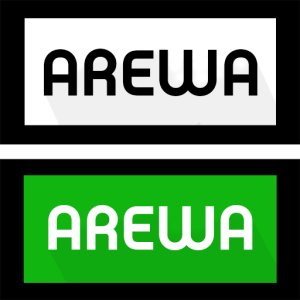 The Zamfara State Commissioner Of Police, Mr Usman Nagogo has lamented that cattle sellers and Fulani people are yet to adhere to the peace accord and reconciliation initiatives by the state government.
Addressing cattle sellers and market leaders at the state police command in Gusau, the state capital, the commissioner said that Fulani people could not be using reprisal attacks by killing innocent citizens who have committed no crime to warrant death.
"We have been doing all we could to ensure relative peace in the state but some people are bent on sabotaging all our efforts," he said.
According to him, the security agencies did not want to use fire for fire operation, hence they resorted to peaceful negotiations for bandits to have a second thought.
Nagogo urged the Fulani leaders, cattle sellers as well as the market leaders to educate their members as a way of embracing peace and ensuring respect for the peace accord and reconciliation initiated by the state government.
"We would not want the security agencies to be pushed to the wall but if we are pushed to the wall, we will use force of arms and we will have no alternative than to react negatively because we were trained" the police boss lamented.
"There is nowhere in the whole world where development and progress can reign without relative peace "
He, however, cautioned the leaders groups to help both the security agencies and the government to as a matter of necessity consolidate on the achieved peace being enjoyed in the state.
Meanwhile, the Fulani leaders, market leaders and cattle sellers agreed to give their members sound education in order to ensure peaceful and harmonious living.