Northern Leaders To Fulani Herdsmen: Come Back To North If South Isn't Safe, Secure To Live
The Northern Elders' Forum (NEF) says it is time all Fulani herdsmen living in the south of Nigeria returned to their ancestral home in the north if their lives and properties cannot be protected by the government.
The farmers-herders violent conflicts among other issues have continued to polarize the two parts of Africa's most populous country, especially now with a Fulani man, President Muhammadu Buhari, ruling Nigeria.
The northern elders said their kinsmen should immediately vacate the south if their safety and security could no longer be guaranteed in the region.
Addressing a joint press conference in Abuja on Tuesday, the chairman of NEF, Prof. Ango Abdullahi, said the forum would continue to take up issues relating to the security and safety of northerners in southern Nigeria.
"I will like to take particular note of the last paragraph of your presentation, especially with what we have heard in the last few hours that some violence had already started to manifest in some sections of the country against the herdsmen, who for all known reasons have been in peaceful co-existence in the communities where they have lived for many years.
"Now, certainly we are worried about their safety like we are worried about the safety of every Nigerian who decided to live wherever they want to," he stated.
He added, "But then, if there is no certainty that their safety is guaranteed by the authorities that are immediately around them or by the authorities that have the responsibility for the overall security of all Nigerians wherever they reside, we are certainly worried about their well-being and I think particular attention should be paid to what is happening on hour-to-hour, day-to-day basis.
"And if it is indeed, true that their safety is not guaranteed in the places where they are residing, we would rather have them back into areas where their safety is guaranteed, and this is coming back as much as possible to the north.
"Those who are residents there should keep us informed and those of us who are monitoring from here should also keep ourselves informed about what is happening."
Banditry: Buhari issues fresh orders to security agencies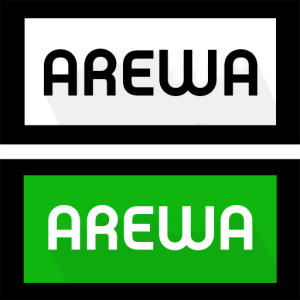 President Muhammadu Buhari has called on security agencies and communities under threat of bandits' attacks and kidnappings to be more vigilant and alert in the light of the latest incidents in Enugu, Zamfara, Adamawa, Katsina and Kaduna States.
A statement to DAILY POST by Garba Shehu, his Spokesman said Buhari was reacting to the recent reports of heightened acts of violence and kidnappings after a period of relative inactivity in different parts of the country.
The President observed that "in view of the unpredictability of the security situation, our security forces and the communities affected should be ever more alert because these murderous and remorseless criminals would take advantage of your complacency and strike again."
According to the President, "the bandits should under no circumstances be allowed to hold the country to ransom on account of security loopholes which they seek to exploit to strike at their victims. The criminals always look for loopholes in our security system in order to remain in business and active, but we shouldn't give them the space to achieve this diabolical objective by pre-empting them."
President Buhari added that "complacency is a hidden or unnoticed enemy that we shouldn't take for granted because doing so could weaken our strategies."
The President, however, noted that the affected communities also have a responsibility to help the security agencies with the critically important human intelligence in order to stop the bandits in their tracks.
According to the President, "the bandits maintain networks of informants among the communities they attack", adding that "by identifying and reporting these informants to the authorities, it would be by far easier to foil the bandits before they reach their intended targets."
Commending the security agencies for their dedication and sacrifice, President Buhari directed them to "redouble their efforts and make life uncomfortable for the bandits."
"You should spare no effort in breaking the backbones of these savage mass killers and don't hesitate to attack them with merciless intensity until they are crushed and ultimately defeated", the President said.
Communal Clash: Police inspector killed as boundary communities fight in Akwa Ibom, Cross River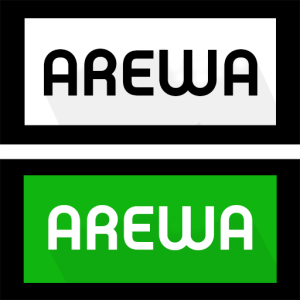 There is heavy tension at Cross River and Akwa Ibom States boundary (Head Bridge) as some communities in Akwa Ibom State attacked each other.
DAILY POST gathered that the incident occurred on Wednesday night at about 9 pm when some communities allegedly clashed with each other, destroyed properties and inflicted injuries on innocent people.
Although the cause of the fight is yet to be ascertained, commuters and transporters are still not able to access their destinations as the road was blocked by irate villagers.
An eyewitness who begged anonymity alleged that some of the people who laid the ambush also attacked a police inspector, shot him dead and made away with his AK 47 weapon.
When contacted, the Cross River State Commissioner of Police, CP Nkereuwem A. Akpan lamented the incident saying his men have been deployed to the areas affected with a view to maintaining peace and order.
He also confirmed the killing of a police inspector in an ambush and the stealing of his weapons
"The incident happened on Wednesday night. It occurred at Akwa Ibom site of the head bridge. Some communities in Akwa Ibom had a communal clash, some persons strayed into the bush, came out and attacked police inspector on duty and shot him dead and made away with his AK 47. The cause of the clash is yet to be determined''
Nigeria hijacked by criminals – Tuface Idibia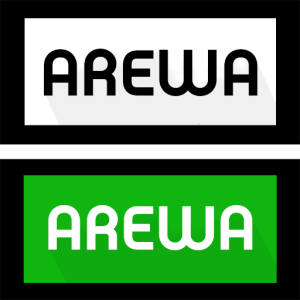 Nigerian Music legend, Innocent Idibia popularly known as 2face has criticised the present administration over the state of the country. The 'African Queen' crooner described the Nigerian system as a joke. According to him, Nigeria has been hijacked by criminals. Tuface, however, hopes the younger generation will cause a positive change in the country. On […]
Nigeria hijacked by criminals – Tuface Idibia