Killings in Nigeria: Pastor Adeboye reacts to recent protest at RCCG headquarters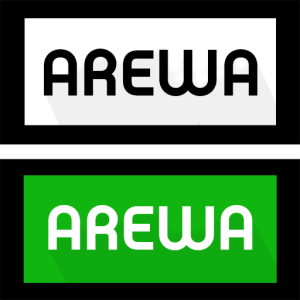 The General Overseer of the Redeemed Christian Church of God (RCCG), Pastor E. A. Adeboye, has said that the fact that he is quiet, does not mean he is silent on national issues.
Adeboye, in a statement signed by the Public Relations Officer of the church, Olaitan Olubiyi, explained that there are different ways of responding to issues affecting the country.
The reverred cleric was reacting to a protest staged at the Redemption Camp on Monday.
Charlyboy, Eederis Abdulkareem, etc. are some of those who marched in protest, accusing Adeboye of being silent on insecurity in Nigeria.
But Adeboye made it clear that he is committed to the Christian Association of Nigeria (CAN) and Pentecostal Fellowship of Nigeria (PFN), who are mandated to speak on issues affecting the church and the nation.
"The aforementioned Christian bodies had spoken on the issues of kidnapping, killing of Christians, herdsmen attacks and general insecurity in Nigeria and his position and that of the RCCG was not different from their expressed views.
"Adeboye who said that, to be quiet does not mean that you are silent, disclosed that he had made his views on the issues known to all the relevant authorities. He declared that very soon, Nigerians shall see that God answers prayers. He enjoined all to remain calm and maintain the peace.
"The RCCG leader had always called the congregation to prayers against kidnapping, bloodshed and general insecurity at the monthly all-night Holy Ghost Service held at the Redemption Camp.
"Pastor Adeboye led the congregation in supplication for God's mercy on Nigeria after speaking on the negative consequences of bloodshed and inhumanity," the statement read.
Kaduna: An kubutar da babban dan sanda daga hannun masu satar mutane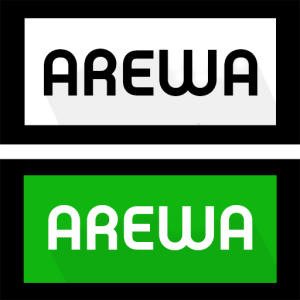 'Yan sanda a jihar Kaduna, Najeriya, sun ce an yi nasarar kubutar da babban jami'in dan sandan nan da aka sace, ACP I. Musa, mai lakabin Rambo, a kan hanyar Kaduna zuwa Jos a karshen mako.
Mai magana da yawun rundunar DSP Yakubu Sabo ya ce an kubutar da babban dan sandan ne tare da direbansa ba tare da ko rauni ba.
Sai dai a tattaunawar da ya yi da BBC kakakin ya ki bayyana yadda aka yi nasarar kubutar da mutanen biyu, illa dai ya ce sai a nan gaba ne za su yi wannan bayani.
Game da cewa ko an yi wani dauki-ba-dadi da wadanda suka sace jami'an 'yan sandan biyu,
ganin yadda a cikin dan lokaci da sace su har aka yi nasarar ceto su,
musamman ma a yadda ake ganin masu satar jama'a na da makamai, sai ya danganta hakan da irin kokarin jami'an tsaro.
DSP Sabo ya ce ba a wannan lokacin ba ne kadai aka taba yin irin wannan nasara ta saurin ceto wasu da aka sace cikin gaggawa ba.
Ya ce abu ne da ya dogara da yanayin aiki, wani lokacin a samu nasara da wuri wani lokacin kuma yakan dauki lokaci.
Game da yadda ake ganin 'yan bindiga na yawan satar mutane da kai hare-hare a jihar ta Kaduna,
a matsayin wata alama ta tabarbarewar tsaro a jihar, mai magana da yawun 'yan sandan ya ce abin ba haka yake ba, domin ba kasar da ba a aikata laifuka.
Ya ce sai dai kawai idan abu ya yi yawa yana tayar da hankalin mutane, wanda kuma rundunar ta yin duk abin da ya kamata domin maganin matsalar.
Ya kara da cewa sakamakon irin matakan da suke dauka a yanzu ba a yawan satar mutane a titin Kaduna zuwa Abuja, da sauran hare-hare da ake kai wa jama'a a jihar.
Ya ce yawanci ma a yanzu masu aikata irin wadannan laifuka sun koma wasu jihohi da ke makwabtaka da Kaduna ne, inda ya bayar da misalin iyakar jihar da Nasarawa ya ce a yanzu wasu a irin wadancan yankuna da ke da iyaka da Kaduna ake laifukan.
Sai dai ya ce akwai bukatar sauran jihohi masu makwabtaka da Kaduna su hada hannu domin maganin matsalar.
Islamic group attacks CAN, insists Christians abducted Muslim children for Jesus Christ in Kano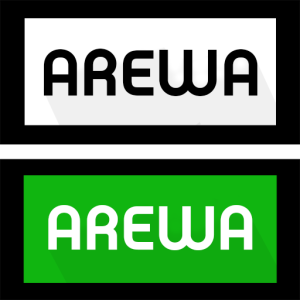 Muslim Rights Concern, MURIC, has again attacked the Christian Association of Nigeria, CAN, in the North over the recent kidnap of nine children from Kano State.
Recall that MURIC had described the abduction of nine Muslim children in Kano and their alleged conversion to Christianity as kidnapping for Christ.
In its reaction, Northern CAN described MURIC's statement as 'reckless, irresponsible, derogatory and provocative utterances.'
However, in a statement to DAILY POST on Monday, MURIC maintained its earlier position on the matter, insisting that CAN should put its house in order.
MURIC's statement was signed by its director, Professor Ishaq Akintola.
It added, "There is incontrovertible evidence that Muslim children have been kidnapped, converted to Christianity and sold into slavery. It is not the Kano 9 alone.
"There are others. There is also indubitable evidence to prove that it did not start yesterday. What is Northern CAN trying to tell us? They are chasing shadows.
"In our statement last Monday, we separated good Christians from bad ones. We also made it clear that we have both the good and the bad among Muslims too. Here are our exact words: 'We are aware that not all Christians are involved in this criminal behavior.
"Many adherents of Christianity are decent and peace-loving. Such Christians will never descend so low as to seize, convert and sell Muslim children.
"Instead of joining hands with us to condemn the bad ones among us, Northern CAN is seeking to silence us. That is a tall dream. We advise Northern CAN to put its house in order and stop blaming MURIC.
"Afterall, we did not mention anything about kidnapping for Christ until the issue of Kano 9 occurred and the revelation has exposed other similar cases.
"We advise Northern CAN to launch a campaign of love and harmony in the churches. There is an urgent need to deradicalise Christian elements particularly in the Middle Belt region where Muslims are being killed and dumped inside mysterious ponds and narrow wells.
"The same advocacy should be taken to South Eastern Nigeria from where syndicates sponsor sleeper cells to Northern Nigeria to abduct, convert and sell Muslim children into slavery.
"Enough of denials and sentimentalities. Northern CAN should stop defending the indefensible. Its current body language is not remorseful. Your fellow Christians kidnapped Muslim children and converted them to Christianity.
"The Muslims complain but instead of consoling them and checking your members you are firing at the victims from all cylinders. We know you very well. This has always been your style. You never own up.
"We warn that Northern CAN should not drag Nigerian Christians into a controversy that involves only those who are in the dirty business of kidnapping Muslim children for conversion to Christianity.
"We hold Jesus (peace be upon him) in very high esteem and our statement was not intended to malign him. No true Muslim will do that.
"Extremist Christians can kidnap Muslims for Christ. That does not mean that Christ is involved. In fact Christ did not send them. They are only being more Christian than Christ himself.
"Jesus never taught men to be wicked. He taught love, kindness and righteousness. It is highly mischievous of Northern CAN to attempt to whip up sentiments over mere semantics.
"We find it difficult to believe CAN's words, 'No Christian has associated Muslims with such criminal acts. We only cry for our own who are victims'. Really?
"This is a false claim and Nigerians know better. What of all the allegations against us in the early days of Boko Haram attacks on churches?
"On a last note, we invite Northern CAN to put its house in order and join hands with the authorities in fishing out remaining sleeper cells for the kidnapping and conversion of Muslim children to Christianity.
"We can all coexist peacefully but we must first eschew parochialism and address issues objectively. We can change this atmosphere of mutual suspicion if only we can be sincere with ourselves."
Angry mob lynches two suspected armed robbers in Delta community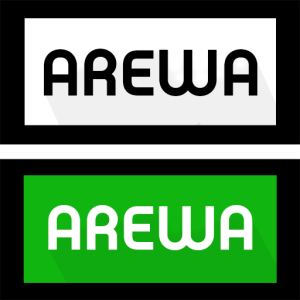 Angry mob has lynched two suspected armed robbers as well as recovered arms from them (suspects) at Otovwodo-Agbassa Community in Warri South Local Government Area of Delta State.
Details as to what the suspects stole were still sketchy at the time of filing this report.
Before they met their waterloo, the deceased suspects, who were yet-to-be identified, had allegedly shot at a dry cleaner in Ometan area of Warri.
The victim, however, survived the attack, but sustained some injuries on his arms.
Angered by the development, the angry mob gave the two armed robbery suspects a hot chase and apprehended them at the premises of a private school where they took refuge.
They (suspects) were dragged out and given the beatings of their lives until they died in the presence of a police patrol team in the area.
When contacted for comments, the Delta State Commissioner of Police, CP Adeyinka Adeleke, confirmed the report in a telephone chat with Our Correspondent in Warri.
CP Adeleke said, "They were lynched before the police could get to them. They were suspected robbers because arms were recovered from their bodies.