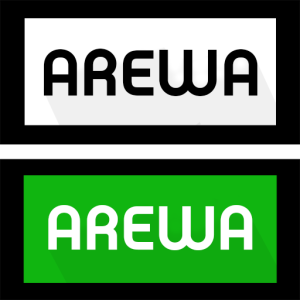 The members of the Edo State All Progressives Congress (APC) in the National Assembly have declared support for the embattled National Chairman of the party, Adams Oshiomhole.
The caucus at led by the Deputy Majority Leader of the House, Peters Akpatason, flanked by Johnson Aguma and Julius Ihonvbere addressed journalist at the National Assembly complex on Thursday.
Akpatason reading a statement signed by three others, including Sen Francis Alimikhena, Patrick Aisoweiren, and Dennis Idahosa described the suspension of Oshiomole as "poor judgement" on the part of the state Governor, Godwin Obaseki.
There has been war of attrition between the National Chairman of APC and Governor Obaseki, which origin could be traced to the inauguration of the Edo State House of Assembly.
In the statement, the caucus accused the governor of political withhunt and intimidation of opponents.
"It is now well known that the crisis has its origin with the nocturnal, illegal and unconstitutional inauguration of a handful of elected members of the House of Assembly, as orchestrated by the Governor Godwin Obaseki administration. Of the 24 members of the House, only 7 were invited with the pseudo-proclamation of Obaseki. The majority of the elected members were not invited to the event, while some were abducted to the event. It was the first such inauguration in the rich history of the state were an inauguration was not witnessed, by family, party leaders and members, as well as well-wishers.
"Obaseki and his management, for some rather strange reason generated, swallowed and believed that the majority of the elected members were not loyal to the Governor and were out to impeach him. Preceding this illegal act by the Governor, unprecedented violence had been unleashed on the majority 15 members at Golden Tulip Hotel in Benin City by thugs led by the Govenor's Chief Security Officers."
Adding that "within a short time, all those perceived not to be loyal to the governor and his deputy were sacked from their jobs. These included commissioners, special advisers, senior special assistants, special assistants, and supervisory councilors.
"Four local government chairmen were framed on dubious grounds and also removed from office. The governor and his deputy abridged the rights of APC members to freely associate and organize themselves and threatened the leaders of the Edo Peoples Movement (EPM), a socio-cultural pressure group within the party. Their businesses were marked for demolition and their homes monitored by thugs."
The group also slammed the Deputy Governor of the state, Philip Shuiabu, while also demanding that the governor should issue a fresh proclamation to reinaugurate the House of Assembly.
The statement reads further: "The shameful acts of indiscipline and political rascality displayed by the Deputy Governor of the State Mr. Philip Shaibu during the first Convocation ceremony of Edo University, lyamho when he mobilized thugs and motorbike riders to what ought to have been a serene ceremony, was just one more effort to step up the culture of intimidation, arrogance of power and unciviled disposition by the custodians of State power in the State and a failed effort to humiliate the National Chairman of the APC."