President Buhari under attack over killing of Catholic priests, others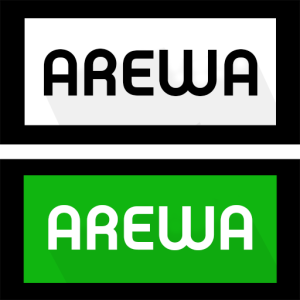 The Catholic Archbishop of Abuja, His Eminence John Cardinal Onaiyekan and the Director of Legal and Public Affairs of the Christian Association of Nigeria (CAN), Kwamkur Vondip, have brought President Muhammadu Buhari under fire over recent killing of some Catholic priests and other Nigerians.
They expressed concerns over increasing insecurity in the country, saying that Nigerians were no longer safe anywhere.
Vondip and Onaiyekan were reacting to the recent killing of Catholic priests in Enugu and Taraba states when they spoke to the Nation.
They expressed sadness about the development and faulted government's method of security operations.
Onaiyekan said, "The insecurity is getting out of hand and it is affecting everybody. In a way, we can say that we are not surprised that even the priests are not exempted from the general insecurity in the land. It is not as if those hoodlums or the bandits will take their time to make sure that they do not kill a priest. They don't seem to have any sense of horror about anything.
"The only thing I can say about this is that my priests are also being killed. It only shows how terrible the situation is. And I must say that I am also sad when we saw President Buhari himself speaking on the issue and insisting that the people responsible for killing the reverend father should be fished out.
"On one hand, I commended his efforts, and on the other hand, we should ask too that not only the reverend fathers but all those who are killed; those who killed them should be fished out. Everybody's life is precious and it is given by God. We are praying on this issue and doing our part.
"Everybody knows what President Buhari should do to stop this menace and I am sure Buhari also knows what to do. There is no excuse because the rate of insecurity we have in our land, no matter under what name, weather it is insurgency of Boko Haram or banditry in the Northwest or herdsmen killings in the Middle Belt or kidnapping, we have never had it so bad.
"The government should have known that their efforts so far have not yielded adequate results. It is the duty of government to make sure that people are safe in the country. You do not have to be in the opposition to know that. When they themselves are travelling on the road, don't you see how they protect themselves?
"They always have armed policemen with them. That is a clear sign that the road is not safe. If the road is safe, would they need so many soldiers and policemen to protect them? If they are using so many soldiers and policemen to protect themselves, what about the rest of us?
"The matter is serious and we are not at war. Other nations are tackling their security challenges."
Vondip on his part, added, "For a nation as big as Nigeria, something is wrong with our security setup. With the kind of leadership we have and what they say on daily basis about their willingness to fight insecurity and crime, you can see that all is not well.
"My belief is that there is something underneath. There are a lot of compromises, and many of our national leaders know this. Some people are compromising in the same circle. The same people that are meant to protect the people are the ones arranging these killings, just like you saw in Taraba State between the police and the military. That incident should not be taken lightly.
"My suggestion is that the investigation should go beyond that, beyond what is happening, because a lot of our military men are being killed in the North. Each time the military is embarking on any operation, they will be ambushed. It is not a normal situation.
"There people that are leaking vital information to cause confusion and their purpose is either they have a project they are fighting for or they are having some financial gains.
"We have a nation with highly educated people, but you have not found anybody taking time to investigate that there should be an independent opinion on what is happening from security experts. But we seem to be quiet.
"So, anybody who speaks against it will seem to be speaking against the government, as if we are not living in this country."
Ronaldo states how many FIFA World Cups he would have won with Brazil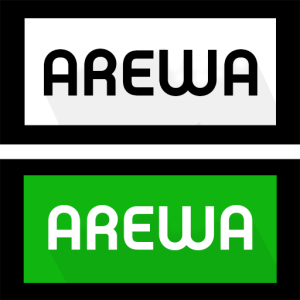 Juventus right-back, Danilo says fellow teammate, Cristiano Ronaldo told him that Brazil would have won five more FIFA World Cups if he had been in the Seleçao.
Danilo, who also played alongside Ronaldo during their time at Real Madrid, made the revelation when speaking to DAZN Brazil.
"I knew him from our time at Real Madrid and it was nice to be back with him at Juve," Danilo said.
"Along with his great quality, Ronaldo has this attention for detail that really explains the results he has achieved.
"He even told me that, if he had played for Brazil, we would've won another five World Cups already."
Ronaldo, a five-time Ballon D' Or winner, has been impressive for both club and country so far this season.
The 34-year-old is among the 30-man shortlist for this year's Europe top individual prize alongside Barcelona's Lionel Messi and Liverpool's Virgil van Dijk.
Fear as Ekiti varsity makes move to fire 500 Staff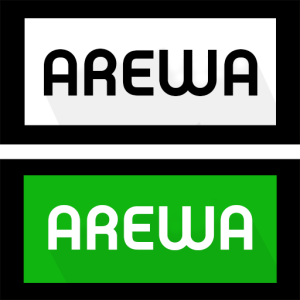 Fear has gripped the staff of Ekiti State University (EKSU), Ado Ekiti, as the university management is allegedly making surreptitious efforts to sack about 500 staff of the institution.
The staff, according to multiple sources, were those that were employed by the immediate past Vice-Chancellor, Prof Samuel Oye Bandele during his tenure.
Again, some professors, who were promoted during that time might be demoted over allegation that academic due process was not strictly adhered to in their elevations.
One of the affected persons, who craved anonymity, said the new management, headed by Pro-Chancellor and Chairman of Council, Prof Bamitale Omole, had consistently been complaining that over-bloated workforce exists in the university and that prompt action must be taken to rectify it.
The Academics Staff Union of Universities, EKSU chapter, had in September threatened to embark on strike owing to the inability to pay their salaries and other benefits.
The ASUU chairman, Dr Kayode Arogundade, disclosed that the monthly wage bill of the university had increased from N380 million to over N502 million, while the monthly subvention from government stood at N260 million, leaving the university to grapple hard to make up for the N262m shortfall internally.
The source, who was employed as an academic staff said: "yes, it was true, the management will soon issue out sack letters to over 500 staff because of complains that the university was overstaffed.
"We have been notified and anytime from now, the letters of disengagement will be distributed and this has been creating panic and tension in the university ", he said.
It was also gathered that some lecturers, who circumvented academic process to earn their professorial titles and other positions, will be demoted.
Debunking the allegation, the EKSU's Public Relations Officer, Mr. Bode Olofinmuagun, said the management has no plan to sack or demote any worker.
"There is no tension on campus over sack issue. I am on campus as I speak with you. The university is peaceful and I am not aware of any such plan", he said.
House Speaker Gbajabiamila congratulates Lyon, Bello, appeals for support for APC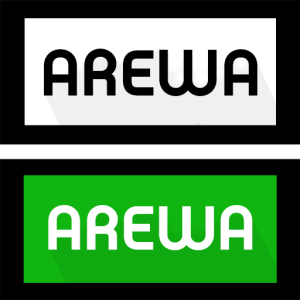 The Speaker of the House of Representatives Rep. Femi Gbajabiamila has congratulated the candidates of the All Progressives Congress (APC) in the governorship elections in Kogi and Bayelsa States, Yahaya Bello and David Lyon, for emerging victorious.
Gbajabiamila, in a congratulatory message by his Special Adviser on Media and Publicity, Lanre Lasisi, said the victories recorded by the APC candidates in the two States was an indication of the wide acceptance of the party in the two States.
The Speaker said Bayelsa State, in particular, has now joined the Next Level train, having seen the massive change driven by the APC-led government at the federal level.
"It is gladdening to know that our party, the APC, came out victorious in the governorship elections in Kogi and Bayelsa States. This is a testimony that Nigerians across the length and breadth of the country are beginning to realise what the APC means for the country.
"This victory is not for the party or its members alone, but for the entirety of Nigerians.
"May I call on the two governors-elect to be magnanimous in victory. The APC stands for the good of Nigerians, and I know the two governors-elect are part of the journey to make Nigeria better," the Speaker said.
He called on the people of the two States, including members of the opposition parties, to join hands with the governors-elect to make their States great.