Police confirm arrest of kidnap gang in Abia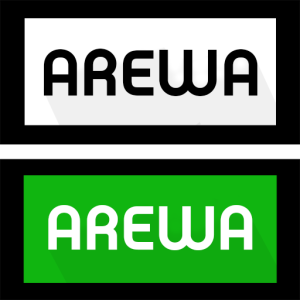 The Abia State Police Command, on Monday, said it had arrested some members of a kidnap gang terrorising Aba and its environs.
The State Commissioner of Police, Mr Eneh Okon, told the News Agency of Nigeria (NAN) in phone interview that the suspects were in police custody in Aba.
Okon said the gang had been terrorising residents of Aba and environs in the past few weeks and were on police wanted list for their criminal activities.
He said that men of the Ndiegoro Police Division arrested them at Ebemma Street, Off Ogbor Hill, Aba North Local Government Area at the weekend, following intelligence report.
The police boss said that the suspects had been giving useful information since their arrest, stressing that investigation into the matter was still ongoing.
A police source said that the leader of the gang, popularly known as Capo (AlCapone), was arrested with four other members at the weekend.
The source said that the police had launched manhunt for other members, who were said to be at large.
Why we arrested Mompha in Abuja – EFCC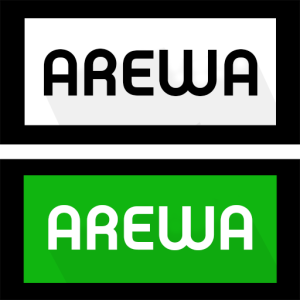 The Economic and Financial Crimes Commission, EFCC, on Tuesday confirmed the arrest of social media celebrity, Ismaila Mustapha, popularly known as Mompha.
EFCC disclosed that Mompha was arrested for alleged internet fraud and money laundering on Friday last week at the Nnamdi Azikiwe International Airport in Abuja.
The anti-graft agency made the disclosure in a series of tweets titled: "Alleged Internet fraud, Money Laundering: EFCC Arrests Ismaila Mustapha, a.k.a Mompha."
The tweets reads: "The EFCC, Lagos office, has arrested a renowned Social Media celebrity, Ismaila Mustapha popularly known as Mompha for alleged involvement in internet-related fraud and money laundering.
"The suspect, a premium and first class customer of one of the popular international airlines, was arrested on Friday 18, October 2019 at the Nnamdi Azikiwe International Airport, Abuja on his way to Dubai Emirate following series of intelligence reports received by the Commission."
EFCC also disclosed that according to its operatives, "actionable cross border intelligence received from collaborative law enforcement agencies about his alleged involvement in the criminal activities further strengthened our suspicion".
It added: "Ismaila, who allegedly perpetrates his fraudulent activities under the guise of being a Bureau de Change operator is always seen with his little son flaunting huge amount of foreign currencies on his social media platforms.
"Investigations have also revealed that Ismaila is only using the BDC business, he jointly owned with his siblings, as a decoy to launder his proceeds of crime.
"However, the suspect has volunteered useful information to the operatives and has admitted to be reasonably involved in the first two cases he was alleged to be involved.
"At the point of arrest, five wristwatches with a total worth of over twenty million naira (N20, 000, 000: 00) was recovered from him. The suspects will soon be charged to court as soon as investigation is concluded."
BREAKING: Benue Assembly member arrested over crime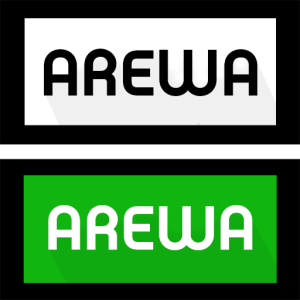 Police have arrested the Member of the Benue Assembly Representing Katsina-Ala Constituency, Hon Jonathan Agbiye.
Agbidye was apprehended in possession of a Toyota Hilux vehicle believed to belong to the late Justice Tine Tur.
He's currently being taken to Abuja by the mobile squad.
Hon Agbidye is a member of the All Progressives Congress, APC and he won the 2019 Benue State House of Assembly election on the platform of the APC.
Reports from Katsina-Ala before and during the elections said notorious kingpin and wanted man, Terwase Akwaza, alias Gana, who is also said to have strong links with APC allegedly sponsored Jonathan Agbidye for the election "to represent him" in the House.
Gana, it was rumoured, had threatened that anyone who contested and defeated Agbidye would not remain alive to enjoy his tenure in the Assembly.
As a result of Gana's threat to kill, the PDP candidate in Katsina-Ala who contested against Agbidye refused to file a petition against INEC's declaration of the APC candidate as winner of the election.
Information has it that someone (name withheld) wrote a petition to the Inspector-General of Police on the suspected criminal activities of Agbidye including his ties with Gana.
The IGP, acting on the petition, detailed his men who began to trail the Benue lawmaker till he was nabbed in possession of the said stolen hilux vehicle.
When contacted, the state's Police Public Relations Officer, DSP Anene Sewuese Catherine, confirmed the presence of IGP IRT team but yet to get the full details.
"I can confirm the presence of IRT in Benue but not sure of the arrest yet. I will meet with the team leader to get the full details shortly," she said.
Police recover N10m from kidnap gang, arrest 81 suspects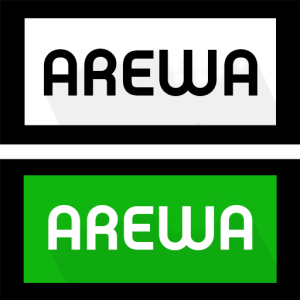 The Sokoto State Police Command has recovered N10.1 million from a kidnap gang and arrested 81 suspects over murder, kidnapping, unlawful possession of weapons and internet fraud across the country.
The Force Public Relations Officer (FPRO), DCP Frank Mba, disclosed this at a media briefing in Abuja on Monday.
He said the amount was part of the ransom paid by one of their victims, Alhaji Tuku Zubairu, a wealthy business man in Sokoto State.
He said the gang was formed in Katsina Prison, adding that members were prisoners who had been prosecuted by the police.
Mba said they were either serving jail terms or rounding up their sentences while others were in the prison awaiting trials.
"Somehow, they were able to get themselves together while in the prison, formed a deadly gang and while in the prison they hatched the plot to kidnap one Alhaji Tuku Zubairu.
"As soon as they were out from the prison, they embarked on that mission, kidnapped the business man and collected ransom running into several millions from him.
"We went after them and as I speak to you today, all the gang members have been arrested and a total sum of N10.1 million, part of the ransom they collected has been recovered," NAN quoted him as saying.
He added that the police had also arrested another deadly kidnap gang known as the Shaibu DanKaduna, responsible for terrible crimes along Kaduna axis and some parts of the North Central zone of the country.
According to him, "On Aug. 11 this gang ambushed a team of police operatives that were on a mission and killed four of the operatives.
"Ever since then, we have not relented on our efforts and as I speak to you, majority of members of that gang have been arrested.
"The riffles of the operatives that were snatched after killing them have all been recovered.
"The leader of that gang, Shaibu Dan Kaduna has been killed, he died during an exchange of bullet with police operatives on Oct. 3," he said.
He said members of another kidnap gang responsible for the killing of Insp. Patrick Yohanna on Aug. 26 along Abuja-Kaduna road had also been arrested.
Mba said the entire gang members had been arrested, adding that another group, numbering 21 were also arrested in Taraba State.
He said 10 internet fraudsters including a Secondary School Ghanaian were arrested in Abuja by police operatives.
"A look at them showed clearly that they are all young persons and out of the 10, one is a Ghanaian who told us that he is a secondary school student in Accra Academy.
"Some of the suspects are graduates and as a matter of fact, one of them who we recognise as the leader of the group is a graduate of Microbiology and a holder of Masters in Business Administration," he added.