Eliud Kipchoge: Marathon star smashes two-hour barrier to make history
World marathon record holder Eliud Kipchoge has made history by becoming the first person to run the distance in under two hours.
The athletic achievement by the 34-year-old Kenyan is considered the holy grail of running and will secure his legendary status.
After crossing the line a beaming Kipchoge continued running and waving at well-wishers who had gathered to greet him.
The remarkable run in Vienna by the four-time winner of the London marathon follows six months of gruelling preparation.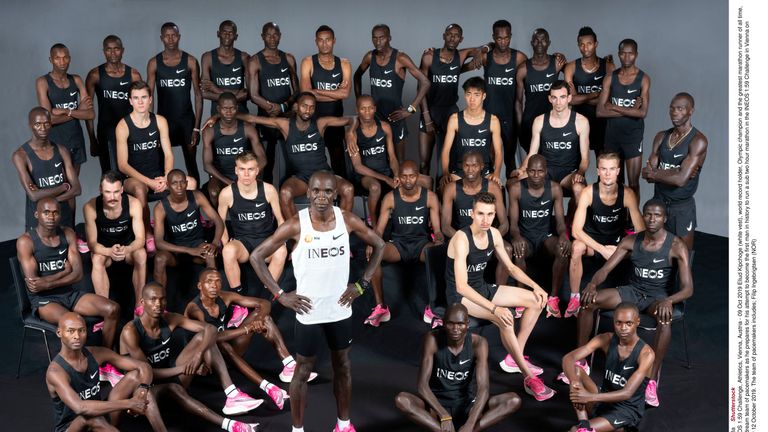 He missed out on the elusive target by just 25 seconds in his first attempt in Monza two years ago.
Although the landmark feat will not stand as an official record because it was not in open competition and used a 41-strong team of rotating pacesetters, it marks a major milestone in running and world sport.
Speaking during the attempt in Vienna, Britain's four-time Tour de France champion Chris Froome expressed confidence Kipchoge would succeed.
Froome told Sky News: "I feel just as nervous on the other side of the barriers for him but he looks so calm, so composed.
"I've got all the confidence he is going to pull this off. He's just gliding along. It's incredible to watch and witness this first hand.
"The crowds are great, lots of Kenyans and his fellow countrymen being here will give him that added motivation and drive to get this done.
"If he pulls it off it would just show limits can be pushed, limits can be broken."
Sterling speaks on comparisons with Messi, Ronaldo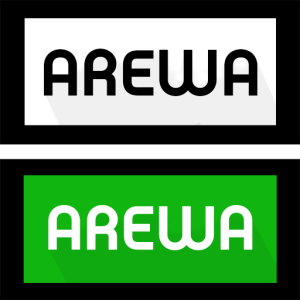 Manchester City winger, Raheem Sterling, has said he needs to score 50 or 60 goals a season, to be compared to the likes of Lionel Messi and Cristiano Ronaldo.
Sterling has been included on the 30-man shortlist for the Ballon d'Or this season alongside Ronaldo and Messi, who have each won the trophy five times.
There are suggestions the England could clinch the individual award, after 32 goals this calendar year for club and country.
But Sterling told FourFourTwo: :Messi's one of a kind.
"Bro, if I'm scoring 50 or 60 goals a year for the next 15 years, then you can talk to me about that – right now, don't talk to me about Ronaldo or Messi!
"I don't want to hear that connection.
"I'm not saying I don't value myself, but those are two guys who have been doing it for 15 years. That's not heard of: 40, 50, 60 goals for 15 years.
"There's a long process to go for that.
"But I'm developing and I want to get my numbers better every single year.
"If I'm doing that in 10 or 15 years' time, then OK, maybe. But it's early days."
Bradley sends message to Anthony Joshua ahead of rematch with Ruiz Jr.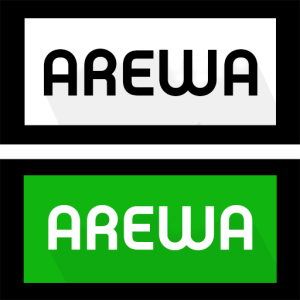 Former two division world boxing champion, Timothy Bradley, has urged Anthony Joshua to go for the knockout when he faces Andy Ruiz in a rematch on December 7th in Saudi Arabia.
In the first bout, back on June 1, Joshua was dropped four times before the contest was waved off in the seventh round in New York City.
Ruiz, who came in as a late replacement and a huge underdog, walked away with the IBF, IBO, WBA, WBO world titles.
Joshua quickly exercised the contractual clause for an immediate rematch, and he vowed to correct his mistakes.
However, Bradley while speaking in an interview with FightHype, said Joshua should forget about boxing it out to a decision, and go for the knock-out win.
"He (Joshua) is got to knock him (Ruiz) out. It was a mental thing and it was a fact that he got caught right on the button. It was a fact that he didn't train like he normally trains for big fights.
"He possibly took Ruiz lightly in looking at his physique like – 'oh, he's nothing.'"
Champions League: Ronaldo sets Juventus target for this season
Juventus forward, Cristiano Ronaldo, has made it clear he wants to win the Treble with the Italian club this season.
Speaking to the media ahead of their Champions League clash against Lokomotiv Moscow, Ronaldo said he was eager to win the Serie A, the Italian Cup and the Champions League.
"We want to win Serie A, we want to win the Cup, the Champions League," he said.
"Juventus should think big. We are going to try to win all the trophies, we know it will be difficult, especially the league and the Champions League, but I think it is possible. Everything is possible."
Ronaldo further claimed he was not really keen on individual accolades, as collective awards was "the most important thing".
He added: "In terms of individual, I have nothing to say as this is individual. It is not the most important thing.
"The most important is the collective awards. If you win the collective awards you have more chance to win the individual awards. The Golden Ball is for me in second place."