Rumelu Lukaku scores 4 goals in first game for Inter Milan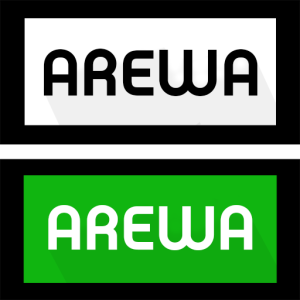 Former Manchester United striker, Romelu Lukaku marked his first appearance for Inter Milan with a four-goal haul last night.
Lukaku scored four goals in Inter Milan pre-season friendly against Virtus Bergamo.
Lukaku left Man United to join Inter Milan in a £73m deal this summer.
Lukaku didn't play at all for United during the pre-season but Inter manager, Antonio Conte handed him an opportunity against Serie D minnows Bergamo.
Wearing the No 9 shirt, Lukaku took advantage by scoring four times in an 8-0 victory.
Inter start their Serie A campaign against newly-promoted Lecce at the San Siro on August 26.
Senate issues 7-day ultimatum to CBN, FIRS, others over submission of statement of income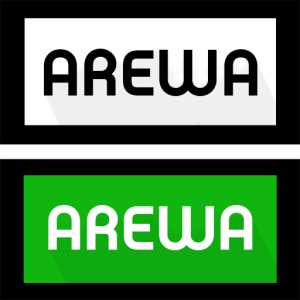 The senate on Wednesday issued 7-day ultimatum to the Central Bank of Nigeria, the Federal Inland Revenue Service, and others defaulting to submit their statements of income and expenditure accounts spanning from 2017- 2019 to do so or face dire consequences.
Other agencies are the Federal Airport Authority, Asset Management Corporation of Nigeria and the Office of the Accountant General of the Federation, Federal Capital Territory Administration, Niger Delta Development Commission, Nigerian Investment Promotion Council, Federal Airport Authority and National Agency for Science and Engineering Infrastructure.
Also defaulting are, Nigeria Football Federation, Federal Roads Maintenance Agency, National Space Research and Development Agency, Nigerian Building and Road Research Institute, Nigerian Maritime Administration and Safety Agency and Industrial Training Fund.
The senate also urged the defaulting agencies to submit their lingering responses on issues raised about the belated statement of accounts as contained in their earlier exchanged correspondences.
Those invited also include, Presidential Amnesty Program, Ministry of Niger Delta Affairs, Petroleum Equalization Fund Management Board, Nigerian Petroleum Development Company, Nigeria Railway Corporation and Small and Medium Enterprises Development Agency.
The Senate also invited the Federal Road Safety Corps, Nigerian Airspace Management Agency, Nigeria Insurance Trust Fund and National Primary Healthcare Development Agency.
This development followed the Public Account Committee (PAC) of the Senate's press briefing in National Assembly wherein it disclosed that some Ministries, Departments and Agencies (MDAs) of the federal government, have not disclosed their accounts for years, as stipulated by law.
Senator Matthew Urhoghide, Chairman of the committee, told Journalist that the PAC had issued correspondences to the affected agencies to submit a statement of accounts, to enable the committee carry out "special oversight functions".
The committee said it has the backing of sections 85, 88 and 89 of the 1999 constitution of the federal republic of Nigeria and Order 97(5) of the Senate Standing Orders 2015 as amended.
Despite several notices for agencies to submit their statement of accounts, the committee said many of the MDAs have refused to comply.
"In the light of this, all the defaulting agencies are by this notice, given the last opportunity to make submissions before their invitation to the scheduled public hearing", Senator Urhoghide said.
Buhari signs another open defecation bill into law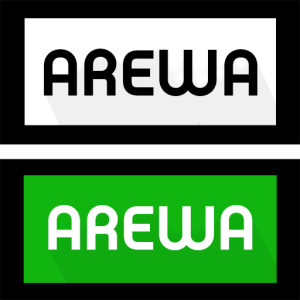 President Muhammadu Buhari Wednesday signed Executive Order 009 entitled, 'The Open Defecation-Free Nigeria by 2025 and Other Related Matters Order' into law.
The Order declares as follows:
That by this Order, Nigeria is committed to being open defecation free by 2025.
That the National Open Defecation Free (ODF) Roadmap developed by the Federal Ministry of Water Resources with support from other key sector players across Nigeria be put into effect.
a. There is established in the Federal Ministry of Water Resources a National Secretariat called "Clean Nigeria Campaign Secretariat."
b. The Secretariat is authorized on behalf of the President to implement this Order by ensuring that all public places including schools, hotels, fuel stations, places of worship, market places, hospitals and offices have accessible toilets and latrines within their premises.
All Ministries, Departments and Agencies (MDAs) of government shall cooperate with the Clean Nigeria Campaign Secretariat.
The National Assembly and the State Houses of Assembly shall enact legislation on the practice of open defecation with appropriate sanctions and penalties.
All development projects shall include construction of sanitation facilities as an integral part of the approval and implementation process.
The Secretariat shall terminate when Nigeria is declared Open Defecation Free.
All enforcement authorities are hereby directed to diligently collaborate with the Federal Ministry of Water Resources in implementing this Order.
The Executive Order 009 came into being against the background that:
Nigeria is ranked second amongst the nations in the world with the highest number of people practising open defecation estimated at over 46 million people – a practice which has had a negative effect on the populace, and has contributed to the country's failure to meet the United Nations Millennium Development Goals (MDGs);
President Buhari had described the statistics on open defecation and access to pipe-borne water service and sanitation as disturbing, and had declared commitment to implement the National Water Supply, Sanitation and Hygiene (WASH) Action Plan.
The President had declared a State of Emergency on Nigeria's water supply, sanitation and hygiene sector, the action being imperative as it will reduce the high prevalence of water-borne diseases in different parts of the country which have caused preventable deaths.
Nigeria is committed to ending open defecation throughout the country by 2025 in consonance with her commitment to the United Nations Sustainable Development Goals (SDGs).
This Executive Order takes effect from Wednesday, November 20, 2019.
Boko Haram: NAF destroys meeting venue of insurgents, ISWAP leaders killed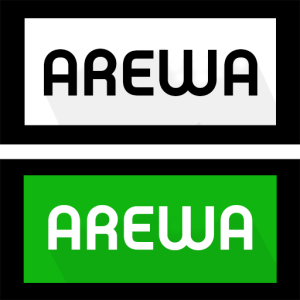 The Nigerian Air Force (NAF) has neutralised some Islamic State of West Africa Province (ISWAP) leaders and destroyed their meeting venue at Jubillaram in the Northern part of Borno State.
Air Commodore Ibikunle Daramola, NAF Director of Public Relations and Information, made this known in a statement on Wednesday in Abuja.
He said the operation was conducted on Tuesday through the Air Task Force (ATF) of Operation LAFIYA DOLE.
"The operation was executed yesterday, Nov. 19, sequel to intelligence reports indicating that some top ISWAP leaders had assembled for a meeting at a compound within the settlement, which they also used to store some of their logistics supplies.
"Accordingly, the ATF dispatched a Nigerian Air Force (NAF) Intelligence, Surveillance and Reconnaissance (ISR) platform as well as fighter jets to attack the location.
"Overhead the target area, several terrorists were observed around some buildings in the middle of the settlement.
"These fighters were neutralised in successive strikes by the attack aircraft as they attempted flee the location.
"The air strikes also led to the destruction of some terrorists' structures, including one of their logistics stores, which was seen engulfed in flames," he said.
Daramola said the NAF, operating in concert with surface forces, would sustain its efforts to completely destroy all remnants of the terrorists in the North East.