Alec Baldwin sues man who accused actor of punching him in the face | Ents & Arts News
Alec Baldwin is suing a man who accused the actor of punching him in the face during a row over a parking space, US media reports.
The 30 Rock sitcom star, also known for his impersonations of Donald Trump on Saturday Night Live, was arrested and charged with harassment after the altercation in Manhattan last year.
He pleaded guilty to the charge and agreed to take an anger management class, but is reportedly now suing his accuser for defamation for making up a "false story about the encounter".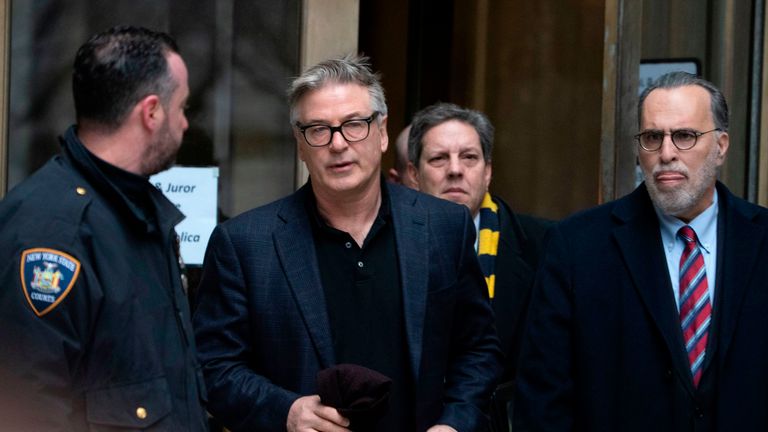 In a lawsuit filed in Manhattan, his lawyer says Wojciech Cieszkowski lied to police about being attacked and that the actor had only "lightly pushed" him during the encounter.
According to Page Six, the documents claim "hospital records and video surveillance footage prove that it was a lie".
"When two New Yorkers get into an argument over a parking space, typically what happens is they exchange a few sharp words and then move on with their lives," the lawsuit states.
"But that is not what happened here. Cieszkowski has instead made up a false story about the encounter and refused to move on unless Baldwin succumbs to his extortion demands."
The lawsuit says Baldwin, 61, was only made angry during the incident because he thought Mr Cieszkowski had driven dangerously close to his wife and child on the curb.
He is alleged to have made the manoeuvre as the Mission: Impossible and Hunt For Red October actor waited for the parking space to become free, and reacted with "self-righteous anger" when Baldwin intervened.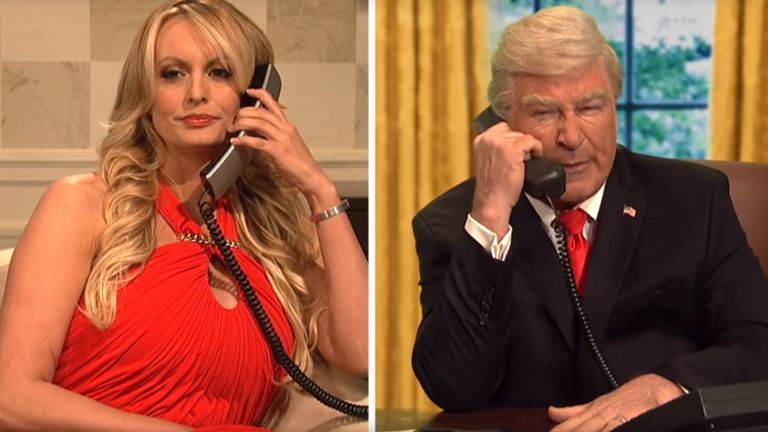 Baldwin, who was initially charged with assault, is said to be seeking a trial by jury for Mr Cieszkowski, whose own lawyer has dismissed the lawsuit as a "bullying tactic".
Doug Lieb said: "Like the man he plays on television, Alec Baldwin is an entitled celebrity with a long history of verbally and physically mistreating others he sees as beneath him."
Back in May 2014, Baldwin was arrested for allegedly arguing with police who stopped him for riding a bicycle the wrong way up a street.
Three years prior, he was kicked off a flight in the US over a bizarre dispute in which he refused to stop playing the popular smartphone puzzle game Words With Friends.
Burna Boy breaks silence on visit to South Africa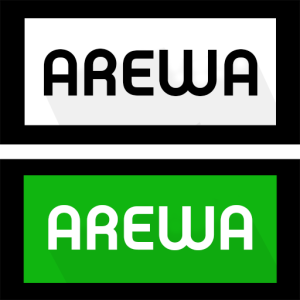 Burna Boy has broken silence on his visit to South Africa despite his promise not to set foot in the country.
DAILY POST recalls that Burna Boy in the wake of xenophobic attacks in September said he would not visit South Africa unless the government resolves the issue.
However, Burna Boy has been listed among artists that would be performing in ' 'Africa Unite' concert on the 24th of November 2019 in South Africa as part of the Africans Unite line-up.
His inclusion has met backlash from South Africans who have called for his exclusion from the concert
But, Burna Boy reacting on his Twitter page, said he will contribute a portion of the proceeds from the concert to the victims of xenophobic attacks.
He, however, did not give reasons for rescinding his promise not to visit South Africa.
On his Twitter page, the 'African Giant' as popularly called wrote: "The first of many! Part of the proceeds will be donated to the victims of Xenophobic attacks by me!
"I really hope we can all keep contributing in our own way to make the world a better and safer place for each other. Africans unite, it's bigger than all of us."
Grammys reveals host of 2020 award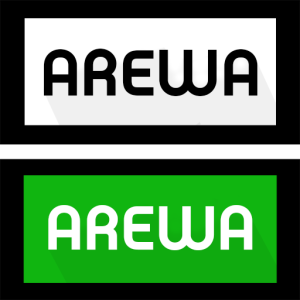 The Grammys has announced that American singer, Alicia Keys will be returning to host the Grammy awards for the second year in a row.
Alicia Keys hosted one of the biggest awards shows back then in February 2019.
The 38-year-old singer confirmed and announced the development in a post on her Instagram page.
The 62nd Grammy Awards is set to air on Sunday, January 26, 2020.
Alicia wrote: "'At first I did think last year was a one-time thing but when the opportunity came back around there was no question about returning as host of the GRAMMY Awards.
"Last year was such a powerful experience for me. Not only did I feel the love in the room, but I felt it from around the world and it confirmed the healing and unifying power of music."
Confirming Alicia as host, Grammys president and CEO Deborah Dugan added: "From best new artist recipient to Grammy Award host, Alicia Keys has been a beacon of artistry within the music community for more than two decades.
"Last year was a testament to her compelling creativity and we are thrilled that she will return to the Grammy stage as our host. Anything can happen, you don't want to miss it.
"In her 18 many years in the new music enterprise, Alicia Keys has racked up an overall of 29 Grammy nominations, and have absent home with 15 Grammy Awards!
"She is really a veteran to the Grammy loved ones, and the academy is content to have her."
North not ready to vacate power in 2023 – Charles Oputa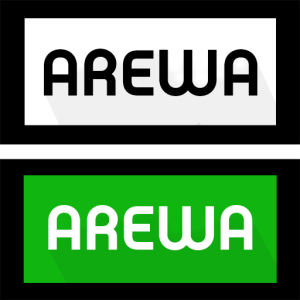 The Co-convener of 'Our Mumu Don Don Movement, popularly known as CharlyBoy, has claimed that the Northern extraction will not vacate power after President Muhammadu Buhari's second term in 2023.
Oputa, who was reacting to the alleged cold war between the northern cabals in the nation's Presidency and Vice President, Professor Yemi Osibanjo, spoke during a radio political programme, "Open Parliament" anchored in Umuahia, the Abia state capital, monitored by DAILY POST at the weekend.
The social critic opined that the Igbo and the Yoruba should forget the nation's seat of power in 2023, claiming that the Northern/Fulani caliphates were desperate to hold on to power beyond 2023.
Oputa also posited that he has lost confidence in the apex Igbo socio-cultural body, adding that Ohanaeze had failed to speak truth regarding the current state of South East geopolitical zone in the contemporary Nigeria society.
He said, "You know, Nigerians, we like to talk to much. I believe in action. I don't believe in Ohanaeze Ndigbo. I don't know what they are doing as contributions to see the development of South East and Nigeria as a nation.
"Ndigbo can never get change. I know, the Yoruba person is getting it, except they are blind. I said, the country is sick. The people who are perpetuating themselves in government, they want to remain there, they want to die there. They don't even care for Nigeria.
"So, I told you before this interview that I am very very frustrated with this country, because, this is not how to run the country, this is a banana republic. I don't share the view of Ohanaeze, because, nobody is going anywhere in 2023. They still want to perpetuate themselves in power.
"It baffles me a lot. The abnormalities have become the norms. Things are upside down. That is why I call it banana republic. We have not gotten our ass out from the one we are in, people are talking 2023 election. Where are we (Ndigbo) going? Can't we all see the writing on the wall?
"Why I said the South-West, as well as South East zone will not get the Presidency in 2023, you can see, they are dealing with the Vice-President now. They rendered him inconsequential. So, who is next?'