What Messi said after winning FIFA Best Player of the Year ahead of Ronaldo, Van Dijk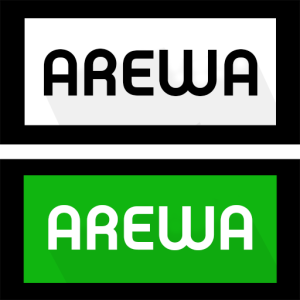 Barcelona captain, Lionel Messi expressed joy after winning the FIFA Best Player of the Year award ahead of Liverpool's Virgil Van Dijk and Juventus superstar, Cristiano Ronaldo.
DAILY POST reports that Messi won the prize on Monday at the Teatro alla Scala in Milan, Italy ahead of Van Dijk and Ronaldo.
Messi took the top honour with 46 per cent of scoring points, with Van Dijk receiving 38 per cent and Ronaldo 36 per cent.
Speaking after receiving the award, the 32-year-old told reporters: "It has been a long time without winning an individual prize.
"It is an award that I have for the first time and it is good to have it."
When asked to comment on Barcelona's poor start this season, Messi added: "We've started badly and are struggling to create play and chances.
"It's just a start, but we have to respond now. There's no more time and we have to improve a lot, we're aware of this. It's a team thing. I have no doubt that we'll improve."
Barcelona began their campaign with a 1-0 loss at Athletic Bilbao.
The La Liga champions, however, won against Real Betis and Valencia but played a 2-2 draw with Osasuna and lost 2-0 away to Granada.
#KogiDecides: Buhari's aide, Onochie, reacts as Yahaya Bello takes early lead
President Muhammadu Buhari's Personal Assistant on Social Media, Lauretta Onochie, has reacted to the performance of the All Progressives Congress, APC, in the Saturday's governorship election in Kogi State.
Onochie congratulated the people of the state for voting for the APC.
In a tweet, Onochie wrote: "Congratulations to the people of Kogi. They have decided. We agree with them.
"Can those who propagate fake news, allow Kogi State to continue in their chosen path.
"It's now clear that fake news-based propaganda, no longer win elections. God bless the people of Kogi."
The Kogi State incumbent Governor, Alhaji Yahaya Bello of the All Progressives Congress, APC, is in an early lead.
Out of the nine local government areas announced at the Collation Centre so far, Governor Bello floored his main rival, Engr Musa Wada of the Peoples Democratic Party, PDP in Okene LGA, Adavi, Kabba Bunu, Kogi Korton Karfe LGA, Ijumu, Okehi and Olamaboro LGA.
The PDP candidate according to results announced cleared Yagba West and Idah LGAs.
Bayelsa, Kogi elections: US, UK, EU react to conduct, situation in states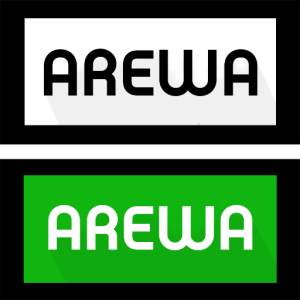 The international community has expressed concern over the conduct and conditions under which Saturday's governorship elections in Bayelsa and Kogi States were held.
A joint statement on Saturday noted that The Diplomatic Watch, which comprises Austria, the European Union Delegation, Germany, Ireland, the Netherlands, the United Kingdom and the United States deployed teams to monitor the two states.
It raised the alarm at reports of widespread of violence and intimidation, some of which were witnessed by their teams in Kogi.
"There are reports of fatalities and people missing, including INEC staff. Our thoughts are with all victims and their families," the countries said.
"We encourage all stakeholders, in particular political leaders, to call for calm and we encourage security agencies to investigate thoroughly and bring perpetrators to justice.
"We are also concerned by evident vote buying and credible reports of ballot box snatching in both Bayelsa and Kogi.
"We commend the commitment and resilience of voters in both states who came out to exercise their democratic rights.
"We express our sympathy for those affected by the violence, including ordinary voters; INEC officials; members of the NYSC; civil society; and the media.
"All should be able to carry out their fundamental role in the democratic process free from intimidation and harassment. As long-standing friends, we have been present at every major election in Nigeria since 1999.
"We remain committed to working impartially with Nigerian authorities, INEC in particular, as well as civil society to consolidate and deepen democracy."
Kogi decides: 'This is helicopter election' – Senator Dino Melaye rejects result, reveals how APC rigged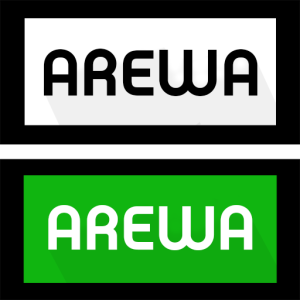 Dino Melaye, the Peoples Democratic Party, PDP, Kogi West Senatorial candidate, has described Saturday's election as an 'helicopter election.'
The lawmaker who spoke to Channels TV, said the result released by INEC is 'fictitious.
Rejecting the results of the election, Melaye added that the election was marred by massive violence and rigging.
He said, "The innovation is that what we had is what I have christened 'Helicopter election'. For the first time, rigging has been advanced to the level that now the use of a helicopter in perpetuating this electoral atrocity manifested yesterday.
"Helicopter hovering around Polling units in Lokoja, dropping bullets on innocent, harmless citizens and electorate; and as I speak, yesterday, teargas being fired from this helicopter.
"Despite the fact that this helicopter was used in harassing, intimidating and firing innocent electorates, the votes of those places were carted away and taken to the government house, stuffed and brought back to the collation centre and they have been accepted and admitted and collation is ongoing.
"They brought mayhem on my own community and even killed my nephew, we are waiting to see what INEC will do, but I reject in totality, this fictitious result and I want to say that all these are not about the election, it is about Dino Melaye."