VP Osinbajo woos potential investors in power, agriculture, other sectors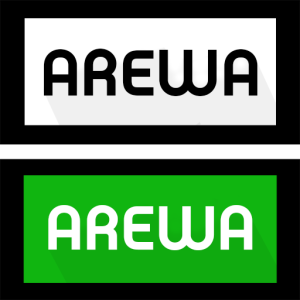 The potential, effort and impact being made by Nigerians in technology can enable the country roll out indigenous technology solutions that can transform the global space, according to Vice President Yemi Osinbajo, SAN.
Prof. Osinbajo stated this Monday while interacting with interested investors and foreign policy experts on Nigeria's economic prospects and related matters at the Council on Foreign Relations in New York City.
In a question and answer session after his opening remarks at the event, Prof Osinbajo was asked about the ongoing international dispute regarding some global technology firms and the issue of 5G.
He explained that even though Nigeria is yet to roll out 5G, "we do not have those complications (comparatively) in taking decisions in that regard. But, we practically welcome every company that wants to do business with us in Nigeria. Huawei is in Nigeria and so are all the other technology companies.
"We haven't gone through any kind of decision making for rolling out the 5G technology; as a matter of fact we are going to roll out 5G ourselves. Talking about the equipment and technology; how did the Chinese get it? How did anyone else get the technology? We will do it ourselves."
Speaking further, the Vice President who was optimistic about the possibility to developing homegrown capacity in the technology space said government would leverage the efforts and resourcefulness of youths to actualize its potentials in the sector.
"Our potential in technology and entertainment has been attracting huge attention. First is the market, at 174 million GSM phones, we are among the top ten telephone users in the world, and we have the highest percentage of people who use internet on their phones in the world," Prof Osinbajo added.
Continuing he said "we are also number two in mobile internet banking in the world, and 17 million Nigerians are on Facebook. Microsoft has announced that it will establish a 100 million dollar African Development Centre in Nigeria.
"Second is the ever-growing number of technology startups, young digital entrepreneurs who are creating solutions to value chain and logistics challenges and creating thousands of jobs in the process. Andela, a software company training software developers for many Fortune 500 companies received a $24m dollar investment from Facebook."
In the other sectors of the economy, the Vice President told the American audience that Nigeria remained the best place to invest given its market and enterprising population.
He said "now, we are opening up our power sector. We are asking power firms to come in and invest in end to end power supply. Power Africa – a USAID project has made a commitment of $110m over five years (2018 – 2023) to provide transaction support to the entire value-chain covering gas supply, distribution, transmission and generation activities with our population, and a market-driven power sector, so the next few years promise exciting prospects.
"This is also the case with other infrastructure. We are embarking on the largest investment in infrastructure in our history, welcoming private investments in concessions and projects rail, roads, airports, and other infrastructure."
On agriculture, Prof. Osinbajo said "Nigeria has the 9th largest stock of arable land in the world. We have become world leaders in cassava, yams, sorghum, and millet, and we are on the threshold of self-sufficiency in paddy rice production.
"Seeing greater interest in agriculture and the agro-allied value chain, there is no question that aside from the export market, our population presents a massive and lucrative local market."
Speaking specifically about what government was doing to revive manufacturing in the country, the Vice President said the Federal Government's Project Made In Nigeria for Export, titled Project MINE was conceived to drive the country's industrialization agenda.
According to him, "we are investing at the moment in the creation of special economic zones. Our Project MINE is designed to attract sunset industries from more advanced manufacturing economies, in search of affordable well-trained labor in Nigeria.
"At the moment we are focusing on industries for local manufacture of goods for which Nigeria has a comparative advantage. These include cotton, garments, leather, and light industrial manufacturing."
Speaking further on efforts to improve domestic manufacturing, the Vice President said "the Nigerian Special Economic Zones Investment company is a public-private partnership established as the delivery vehicle for the project.
"Investors for the project include AFDB, Afroexim Bank, and AFC. Already work has begun in three locations. The Enyimba Economic City in Aba, Abia State, covers over 9500 hectares. Three international anchor tenants have been secured for phase one of the project. The city will be served by an existing IPP for power and will create 625,000 jobs when it is fully built.
"There is also the Lekki Model Industrial Park in partnership with the Lagos State Government in Lagos. It is set on 1000 hectares in the northeast cluster of Lekki Free Zone. It has already attracted world-class anchor tenants for textiles and garments, agro-processing and light industrial manufacturing including the number 1 Chinese and number 9 global textiles and garment group, (RUYI Group).
"The third project in its early stages is the Funtua Cotton Cluster in Katsina State which is in North West Nigeria. Funtua has the largest aggregation of cotton ginneries in Nigeria. The cluster will aggregate cotton from 800,000 farmers in Northern Nigeria and become the largest integrated cotton ginning, spinning and weaving complex in Sub Saharan Africa," the Vice President noted.
In renewable energy, Prof. Osinbajo said "huge prospects also exist in investments in renewable energy, energy-efficient-processes and clean technology."
According to him "gas had been flared for almost 60 years by major oil companies but in 2017 government approved the Nigerian Gas Flare Commercialisation Programme, designed to eliminate gas flaring through technically and commercially sustainable gas utilization projects. The Programme offers flared gas for sale through a transparent and competitive bidding process."
After his interaction at the CFR, the Vice President was received at the United Nations by a team of top officials of the world body led by Deputy Secretary-General Amina Mohammed at the UN headquarters.
Prof. Osinbajo and the UN officials discussed ways Nigeria and the UN can further collaborate on national, regional and global issues.
The Vice President would be meeting his American counterpart tomorrow Wednesday at the White House before heading back to Abuja.
FG sets aside $1.61bn for 24-hour power supply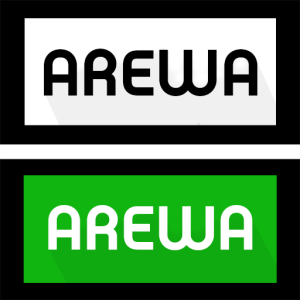 The Managing Director, Transmission Company of Nigeria (TCN), Alhaji Usman Gur, on Sunday, revealed that the Federal Government in collaboration with international donor agencies have set aside over 1.61 billion dollars to ensure constant power supply in the country.
Gur, who is also the Chief Executive Officer of the TCN, revealed this on Sunday in Kano while briefing newsmen at the Kumbotso power sub-station, NAN reports.
According to him, the project will be carried out under the Transmission Rehabilitation Expansion Programme.
"We are rehabilitating and expanding to degree 20, 000 Mega Watts by 2022 across the country," he said.
He noted that, the federal government has already earmarked about N32 billion to compensate Nigerians whose lands, houses and farms could be affected by the Right-Of-Way to create Power Lines for the execution of the project.
"The total amount that we are going to pay for compensation across the country is about N32 billion. And the total project cost is 1.61 billion dollars. The project will be supported by various international donors.
"The compensation for right-of-way from Kumbotso sub-station to Rimi Zagara will cost about N3 billion. We have not completely validated it. The total cost for compensation across the country being provided by the Federal Government, " he said.
Gur, who is also the chairman of the West African Power Pool (WAPP) Committee Executive Board stated that he led the TCN team Kano to validate and look at the route that ran from the Kumbotso Transmission sub-station to Rimi Zakara.
"You know we are going to connect Rimi Zakara to this sub-station (Kumbotso).
"Rimi Zakara is the place we are putting another 330 KV Sub-station, just like this one in Kumbotso.
"The mistake that happened in the past is that we normally award contract for line without doing the study. You know the study will establish who are the people under the right-of-way; and who are those people that are going to be affected by the lines.
"So, we are supposed to have come up with those people and pay them their compensation.
"Unfortunately, this contract was awarded many years, even before I came. It is not only this one, many of them are like that. They awarded the contracts without the payment of compensation.
"That is why now, we are trying to pay the compensation, we are validating it, but we also need to tell people that this takes time, because right now, we have over 1000 people who need to be compensated within Kano alone.
"That is why I am here, I will go through the routes and see exactly what are in the right-of-way. We are actually collaborating with Gov. Abdullahi Ganduje because some people who have land on the right-of-way are seeking for relocation.
"We are going to request to the governor to relocate them and give them land in some other places so that we can build the line," he said.
Court Orders Wind-up Proceeding Against Aiteo Over N259m Debt
A Federal High Court in Lagos has ordered the commencement of a wind-up proceeding against oil firm, Aiteo Eastern Exploration and Production Company Limited, which acquired OML 29 oil bloc in Bayelsa State from Shell Petroleum Development Company in 2015.
The order comes following the company's inability to pay a debt of N259m owed a Port Harcourt, Rivers State-based firm, Charlietam International Services Limited, between December 2017 and March 2019.
The order of the Federal High Court contained in a document seen by SaharaReporters, was filed by one of Aiteo's contractors, through its solicitors, Anthony Enyindah, Victor Okezie and Dr Dickson Omukoro of Ntephe Smith & Wills.
The petitioner is praying the court to wind-up the company on grounds of insolvency pursuant to sections 408 and 409(a) of the Company and Allied Matters Act.
In a six paragraph affidavit verifying the petition, Mr Unye Micah, Managing Director of Charlietam International Services Limited, affirmed that between December 2017 to March 2019, his company rendered services valued at ₦265m and was only paid the sum of ₦6m without payment advice, leaving an outstanding balance of N259m.
The petitioner averred that several demand letters, including those from the petitioner's solicitors were sent to the company's Abuja and Lagos addresses, but as usual Aiteo refused or failed to respond to any of the letters.
In the said letter, the petitioners demanded to be paid the amount owed and informed Aiteo of an impending legal action.
The petitioner also alleged that Aiteo was indebted to several of its local contractors despite repeated demands.
No date has been fixed for hearing of the petition expected to generate a lot of interest in the local and international oil community.
Senate Committee identifies governors, foreigners as illegal miners in Nigeria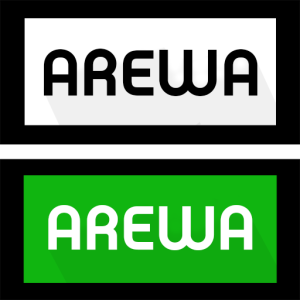 Senate Committee on Solid Minerals, Mines, and Steel Development on Friday identified Nigeria governors and foreigners as biggest syndicates in illegal mining activities across the country.
At an interactive session of Senate Committee with the Ministry of Solid Mineral officials, Chairman of the Committee, Senator Tanko Al-Makura bemoaned the illegal mining activities by some governors and foreigners with reckless abandon.
Senator Istifanus Gyang regretted that local content which should have been a source of huge revenue to the country was left, "with no option than its exploitation by foreign interests."
He explained that privatisation of Ajaokuta Iron and Steel has failed, saying that most of the assets there have been vandalized.
According to him, the vandalisation was made possible in connivance with the Ministry officials.
"Most of the Ajaokuta Steel assets have been vandalized in connivance with the Ministry officials.
"Even other privatised rolling Mills in the country witnessed total vandalisation."
In the same vein, Senator Shehu Tambuwal advocated for establishment of Solid Minerals Support Fund to fund legitimate miners in Nigeria.
He lashed at the Ministry officials who are watching illegal miners carrying out illegal activities without challenge by officials, saying that they don't go to the field, but always in their offices.
"Ministry officials don't go to field, but sit in offices while illegal miners are having field days on sites.
Senator Tambuwal revealed that there were over 10,000 persons mining gold illegally in Niger State which are usually transacted at nights before exporting them to India.
"There are about 10,000 illegal gold miners in Niger State. Not even the former Minister who comes from that state could help matters. Golds are sold at nights and are exported to India."
The Minister, Arc. Olamilekan Adegbite who appeared with some top officials of the Ministry promised to curtail activities of Illegal miners, while seeking the cooperation of lawmakers.