Nigerian Newspapers: 10 things you need to know this Saturday morning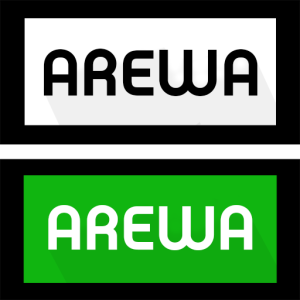 Good morning! Here is today's summary from Nigerian Newspapers
1. Gboyega Oyetola, the All Progressives Congress (APC) candidate for last year's Osun State governorship election, has defeated Ademola Adeleke of the People's Democratic Party (PDP), at the Supreme Court on Friday.
Four of the seven Justices of the apex court, sat to deliver the judgement, with Justice Rhodes Vivour presiding.
2. The embattled Senator representing Adamawa North Senatorial District, Elisha Ishaqu Abbo, who was caught on camera assaulting a nursing mother at a sex toy shop in Abuja, has been released on bail by the Federal Capital Territory (FCT) Police Command.
He was released Friday morning after being interrogated by the police.
4. The National Working Committee (NWC) of the All Progressives Congress (APC) has approved Indirect Primaries to elect the Party's candidate for the forthcoming Kogi Governorship election.
The approval was given after a meeting of the NWC on Friday where a formal request from the Kogi State executive and stakeholders in preference for the Indirect Primary was considered and deliberated on.
5. The Human Rights Committee of the United Nations (UN) has accused Nigeria under the leadership of President Muhammadu Buhari of not doing enough to stem the high level of corruption, killings, human rights violations among others by various agencies of government.
The UN in a report released at the conclusion of its review of the implementation of the provisions of the International Covenant on Civil and Political Rights in Nigeria, queried the Federal delegation led by the Permanent Representative of Nigeria to the United Nations Office at Geneva, Amb. Audu Ayinla Kadiri, on the killings of members of the Indigenous People of Biafra (IPOB) and Islamic Movement of Nigeria (IMN) popularly, acknowledged and known as Shiites.
6. President Muhammadu Buhari has approved the re-appointment of Boss Mustapha as Secretary to the Government of the Federation, SGF.
Buhari also approved the re-appointment of Malam Abba Kyari as Chief of Staff, COS, via a statement issued by the Senior Special Assistant on Media and publicity, Garba Shehu.
7. The National Working Committee (NWC) of the Peoples Democratic Party, PDP, has suspended some of its top officials at the House of Representatives.
A statement by the National Publicity Secretary of the party, Kola Ologbondiya, said the suspended memebers included: Hon. Ndudi Elumelu, Hon. Wole Oke, Hon. Lynda Ikpeazu, Hon. Anayo Edwin, Hon. Gideon Gwadi, Hon. Toby Okechukwu and Hon. Adekoya Abdul-Majid.
8. The Kano Police Command said it has arrested three suspected Boko Haram Commanders, who were on the run in Kano hotels.
The suspects were said to be preparing to leave for Maiduguri, Borno State when they were nabbed.
9. The Nigeria Customs Service (NCS) has promoted 1,924 Junior Cadre personnel of the service, the Customs' Public Relations Officer, Mr Joseph Attah, disclosed in Abuja on Friday.
Attah in a statement explained that 51 Assistant Inspector of Customs (AIC) were promoted to Inspector of Customs (IC) General Duty, while 48 Assistant Inspector of Customs (AIC) were elevated to Inspector of Customs (IC), Support Staff.
10. A Federal High Court sitting in Abuja has ordered an interim forfeiture of properties belonging to the lawmaker representing Delta North senatorial district, Senator Peter Nwaoboshi.
Delivering judgment in suit no FHC/ABJ/CS/1127/18 filed by the Special Presidential Investigation Panel for the Recovery of Public Property on behalf of the Federal Government, Justice Taiwo O. Taiwo, also placed a post-no-debit order on 22 bank accounts linked to Nwaoboshi.
Kaduna: An kubutar da babban dan sanda daga hannun masu satar mutane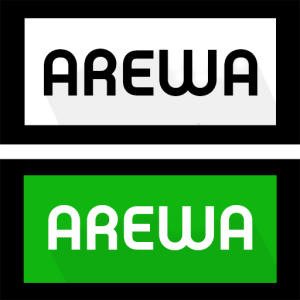 'Yan sanda a jihar Kaduna, Najeriya, sun ce an yi nasarar kubutar da babban jami'in dan sandan nan da aka sace, ACP I. Musa, mai lakabin Rambo, a kan hanyar Kaduna zuwa Jos a karshen mako.
Mai magana da yawun rundunar DSP Yakubu Sabo ya ce an kubutar da babban dan sandan ne tare da direbansa ba tare da ko rauni ba.
Sai dai a tattaunawar da ya yi da BBC kakakin ya ki bayyana yadda aka yi nasarar kubutar da mutanen biyu, illa dai ya ce sai a nan gaba ne za su yi wannan bayani.
Game da cewa ko an yi wani dauki-ba-dadi da wadanda suka sace jami'an 'yan sandan biyu,
ganin yadda a cikin dan lokaci da sace su har aka yi nasarar ceto su,
musamman ma a yadda ake ganin masu satar jama'a na da makamai, sai ya danganta hakan da irin kokarin jami'an tsaro.
DSP Sabo ya ce ba a wannan lokacin ba ne kadai aka taba yin irin wannan nasara ta saurin ceto wasu da aka sace cikin gaggawa ba.
Ya ce abu ne da ya dogara da yanayin aiki, wani lokacin a samu nasara da wuri wani lokacin kuma yakan dauki lokaci.
Game da yadda ake ganin 'yan bindiga na yawan satar mutane da kai hare-hare a jihar ta Kaduna,
a matsayin wata alama ta tabarbarewar tsaro a jihar, mai magana da yawun 'yan sandan ya ce abin ba haka yake ba, domin ba kasar da ba a aikata laifuka.
Ya ce sai dai kawai idan abu ya yi yawa yana tayar da hankalin mutane, wanda kuma rundunar ta yin duk abin da ya kamata domin maganin matsalar.
Ya kara da cewa sakamakon irin matakan da suke dauka a yanzu ba a yawan satar mutane a titin Kaduna zuwa Abuja, da sauran hare-hare da ake kai wa jama'a a jihar.
Ya ce yawanci ma a yanzu masu aikata irin wadannan laifuka sun koma wasu jihohi da ke makwabtaka da Kaduna ne, inda ya bayar da misalin iyakar jihar da Nasarawa ya ce a yanzu wasu a irin wadancan yankuna da ke da iyaka da Kaduna ake laifukan.
Sai dai ya ce akwai bukatar sauran jihohi masu makwabtaka da Kaduna su hada hannu domin maganin matsalar.
Terrorists kill four soldiers in Borno
At least four Nigerian soldiers and a militia fighter were killed in clashes with IS-aligned jihadists in Borno State, security sources told AFP on Sunday.
Fighting erupted late on Saturday when troops ambushed a convoy of the Islamic State West Africa Province near Jakana Village, 42 kilometres from the state capital, Maiduguri.
Several troops were also injured and four trucks were lost to the militants, a soldier said.
The jihadists were riding in pick-up trucks fitted with machine guns according to a source, who confirmed the death toll.
In a statement issued on Sunday, the Nigerian military said seven jihadists were killed and eight injured when their vehicle hit a landmine during a clash near Jakana on Friday.
The improvised explosive device had been planted by the jihadists, army spokesman Colonel Aminu Iliyasu was quoted as saying.
The decade-long conflict, which spilt into Nigerian neighbours — Niger, Chad and Cameroon — has killed at least 35,000 people and forced some two million to flee their homes in Nigeria alone.
President Buhari departs Abuja Monday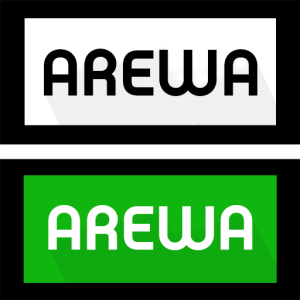 President Muhammadu Buhari is to depart Abuja on Monday to attend a three-day Russia-Africa Summit in Sochi, Russia, between Oct. 23 and Oct. 25.
A statement by the President's spokesman, Garba Shehu, in Abuja on Sunday, said the summit would focus on exploring and expanding opportunities in security, trade and investment, science and technology, and gas production.
During the summit, President Buhari will meet with President Vladimir Putin of Russia to further strengthen relations between Nigeria and Russia.
Shehu stated that the two leaders would hold bilateral talks on security, trade and investment, and building partnership that would enhance Nigeria's huge gas potential, following Russia's remarkable success in gas exportation.
"The summit, which will be attended by African Heads of State, will bring fresh perspectives on some global issues and challenges like nuclear technology, energy development, digital transformation, environment, technical security, mining and steel, education, agriculture, infrastructure and development strategies.
"An African Business Forum, which will bring together African and Russian business leaders, will be held during the event to enhance Russian investments in Africa, and promote African business interest in the host country,'' he added.
Shehu added that Buhari would be accompanied by Governors Muhammad Yahaya of Gombe state, Bello Matawalle of Zamfara and Kayode Fayemi of Ekiti State.
Others on the trip are: Minister of Foreign Affairs, Geoffrey Onyeama, Minister of Trade and Investment, Adeniyi Adebayo, Minister of Mines and Steel Development, Olamilekan Adegbite and Minister of State, Petroleum, Timipre Sylva.