Najeriya ta rufe ofishin kungiyar Action Aid kan Boko Haram | BBC Hausa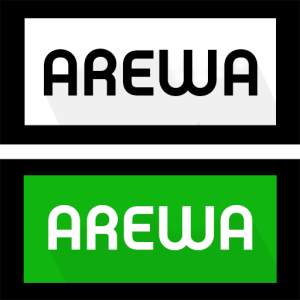 Rundunar sojin Najeriya ta dakatar da ayyukan kungiyar agaji ta kasa da kasa, Action Aid mai yaki da talauci bisa zargin kungiyar da hannu wajen samar wa Boko Haram abinci da magunguna.
Rundunar ta ce ta gargadi kungiyar agajin kan agazawa Boko Haram a yankin arewa maso gabashin kasar.
Action Against wacce ta musanta zarge-zargen, ta ce taimakon take samar wa mutanen da rikici ya shafa na fuskantar kalubale.
Rikicin kungiyar 'yan-tada-kayar-bayan da aka shafe shekara 10 ana yi ya halaka mutane sama da 30,000.
Fiye da mutum miliyan biyu kuma sun rasa matsugunansu.
Wata gamayyar kungiyoyin farar hula na taimakawa gwamnati wajen agazawa mutanen da aka tilastawa barin gidajensu.
A shekarar 2018, rundunar sojin kasar ta taba zargi hukumar kula da kananan yara ta MDD, UNICEF da zama 'yar leken asirin masu tada-kayar-baya, abin da ya sa ta haramta kungiyar wacce a nata bangaren ta musanta zarge-zargen.
Sai dai daga baya, gwamnatin ta janye haramcin.
Cikin wata sanarwa, Action Aid ta ce tana samar da taimako ne ba tare da wata manufa ta daban ba ga miliyoyin mutane a jihar Borno ta hanyar samar masu da kayayyakin agaji ga mutanen da rikici ya fi shafa musamman mata da yara kanana.
Kungiyar ta ce sojoji, ba tare da wata sanarwa ba, sun bukaci ta rufe ofishinta da ke birnin Maiduguri a jihar Borno.
Cikin watan Yuli, Action Aid wacce ke da mazauni a Paris ta ce ma'aikatan ta masu ba da ceto sun shiga hannun masu garkuwa a Najeriya.
An ga ma'aikatan shida cikin wani bidiyo, inda daya daga cikinsu take kira ga gwamnatin kasar da al'ummar kasar waje da su sa baki a kubutar da su.
Kawo yanzu, babu wanda ya san inda ma'aikatan suke.
Babu kuma wata kungiya da ta fito ta ce ita ce ta sace ma'aikatan.
A shekarar 2015, Boko Haram ta kwace iko da kaso mai tsoka na Borno abin da ya ba ta damar fadada ayyukanta zuwa makwabtan kasashe.
Yakin kawo karshen masu tada-kayar-baya da sojoji suka kaddamar ya sa gwamnati kwato mafi yawan yankunan da suka fada hannun Boko Haram.
Sai dai a baya bayannan, masu tada tarzomar sun fadada kai harin kunar bakin wake da sace-sacen jama'a domin cimma muradunsu.
Daya daga cikin hare-hare mafi muni da ta kai shi ne kan makarantar 'yan mata ta Chibok da ke arewa maso gabashin kasar lokacin da aka yi garkuwa da dalibai 'yan mata 276.
Da yawa daga cikinsu sun kubuta, amma dai har yanzu ba a kai ga gano inda wasu 100 suke ba.
Rahotanni na cewa tun daga 2013, Boko Haram ta sace mutane fiye da 1,000.
Cancel Bayelsa/Kogi elections, former Niger gov. tells INEC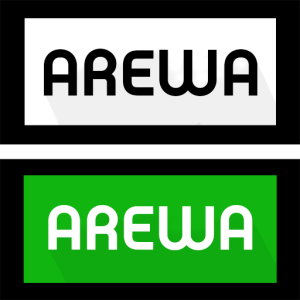 A former governor of Niger, Dr Babangida Aliyu of the Peoples Democratic Party (PDP) has called on the Independent National Electoral Commission (INEC) to cancel Saturday's governorship elections in Kogi and Bayelsa states.
Aliyu made the call in a press statement on Thursday in Minna by Mr Bala Bitrus, his media officer.
According to Aliyu: "we hereby ask INEC and the government in power to annul the elections in the interest of peace, the growth of democracy and fairness.
"(This is) for the soul of Salomi Acheju Abuh and of all those who were slain in Kogi and Bayelsa states in the course of last Saturday's elections by the agents of the states.
"We ask the federal government to not only condemn the wanton killings and destruction of properties but to empaneled well balanced committees to probe the dastardly acts and speedily bring those behind the arsons and fish out their sponsors for proper justice."
He condemned the killing of the PDP's Women Leader of Wada Aro Campaign Council in Kogi state, Salomi Abuh who was burnt to death in her house by alleged sponsored armed political thugs.
"As civilized citizens, we note with serious concern that the general conducts of the governorship elections in the two states, where innocent citizens were subjected to crude, brutal and naked use of force have rubbished the essence of the elections.
"Therefore we reject the outcomes of the two elections in their entirety," he said.
"The conducts and outcomes of the elections in the two states are therefore not the reflections of free choice by the electorate in the two states nor are they in tandem with democratic traditions hence we reject the results posted by INEC in all their ramifications.
"It is pertinent to say here that subversion of the free will and wishes of citizens at elections and at any public fora amounts to, not only illegality but gross abuse of the fundamental principles of the rights of citizens to elect candidates of their preferred choice to govern them," he added.
The Former Governor said that it was time for the country to begin to have critical look at the electoral system and ensure that the right things are done toward safeguarding democracy and its true culture in all elections.
Responding, Alhaji Mohammed Imam, Chairman of the All Progressive Congress (APC) in Niger, told News Agency of Nigeria (NAN) that Aliyu was merely seeking for relevance.
"He is actually canvassing for such, knowing fully well that INEC cannot annul election after it had declared it," he said.
NAN reports that David Lyon of the APC in Bayelsa had polled 352,552 votes to defeat Sen. Douye Diri of the PDP who got 143,172 votes.
While the incumbent in Kogi, Alhaji Yahaya Bello polled 406,222 votes to defeat his major opponent, Musa Wada of the PDP who scored 189,704 votes to emerge second.
Gunmen abduct 6 people in Kaduna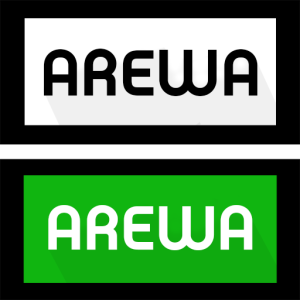 Gunmen, suspected to be kidnappers have abducted a nursing mother and five others in Kaduna State.
The incident, which happened at Unguwar Dan Mani, Igabi Local Government Area of the State, was made public on Wednesday night.
It was learnt that, when the gunmen stormed the area, they began shooting sporadically.
A ward head in the community, who does not want his name in print, confirmed the incident to AREWA.NG, saying the whole community is in shock due to the abduction.
He said the gunmen were shooting sporadically throughout the night as they went from house to house, picking their victims.
"We are now in confusion because those abducted were four males and two women. Among the women was a nursing mother known in this community as Matar Ghali. They took her away while the husband Ghali escaped. Gambo and Bukar are among those abducted. These are all poor people and so far we have identified six people that were abducted, " he said.
He said the kidnappers have called the wife of one of the victims demanding N10 million ransom.
He appealed to Governor Nasir El-Rufai to come to the aid of the community by providing security in the area.
When contacted, the spokesman of the police in the state, DSP Yakubu Sabo, could not pick his call, while text message sent to him was not responded to.
Governors state position over hate speech bill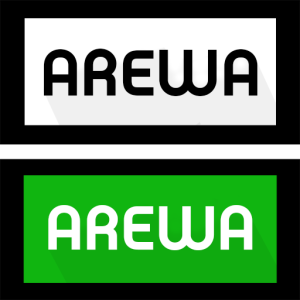 The Nigeria Governors' Forum (NGF) has advised the National Assembly to hold a public hearing on the hate speech bill before it to ensure that the views of Nigerians were captured in the passage of the bill.
NAN reports that NGF Vice Chairman and Governor of Sokoto State, Aminu Tambuwal gave the advice while fielding questions from newsmen at the end of the forum meeting held on Wednesday night in Abuja.
He advised the federal lawmakers to respect the views of Nigerians on the bill.
"I am not sure I have heard any governor come out to say he is in support of death penalty for hate speech.
"I believe the National Assembly should hold a public hearing on that bill, so that due process of lawmaking is followed, so that the views of Nigerians not just the governors will be well captured on that bill.
"They should respect the views of Nigerians in whatever may be the direction of debate and the eventual passage or otherwise of that bill," Tambuwal said.
Asked of the governors' position on the Finance Bill submitted to the NASS by President Muhammadu Buhari to increase Value Added Tax (VAT) from five to 7.5. per cent, Tambuwal appealed to Nigerians to show more understanding with the Federal Government," he said.
He added that the governors were in support of what would improve the revenue generation drive of both the federal and state governments.
"We are appealing to those who probably have no proper understanding of the context of those bill to kindly have a rethink of them and reflect on quantum of work ahead of us.
"As a country and states, we need a lot of resources to turn around infrastructure, to invest in education, healthcare and every sector of our national life.
"There is urgent need of more revenue in Nigeria. So, I appeal that we should show more understanding with the Federal Government in that regard," he said.