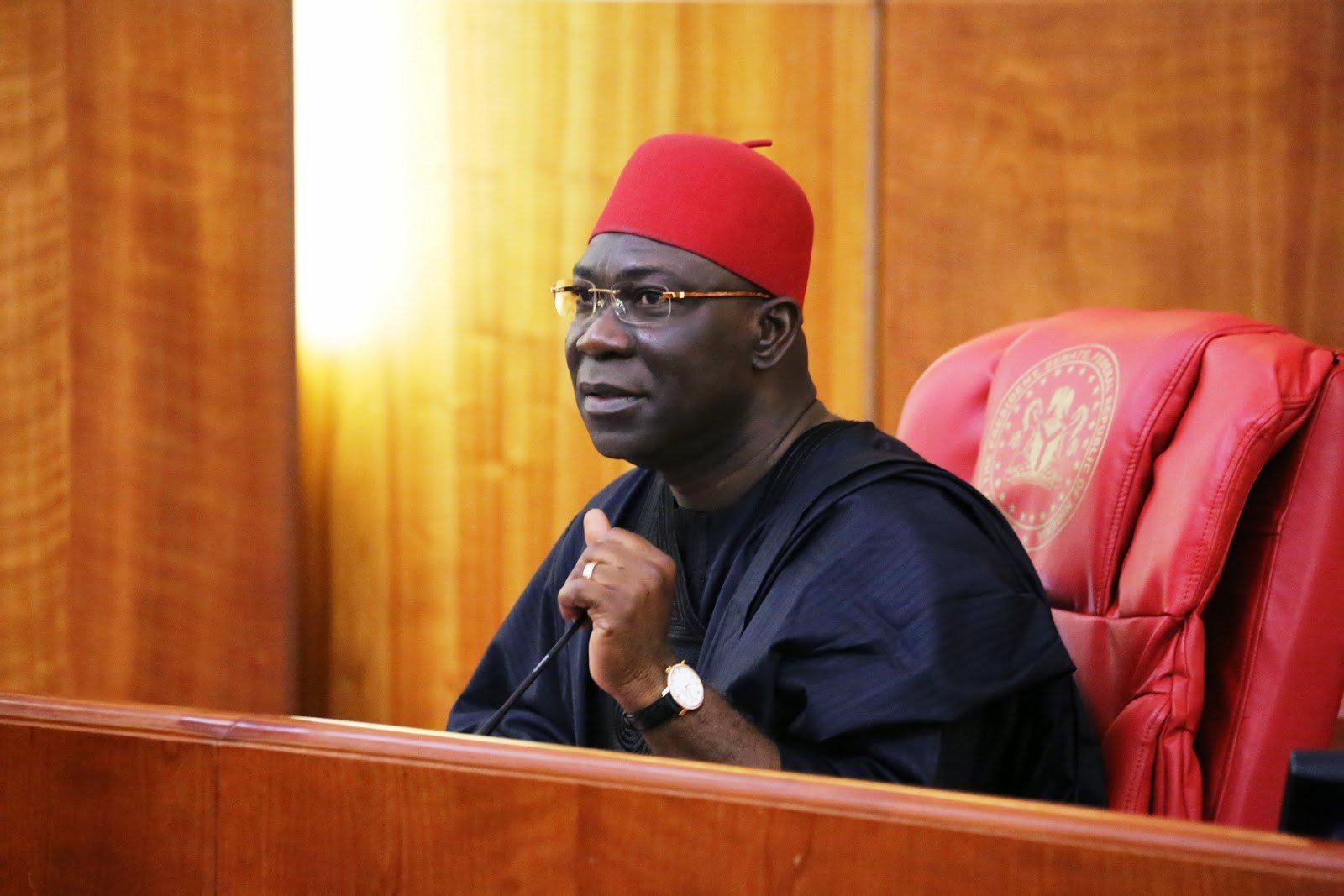 The Deputy Senate President of the Senate, Ike Ekweremadu on Wednesday threatened to release the CCTV footage of the attempted assassination on him and his family early Tuesday morning to ridicule Police claims that "it was a mere burglary."
He chided the Nigeria Police for attributing the incident to burglary without carrying out a thorough investigation, saying something was wrong with the nation's security agency.
Ekweremadu's threat followed a point of order by Senator Enyinnaya Abaribe, who stated that the Police did not carry out investigation before attributing the incident to burglary.
"Mr. President, distinguished colleagues, I appreciate your concern over what happened to me and my family," Ekweremadu said.
"I was surprised seeing reports in print and social media where the Nigeria Police said, it was a mere burglary when my son who is currently recuperating in the hospital has not been interviewed.
"At about 2.00pm yesterday (Tuesday), the Deputy Inspector General of Police came to inspect my house, but investigation has not been carried out. I want to say something is wrong with our system.
Senator Shehu Sani representing Kaduna Central Senatorial district called for seriousness on the part of Security agents, noting that prominent persons were murdered in the past with inconclusive investigations.
"All have been said about attempted assassination on DSP. We have barbaric murder of Agom Adara in Southern Kaduna.
"General Idris Alkali was killed recently and we have taken killing of other innocent citizens lightly. Not because it involves one of our own, but all Nigerians.
"Senate must be decisive on killings this time. For Police to quickly say it's mere burglary, we must come up with a resolution that would make our Police officers sit up."
Senate was unanimous that the Police must not be partisan when lives of Nigerians were endangered.
Senate President, Bukola Saraki adopted a motion that the Police Reform Bill must be fast-tracked within the next two weeks to ensure professionalism.