Ana cin zarafin matan Najeriya a asibitoci – Rahoto | BBC Hausa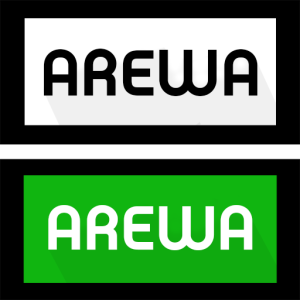 Sabon rahoton ya ce kaso daya bisa uku na mata a kasashe matalauta na Afirka da Asia sun fuskanci tursasawa lokacin haihuwa.
Rahoton ya ce wasu daga cikin matan sun sha mari da baa da sauran nau'in cin zarafi yayin da suke gadon haihuwa a asibitoci.
Nazarin wanda aka buga shi a jaridar lafiya ta The Lancet ranar Laraba, ya ce mata a kasashe kamar Najeria da Myanmar da Ghana da kuma Guinea na yawan fuskantar tiyata da kuma yin kari yayin haihuwa ba tare da amincewarsu ba inda kuma mafi yawancin lokuta ba tare da yin amfani da magungunan dausashe ciwo ba.
Sabon nazarin da Hukumar Lafiya ta Duniya ta jagoranta ya bi mata fiye da 2000 da ke nakuda, inda aka ji ra'ayin matan fiye da 1,600 bayan sun haihu.
Abu 10 da suka sa kasafin kudin Najeriya na 2020 ya bambanta
Bidiyo: Yadda tankokin yakin Turkiyya ke kokarin shiga Syria
Kaso 42 sun ce an zage su da cin zarafi a lokacin da suke kan gwiwa. Wasu matan sun ce an dake su ko yi musu tsawa ko kuma an daddanne su da karfin tsiya.
Har wa yau, daga cikin matan 2,016 da nazarin ya sanya wa ido lokacin haihuwa, kaso 13 daga cikin tiyatar da aka yi musu da kuma kaso 75 na karin da aka yi musu an yi musu ne ba tare da amincewarsu ba.
Rahoton ya kara da cewa a cikin kaso 59 na duba al'aurar mata masu ciki ana yi ne ba tare da yardarsu ba.
Kaso 57 na mata 2,672 da aka tattauna da su sun ce ba a ba su maganin dausashe ciwo ba lokacin da ake yi musu tiyata.
Bugu da kari, rahoton ya ce asibitoci kan hana matan tafiya gidajensu bayan sun haihu saboda ba su biya kudin magani da zaman asibitin ba.
Daga karshe nazarin ya nemi da a kyale mata su zabi wanda suke son ya zauna tare da su a lokacin haihuwa da kuma yi musu abubuwa bisa amincewarsu sannan a gyara dakunan karbar haihuwa domin tsare mutuncin
BREAKING: Another torture centre with 11 inmates uncovered in Zaria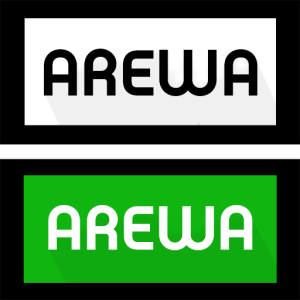 An illegal rehabilitation home that had transformed into a house of horror where inmates are tortured and left to writhe in pains has been discovered in Zaria, Kaduna State.
The discovery, which was made on Tuesday, left many across the city in shock.
At least 11 inmates made up of men and children were removed from the illegal facility.
The latest incident follows the discoveries of other unauthorised rehabilitation centres in Rigasa under Igabi Local Government Area of Kaduna, and another in Katsina State.
Many of the inmates in those places were bound with chains and had various torture marks all over their bodies.
Man dies after drowning in kano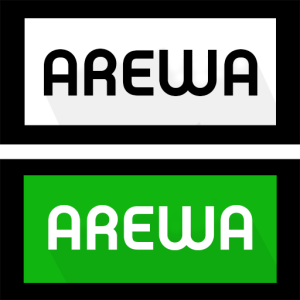 A 40-year-old man, Mohammed Mohammed got drowned while bathing in a pond at Kwanar Tattarawa in Dawakin Tofa Local Government Area of Kano State.
Speaking with the News Agency of Nigeria, the Public Relations Officer, Kano State Fire Service, Malam Saidu Mohammed said the incident happened on Tuesday morning when the deceased went to have his bath.
"We received a distress call today from one Malam Rabiu Abbas at 10.05 a.m. that Mohammed's body was found floating in the pond.
"On receiving the information, we quickly sent our rescue team to the scene at 10.25 a.m.
"He was conveyed to the Murtala Muhammed Specialist Hospital, Kano, where the doctors confirmed him dead," he said.
BREAKING: Benue Assembly member arrested over crime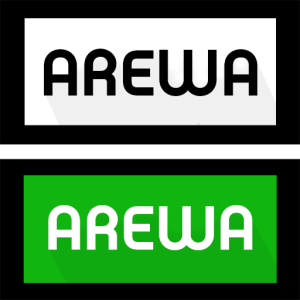 Police have arrested the Member of the Benue Assembly Representing Katsina-Ala Constituency, Hon Jonathan Agbiye.
Agbidye was apprehended in possession of a Toyota Hilux vehicle believed to belong to the late Justice Tine Tur.
He's currently being taken to Abuja by the mobile squad.
Hon Agbidye is a member of the All Progressives Congress, APC and he won the 2019 Benue State House of Assembly election on the platform of the APC.
Reports from Katsina-Ala before and during the elections said notorious kingpin and wanted man, Terwase Akwaza, alias Gana, who is also said to have strong links with APC allegedly sponsored Jonathan Agbidye for the election "to represent him" in the House.
Gana, it was rumoured, had threatened that anyone who contested and defeated Agbidye would not remain alive to enjoy his tenure in the Assembly.
As a result of Gana's threat to kill, the PDP candidate in Katsina-Ala who contested against Agbidye refused to file a petition against INEC's declaration of the APC candidate as winner of the election.
Information has it that someone (name withheld) wrote a petition to the Inspector-General of Police on the suspected criminal activities of Agbidye including his ties with Gana.
The IGP, acting on the petition, detailed his men who began to trail the Benue lawmaker till he was nabbed in possession of the said stolen hilux vehicle.
When contacted, the state's Police Public Relations Officer, DSP Anene Sewuese Catherine, confirmed the presence of IGP IRT team but yet to get the full details.
"I can confirm the presence of IRT in Benue but not sure of the arrest yet. I will meet with the team leader to get the full details shortly," she said.