Nigerian govt announces plan to recruit more teachers
Mr. Sonny Echono, Permanent Secretary, Ministry of Education, says every qualified and licensed teacher would be employed as part of efforts to rid the system of unqualified teachers.
NAN reports that Echono said this while monitoring the May Diet of the Teachers Professional Qualifying Examination (PQE) organised by the Teachers Registration Council of Nigeria (TRCN) in Abuja on Saturday.
"We are dead serious about implementing the policy and we are also working very hard to ensure that we also are ready.
"The first thing that is going to happen is that TRCN and NTI are compiling a database of qualified teachers, those that have been certified, those who have taken this examination who are unemployed.
"And we are going to do it and even segregate them state by state and make them available to each state.
"That is going to be the first starting point, that anybody who has been certified as a teacher should be employed because we have no excuse for that.
"We have a huge debt of qualified teachers, so all those that we have should be engaged to work, and all those who are not qualified we are sorry, we have to move them out of the system.
"Yes there may be some issues relating to the number, that is why we want to ramp up the production process, we are taking so many measure.
"And enforcement is very key. We have taken two steps towards ensuring enforcement. We have upgraded what we call quality assurance department. It used to be called inspectorate, we now have state offices in all the states of the federation.
"The second step is to re-establish the secondary education commission. It has just been approved by Mr. President to come on board and we are working out the modalities for how they will operate.
"What they will be doing, apart from mobilising additional resources to that segment of our education sector, they will be enforcing standards.
"Indeed we are looking at even the possibility of collapsing our quality control and inspectorate division with the commission to ensure we effectively monitor together with our colleagues in the state.
"To ensure whether you are in the private sector, whether it is government, community or faith based school we will enforce this policy to the fullest."
Echono reiterated that the deadline for flushing unqualified teachers from the classrooms remained Dec. 31, adding that additional diets of the PQE may be conducted in order for teachers to meet up with the deadline.
The Permanent secretary commended TRCN for the smooth and simplified process of the examination describing it as being up to international standards.
"As you can see, it is all electronic, there is no huge crowd or delays; you come in, do your biometrics and when you log in your picture is displayed. So there is no issue of anyone sitting on your behalf.''
30,000 teachers wrote the examination in 50 centres nationwide.
Device peaceful resolution to solve LAUTECH ownership crisis – Adegoke tells Makinde, Oyetola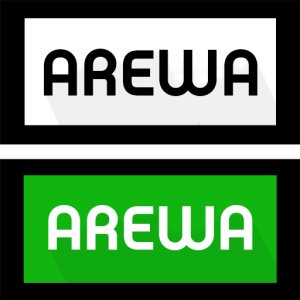 Governors Seyi Makinde of Oyo state and his counterpart in Osun State, Alhaji Gboyega Oyetola have been advised to deploy necessary peaceful means to resolve the age-long ownership crises that have been rocking the Ladoke Akintola University of Technology (LAUTECH), Ogbomoso.
DAILY POST gathered that the institution, which was established in 1990, is jointly owned by both Oyo and Osun States. The institution has been battling with ownership and financial crises in the last couple of years.
The joint ownership and financial contributions of both States have been generating controversies since the time of former governors Adebayo Alao-Akala of Oyo and Olagunsoye Oyinlola of Osun.
But, the Executive Director Finance and Chief Financial Officer of OES Energy Services, Chief Adegboyega Adegoke, while reacting, said that there was need for both Oyo and Osun States to find lasting solution to the perennial crises rocking the institution.
Adegoke, who is the Mogaji of Abose compound in Olubadan traditional lineage while speaking with journalists on Monday, said that this gesture would go a long way in finding lasting solution to the re-occurence crises that have been rocking the institution since the creation of Osun State from the old Oyo State in 1991.
He maintained that peaceful accord would also be a demonstration that the two leaders are capable and living up to the demands of their offices.
Adegoke insisted that peaceful resolution would make the institution stronger and meet up with the aspiration of its founding fathers.
He implored the government of the two states to design ways of making the institution self-sustaining like other universities which, necessitated that both states need to work together on matters of mutual interest rather than be seen as working at cross purposes.
"There is need for both the governors of Oyo and Osun states to sit down as brothers and look into the problems rather than allow intruders to come in between them.
"If both governors, the governing council and management team meet, they will be able to dissect the problem properly and jointly proffer solutions on the way forward.
"The management should also, look at the possibility of convening a tripartite meeting which will comprise of permanent secretaries of Education, Finance and Justice ministries with their respective commissioners in attendance to look at all the nitty-gritty of what has been causing disagreement between the two states.
"I want the two governors to realise that the indigenes of the two states are brothers and sisters, and in Yorubaland it is always a wise decision when amicable resolution takes place between the aforementioned relations without involving third parties.
"In the wise, both governors should demonstrate maturity for which they have been known for in resolving this present logjam without much ado in the interest of the students who are our children and future leaders."
DSS nabs 6 UI staff over alleged involvement in exam malpractices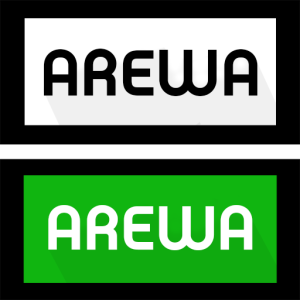 Men of the Department of State Service (DSS), have arrested no fewer than six staff of the University of Ibadan Distance Learning Centre over their alleged involvement in examination malpractices.
DAILY POST gathered on Monday that the six staff were arrested at the instance of the Vice Chancellor of the university, Professor Idowu Olayinka.
It was gathered that they were arrested following their alleged complicity for smuggling scripts for students writing examinations, fabrications of CBT results and falsification of clearance mostly for students.
It was gathered that those picked up by the security agency were top officials of the Distance Learning Centre who could not be left out in the examination process.
A source within the Distance Learning Centre gave the name of those who have been arrested to include; Edward Eborgu (Head of UI DLC software Unit), Kehinde Ajao (Head Student Support), Shola Akintunde (Executive Officer and Media representative), Ademola Okunola (IT personnel), one Lanre (IT personnel) and a certain David in the Director's office.
He said that the Vice Chancellor was miffed by the development and approved thorough investigations into the matter.
He added that the staff were arrested last Thursday.
It was gathered that information leading to the arrest of the six staff, came from students who had been arrested during the ongoing examinations and a protest complain from students about illegal dealings of some non-teaching staff.
Our correspondent, who visited the centre on Monday, gathered that some staff of the centre reportedly stayed away from the DLC center located along Sasha since when the six staff were arrested.
It was gathered from some of the staff and students on Monday that investigations are still ongoing to get more persons connected to the examination racketeering.
But, the Director of Communication at the university, Mr. Tunji Oladejo, when contacted, however, said that nothing of such occurred.
Oladejo, in a telephone conversation with our correspondent, added that he contacted the Director of DLC, Professor Soji Aremu, who said that such thing never happened.
He said "I have contacted the Director of DLC, Professor Aremu, who said that such thing never happened. There is nothing like that. It never happened. I just spoke with the director and he said that, it is not true.
"I am telling you that based on what the the Director said, nothing of such occurred."
But, a source at the DSS office located at Alalubosa area, Aleshiloye Ibadan, told DAILY POST that the six staff were arrested.
"Yes it is true. They were arrested. They were arrested and they area still there. But, they are releasing them now. Some people came to bail them but they are still in the DSS office as I am talking to you now."
Jigawa sack principal over stealing of E-Learning devices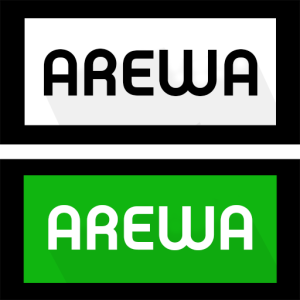 The Jigawa State Ministry of Education, Science and Technology has sacked Director of Government Unity Secondary School, Maigatari from his post over stealing of E-Learning equipment.
This was contained in a statement signed by the permanent secretary of the ministry, Dr Yakubu Abbas Yakubu and issued to DAILY POST in Dutse.
The statement further announced that Malam Dayyabu Madaki was relieved of his position following what the ministry considered as gross negligence of Duty which led to the stealing of one E-learning machine belonging to the school.
The Director, is therefore directed to report to Gumel zonal education office while the zonal director has been mandated to take charge of the affairs of the school until after investigation.
Jigawa state ministry of education, science and Technology had recently distributed K-YAN machines to secondary Schools across the state.
Governor Muhammad Badaru Abubakar launched the E-Learning program to improve the standard of education in the state.
"The program will helped the students to prepare for e-examinations and be equipped on digital technology, especially when exam body are shifting from paper to computer-based examination" Badaru stated.
About 8,000 E-Learning tablet /computer were distributed to all senior secondary schools students and teachers across the State.