Government Plans To Issue Birth Certificates For Cattle
Plans have reached an advanced stage for the issuance of "birth certificates" for the animals as well as registration of all farmers and their cattle by the Ugandan government.
Ugandan Minister of Agriculture, Animal Industry and Fisheries, Vincent Ssempijja, said the move became necessary to enable government trace where the products are coming from.
Ssempijja explained that the international market demanded that all countries producing food for the European market needed to provide proof so that the food could be traced.
"They want to know where the meat and crop products are coming from.
"They have been impounding and banning all consignments from Uganda if they find one box with issues.
"Farmers will be registered and their products given barcodes so that if they find a problem with one box, they look for the source and sort out the problem.
"We cannot enter lucrative markets unless farmers register," he said at the official opening of the National Agricultural Show in Jinja, southern Uganda.
Ssempijja added that all the cattle must be registered and given "birth certificates".
"For cattle farmers, it is going to be worse. You will be registered as a farmer, the cow will be registered, numbered and will have a birth certificate because the importers of our products demand meat for cows aged between 15 to 24 months.
"So we are going to sell the meat depending on their age," he added.
An audit team from the European Union is expected to arrive in Uganda in September to that effect, the News Agency of Nigeria reports.
NECO dismisses over 70 staff over certificate forgery
The National Examinations Council (NECO) has fired no fewer than 70 staff for alleged certificate forgery.
The approval for the sack of the affected staff was made at NECO's 17th extra-ordinary meeting of the Governing Board after vetting a report by a verification committee set up by the management.
The decision was part of a statement signed by the Head of Information and Public Relations Division, Azeez Sani in Minna.
The exam body said that the dismissal of the staff was as a result of a report submitted by a committee constituted to verify the certificates of staff by the management of NECO.
"The certificate Verification Committee carried out its assignment diligently by inviting all staff with questionable credentials to appear before it, during which some staff actually attested that their certificates were fake," the statement said.
"The Committee also contacted the Schools and Institutions the affected staff claimed to have attended and the Schools and Institutions denied having certificated them."
It added that the sack is the first phase in the series of the on-going staff certificate verification exercise in the Council.
JUST IN: New minimum wage: Sanwo-Olu begins payment of N35, 000 to Lagos workers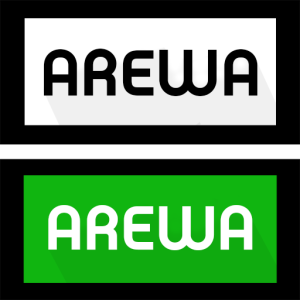 The Lagos State Governor, Babajide Sanwo-Olu has disclosed that his administration would commence payment of N35, 000 minimum wage from November.
The decision was taken after series of meetings and discussions between the Lagos State Joint Public Service Negotiating Council (JNC), Lagos State Government, Nigeria Labour Congress (NLC) and Trade Union Congress (TUC) on Friday.
Disclosing this, Comrade Rasaq Adio Falade, State Chairman of JNC, said necessary terms of settlement and agreement were reached at the meeting.
The National Joint Public Service Negotiating Council (NJPSNC) and the Federal Government's Negotiations and Consequential Adjustment of Salaries had produced the following figures on Consolidated Public Service Salary Structure (CONPSS): GL. 01-06=N30,000; GL. 07=23.2%; GL. 08=20%; GL. 09=19%; GL. 10-14=16% and GL. 15-17=14%.
But, Falade said the government agreed to pay N35,000 as minimum wage.
Falade stated that the state government had agreed to pay GL. 01-06=N35,000.09;. GL. 07=30%; GL. 08-10=25%; GL. 12-14=22.5% and GL. 15-17=20%.
He stressed that payment of allowances peculiar to certain professions/sectors such as health workers, medical personnel, teachers, and so on, embedded in their respective Consolidated Salary Structures (e.g. CONHESS, CONMESS, CONTISS, etc) shall be paid for those stated items (e.g. Hazard, Call, Shift, etc) at such rates as provided in the various salaries of government approved in 2011.
According to Falade, the payment of the New Minimum Wage at the consequential adjustment rates shall commence in Lagos State in the November, 2019 salary cycle.
"The New Minimum Wage Act came into effect on the 18th April, 2019 as such, it was agreed that payment of the six and half months arrears shall be be made and concluded by the first quarter of year 2020," he said.
Below is the breakdown:
LAGOS STATE SALARIES CONSEQUENTIAL ADJUSTMENT/INCREASE
a. GL. 01-06=N35,000.09
b. GL. 07=30%
c. GL. 08-10=25%
d. GL. 12-14=22.5%
e. GL. 15-17=20%
FEDERAL GOVERNMENT SALARIES CONSEQUENTIAL ADJUSTMENT/INCREASE
a. GL. 01-06=N30,000
b. GL. 07=23.2%
c. GL. 08=20%
d. GL. 09=19%
e. GL. 10-14=16%
f. GL. 15-17=14%
Anambra govt declares Monday, Nov 18 public holiday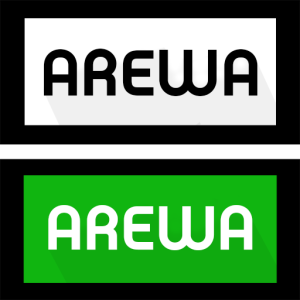 Anambra State Government has declared Monday, November 18, 2019 a work-free day.
This is in Commemoration of the posthumous birthday of the first President of Nigeria, Dr Benjamin Nnamdi Azikiwe.
A release by the Head of Service, Barr Harry Uduh, stated that the day will be work free in the state, and that workers are expected to stay at home to observe the holiday.
He said, "This is to inform the public that Anambra state government has declared Monday, 18th November, 2019 as work free day for everyone in Anambra state.
"This is in commemoration of the birthday of Late Hon. Dr. Nnamdi Azikiwe (Owelle of Onitsha), former President of Nigeria."
Recall that Willie Obiano, Anambra State governor has urged President Muhammadu Buhari to declare November 16th, which is the birthday of Azikiwe a public holiday.
Meanwhile, Nnamdi Azikiwe University in Awka will on Saturday hold a lecture to commemorate his posthumous birthday.
The lecture is an annual event in honour of Azikiwe, who the institution was named after.