Ex-President Jonathan: Why I Didn't Implement 2014 Confab Report
Former President Goodluck Jonathan says it is time to implement the report of 2014 national conference which his administration convened.
He said his government could not implement the recommendations of the confab because of time constraint as the 2015 electioneering had reached its peak.
Jonathan spoke in Lagos during the public presentation of a 669-page book, The Dream: Pursuing the Black Renaissance through the Murky Waters of Nigerian Politics, written by Senator Femi Okurounmu.
He praised the institutionalization of the appointment of chairman and members of the Independent National Electoral Commission to give more credibility to elections.
He said most of the problems facing the country would be addressed if 2014 confab report was implemented.
Jonathan said, "I believe the constitutional conference will solve our immediate challenges. My administration was prepared to change the narrative of our constitutional democracy with the assurance that sovereignty belongs to the people.
"However, we were constrained by time. The conference was conducted one year to the end of my tenure.
"We did not have the time; even the National Assembly which ought to have validated the report was busy with political survival. I did not insist on a rushed implementation because my administration did not set out to achieve political popularity but to genuinely advance the course of nation-building."





President Buhari departs Abuja Monday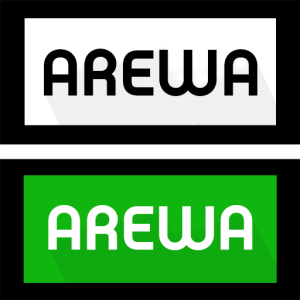 President Muhammadu Buhari is to depart Abuja on Monday to attend a three-day Russia-Africa Summit in Sochi, Russia, between Oct. 23 and Oct. 25.
A statement by the President's spokesman, Garba Shehu, in Abuja on Sunday, said the summit would focus on exploring and expanding opportunities in security, trade and investment, science and technology, and gas production.
During the summit, President Buhari will meet with President Vladimir Putin of Russia to further strengthen relations between Nigeria and Russia.
Shehu stated that the two leaders would hold bilateral talks on security, trade and investment, and building partnership that would enhance Nigeria's huge gas potential, following Russia's remarkable success in gas exportation.
"The summit, which will be attended by African Heads of State, will bring fresh perspectives on some global issues and challenges like nuclear technology, energy development, digital transformation, environment, technical security, mining and steel, education, agriculture, infrastructure and development strategies.
"An African Business Forum, which will bring together African and Russian business leaders, will be held during the event to enhance Russian investments in Africa, and promote African business interest in the host country,'' he added.
Shehu added that Buhari would be accompanied by Governors Muhammad Yahaya of Gombe state, Bello Matawalle of Zamfara and Kayode Fayemi of Ekiti State.
Others on the trip are: Minister of Foreign Affairs, Geoffrey Onyeama, Minister of Trade and Investment, Adeniyi Adebayo, Minister of Mines and Steel Development, Olamilekan Adegbite and Minister of State, Petroleum, Timipre Sylva.
PMB signs five bills into law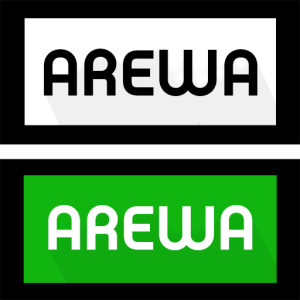 President Muhammadu Buhari has signed five bills passed by the 8th National Assembly into law.
Mr. Umar Yakubu, Buhari's Senior Special Assistant on National Assembly Matters (House of Representatives) made the announcement at a news conference on Wednesday in Abuja.
NAN reports that Yakubu said the Acts was to ensure good governance in the country.
The bills include the Obafemi Awolowo University Transitional Amendment Act, Abubakar Tafawa Balewa University, Bauchi Amendment Act, the University of Maiduguri Amendment Act, the National Fertiliser Quality Control Act and the Nigerian Council of Food Science and Technology Establishment Act.
He said that the University Acts specified minimum qualifications for the Chairmen of the Governing Councils, which is university degree or its equivalent.
Yakubu said that the Acts stipulated that the persons must be physically fit and be able to chair activities of the councils.
He said that the Acts also provided for the regulations of the use of intellectual properties for universities.
Yakubu said that the law stated that any staff or student that sought to sue the university must give a notice of one month to the institution concerned.
He said that the National Fertiliser Quality Control Act sought to protect farmers' interest and address the issue of nutrient deficiency in the composition of fertiliser, branding and weight loss among others.
Border closure: Allow our goods into Nigeria – Ghana envoy begs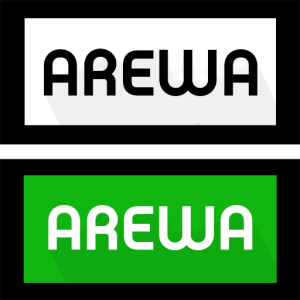 Ghana's Foreign Minister and Regional Integration, Shirley Ayorkor Botchwey, has appealed to the Nigerian government to let goods from Ghana enter Nigeria.
This is following the recent closure of Nigeria's western borders in order to curb the illegal entry of banned items.
Earlier, the Comptroller-General of Nigeria Customs Service (NCS), retired Col. Hameed Ali, said the closure was to strengthen the nation's security and protect its economic interests
Botchwey issued the plea during a meeting with Nigeria's High Commission to Ghana, Olufemi Michael Abikoye on Tuesday, reports Ghanaweb.
Botchwey said that the Ghanaian government would make use of all diplomatic avenues to get Nigeria to reopen its borders for the free flow of goods from Ghana
She said, "As we speak, Nigerian goods are entering Ghana without any problem and I think that we should find ways of isolating the issues and the countries that you have problems with so that Ghana's exports can enter your market without being lumped up with all these issues that have emerged.
"Truckloads of goods from Ghana have been detained at the Seme border between Benin and Nigeria for weeks and coming back to use the seaports would present a major problem as the traders have already lost millions within the last few weeks.
But, the Nigerian High Commissioner, Olufemi Abikoye, said Abuja would be willing to collaborate with Ghana to find a lasting solution to the situation.
"At the end of it, we're helping our economies, the smuggling will stop and the issues we are going to discuss in detail after this [press briefing], we'll put on the platform and at the end of it, all of us will be very happy about it, the sub-region will be happy, we will be able to generate employment.
" I appreciate you Your Excellency for calling for this meeting, it actually shows your diplomacy at the highest level and whatever you cover with respect to those trucks [Ghanaian goods], we shall convey to Nigeria," he added.