An yi zanga-zanga kan rashin hukunta masu fyade yadda ya dace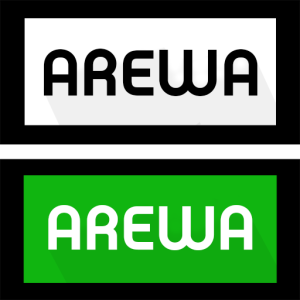 A yanzu haka dai matsalar fyade musamman ga kananan yara, na neman zama ruwan dare a Najeriya, al'amarin da ya kai iyaye da wasu kungiyoyin kare hakkokin bil'adama, gudanar da zanga-zangar lumana a jihar Adamawa Arewa maso gabas.
Wasu iyaye da kuma 'yan fafutukar kare hakkin mata, da kananan yara ne suka yi zanga-zangar lumanar domin nuna fushinsu, na yadda ake cigaba da keta diyaucin 'ya'ya mata ta hanyar fyade, da kuma sakin wadanda ake kamawa game da zargin fyade.
Masu zanga-zangar da suka hada da iyaye mata, da maza, dama kananan yara, sun kai kukansu zuwa shelkwatar rundunar 'yan sanda, babbar kotun jihar kana da gidan gwamnati, inda suka mika kokensu.
Kungiyar lauyoyi mata ta FIDA, na cikin wadanda suka shirya wannan gangami, na nuna fushin su. Barista Halima Shuaibu Abdurrahman itace shugabar kungiyar a jihar Adamawa, ta kuma yi bayanin dalilin wannan tattakin.
Yusuf Manasa Daniel babban mai shigar da kara na jihar Adamawa na ma'aikatar Shari'a shine ya wakilci cif jojin jihar, domin bayyana matakan da zasu dauka.
Kamar yadda alkalumman hukumomin tsaro suka bayyana, a kasa da mako guda, fiye da mata kananan yara 8 ne aka yiwa fyade a jihar, banda wadanda ba'a kai rahoto ba.
ASUU breaks silence on UI staff arrested by DSS for alleged examination fraud – Daily Post Nigeria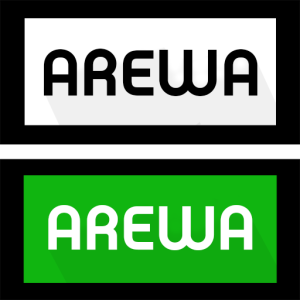 The Academic Staff Union of Universities (ASUU), University of Ibadan chapter, on Tuesday declared that no single academic staff in the university was involved in examination malpractices at the Distance Learning Center (DLC) of the institution.
ASUU Chairman, Professor Deji Omole made this declaration in a statement made available to DAILY POST.
Omole was reacting to the arrest of six staff of the distance learning centre by the men of the department of state service (DSS) at the instance of the institution's Vice-Chancellor, Professor Idowu Olayinka, for alleged examination malpractices.
DAILY POST recalls that six staff of the distance learning centre, among whom were Edward Eborgu (Head of UI DLC software Unit), Kehinde Ajao (Head Student Support), Shola Akintunde (Executive Officer and Media representative), Ademola Okunola (IT personnel), one Lanre (IT personnel) and a certain David in the Director's office were picked last Thursday for the fraud.
But, Omole while speaking, lashed out at the Director of Public Communications of the University, Olatunji Oladejo, who some papers attributed the story to as misinforming the public.
Omole said that contrary to Oladejo's claim, no academic staff of the distance learning centre has been fingered or linked to the fraud.
He added that no one should drag ASUU into the fraud since none of its members is involved.
Apart from the fact that the University committee, Omole said that "ASUU has a standing committee on ethics and standard dealing with ethical and unethical issues."
He, however, said it will not take it lightly when her members are wrongly accused.
"Our members not involved in UI Exam fraud. Academic Staff Union of Universities (ASUU), University of Ibadan Chapter on Tuesday says no single academic staff was involved in examination malpractices in her Distance Learning Center (DLC).
"Seven non-academic staff of the Distance learning center of the Institution were picked up by the DSS last week Thursday over their alleged involvement in aiding and abetting examination malpractices and compromising the integrity of examinations.
"Academic staff have not been fingered or linked to the fraud and no one should drag them into it. The Union is not against punishing anyone linked to the fraud.
"Apart from the fact that the University committee, ASUU has a standing committee on ethics and standard dealing with ethical and unethical issues."
Why we arrested Mompha in Abuja – EFCC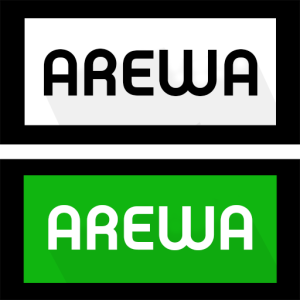 The Economic and Financial Crimes Commission, EFCC, on Tuesday confirmed the arrest of social media celebrity, Ismaila Mustapha, popularly known as Mompha.
EFCC disclosed that Mompha was arrested for alleged internet fraud and money laundering on Friday last week at the Nnamdi Azikiwe International Airport in Abuja.
The anti-graft agency made the disclosure in a series of tweets titled: "Alleged Internet fraud, Money Laundering: EFCC Arrests Ismaila Mustapha, a.k.a Mompha."
The tweets reads: "The EFCC, Lagos office, has arrested a renowned Social Media celebrity, Ismaila Mustapha popularly known as Mompha for alleged involvement in internet-related fraud and money laundering.
"The suspect, a premium and first class customer of one of the popular international airlines, was arrested on Friday 18, October 2019 at the Nnamdi Azikiwe International Airport, Abuja on his way to Dubai Emirate following series of intelligence reports received by the Commission."
EFCC also disclosed that according to its operatives, "actionable cross border intelligence received from collaborative law enforcement agencies about his alleged involvement in the criminal activities further strengthened our suspicion".
It added: "Ismaila, who allegedly perpetrates his fraudulent activities under the guise of being a Bureau de Change operator is always seen with his little son flaunting huge amount of foreign currencies on his social media platforms.
"Investigations have also revealed that Ismaila is only using the BDC business, he jointly owned with his siblings, as a decoy to launder his proceeds of crime.
"However, the suspect has volunteered useful information to the operatives and has admitted to be reasonably involved in the first two cases he was alleged to be involved.
"At the point of arrest, five wristwatches with a total worth of over twenty million naira (N20, 000, 000: 00) was recovered from him. The suspects will soon be charged to court as soon as investigation is concluded."
BREAKING: Benue Assembly member arrested over crime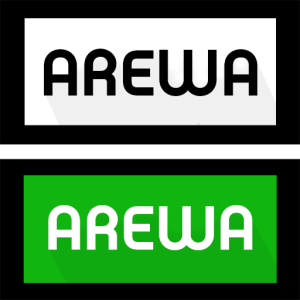 Police have arrested the Member of the Benue Assembly Representing Katsina-Ala Constituency, Hon Jonathan Agbiye.
Agbidye was apprehended in possession of a Toyota Hilux vehicle believed to belong to the late Justice Tine Tur.
He's currently being taken to Abuja by the mobile squad.
Hon Agbidye is a member of the All Progressives Congress, APC and he won the 2019 Benue State House of Assembly election on the platform of the APC.
Reports from Katsina-Ala before and during the elections said notorious kingpin and wanted man, Terwase Akwaza, alias Gana, who is also said to have strong links with APC allegedly sponsored Jonathan Agbidye for the election "to represent him" in the House.
Gana, it was rumoured, had threatened that anyone who contested and defeated Agbidye would not remain alive to enjoy his tenure in the Assembly.
As a result of Gana's threat to kill, the PDP candidate in Katsina-Ala who contested against Agbidye refused to file a petition against INEC's declaration of the APC candidate as winner of the election.
Information has it that someone (name withheld) wrote a petition to the Inspector-General of Police on the suspected criminal activities of Agbidye including his ties with Gana.
The IGP, acting on the petition, detailed his men who began to trail the Benue lawmaker till he was nabbed in possession of the said stolen hilux vehicle.
When contacted, the state's Police Public Relations Officer, DSP Anene Sewuese Catherine, confirmed the presence of IGP IRT team but yet to get the full details.
"I can confirm the presence of IRT in Benue but not sure of the arrest yet. I will meet with the team leader to get the full details shortly," she said.