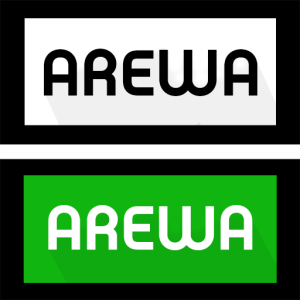 Nigerians have shown excitement over Super Eagles 2-1 victory against Bafana Bafana of South Africa.
The Super Eagles are through to the last four of the Africa Cup of Nations, following a thrilling 2-1 win over South Africa on Wednesday night.
Samuel Chukwueze gave the Eagles a 1-0 lead at the break, latching onto his own rebound to slot past the South African goalkeeper.
However, the South Africans levelled in the second half, thanks to Video Assistant Referee (VAR) decision.
With the match looking to head into extra time, William Troost-Ekong forced the ball over the line in the final minute of play.
With this outcome, Nigeria will either face Ivory Coast or Algeria in the Semi-Finals of AFCON.
Consequently, Nigerians on social media have expressed their excitement over the outcome with several comments.
Here are some of the comments gathered from Twitter:
@Don jazzy "It's a win for Nigeria. 2 – 1. Through to Semifinal. Congrats SuperEagles congrats Nigeria."
@OgbeniDipo "Nigeria in African Cup of Nations semi-finals. Incredibly proud of Super."
@_Eazi "Karma is real South Africa knocked out Egypt at the last minute and today the same thing is happening to them."
@Shedy6469 "South Africa safe flight to Cape Town. Please don't forget to take VAR with you."
@Zaddy_Nomso "Ekong ending the hope of the Xenophobic attack tactics that South Africans were using on us. You Hate To See It!
@kingcefo "Nice and superb performance tonight. Super Eagles. Good Job."
@Omoissy "Dear South Africa, we are not called Giants of Africa for nothing. WE ARE NOT MATES! Signed Nigerians."
@Lamideblack "Dear Ekong & Chukwueze,
My God will immensely bless you and your family."
@KYAQY "Chukwueze has done more work in 90 minutes than my State governor in 4 years #AFCON2019."
@Waynetipsy_ng "Dear Chukwueze & Ekong.
Thank you for your Goals. You guys have made us proud today!!! God bless you!!! Signed Nigerians."
@Thatijevubadoo "Ekong to Bafana Bafana. The Egyptian dream is alive ."