Oyo: Makinde appoints Adeosun as SSG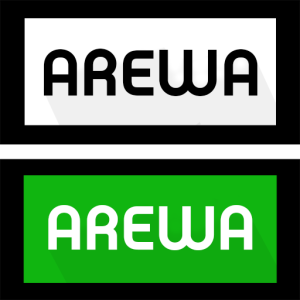 Oyo State Governor, Seyi Makinde, has appointed the Country Implementation Lead of the Shell Business Operations (SBO), Nigeria, Mrs. Olubamiwo Adeosun, as the Secretary to the State Government (SSG).
A statement by the Chief Press Secretary to the Governor, Taiwo Adisa, made this public on Friday.
It quoted the Governor as saying, "We are proud to attract Mrs. Olubamiwo Adeosun, a talented technocrat at Shell Petroleum Development Company (SPDC) to support me to drive our transformation agenda in order to realise the vision of embedding prosperity in Oyo State."
"Mrs. Adeosun is a licensed Pharmacist and a Chartered Human Resources Practitioner who obtained a degree in Pharmacy and a Master's degree in Business Administration (MBA) from the University of Benin in 1990 and 1997 respectively.
"Adeosun will be bringing on board over twenty-six years of diverse multinational experience, which has seen her hold lead roles in SmithKline Beecham (GlaxoSmithKline) and the Shell Petroleum Development Company (SPDC). She has held multiple roles with local and global remits in the organisations."
The new Oyo SSG is a full member of the Chartered Institute of Personnel Management (CIPM), Nigeria and a Chartered member of the Chartered Institute of Personnel Development (CIPD), United Kingdom.
She has also held various Lead HR Roles with specialisation in areas such as Business partnering, Talent Management, and Employee Relations.
Adeosun hails from Ile Mato, Oranyan area in Ibadan North East Local Government of Oyo State.
Kaduna: An kubutar da babban dan sanda daga hannun masu satar mutane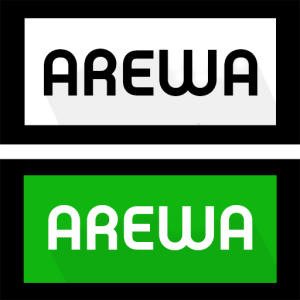 'Yan sanda a jihar Kaduna, Najeriya, sun ce an yi nasarar kubutar da babban jami'in dan sandan nan da aka sace, ACP I. Musa, mai lakabin Rambo, a kan hanyar Kaduna zuwa Jos a karshen mako.
Mai magana da yawun rundunar DSP Yakubu Sabo ya ce an kubutar da babban dan sandan ne tare da direbansa ba tare da ko rauni ba.
Sai dai a tattaunawar da ya yi da BBC kakakin ya ki bayyana yadda aka yi nasarar kubutar da mutanen biyu, illa dai ya ce sai a nan gaba ne za su yi wannan bayani.
Game da cewa ko an yi wani dauki-ba-dadi da wadanda suka sace jami'an 'yan sandan biyu,
ganin yadda a cikin dan lokaci da sace su har aka yi nasarar ceto su,
musamman ma a yadda ake ganin masu satar jama'a na da makamai, sai ya danganta hakan da irin kokarin jami'an tsaro.
DSP Sabo ya ce ba a wannan lokacin ba ne kadai aka taba yin irin wannan nasara ta saurin ceto wasu da aka sace cikin gaggawa ba.
Ya ce abu ne da ya dogara da yanayin aiki, wani lokacin a samu nasara da wuri wani lokacin kuma yakan dauki lokaci.
Game da yadda ake ganin 'yan bindiga na yawan satar mutane da kai hare-hare a jihar ta Kaduna,
a matsayin wata alama ta tabarbarewar tsaro a jihar, mai magana da yawun 'yan sandan ya ce abin ba haka yake ba, domin ba kasar da ba a aikata laifuka.
Ya ce sai dai kawai idan abu ya yi yawa yana tayar da hankalin mutane, wanda kuma rundunar ta yin duk abin da ya kamata domin maganin matsalar.
Ya kara da cewa sakamakon irin matakan da suke dauka a yanzu ba a yawan satar mutane a titin Kaduna zuwa Abuja, da sauran hare-hare da ake kai wa jama'a a jihar.
Ya ce yawanci ma a yanzu masu aikata irin wadannan laifuka sun koma wasu jihohi da ke makwabtaka da Kaduna ne, inda ya bayar da misalin iyakar jihar da Nasarawa ya ce a yanzu wasu a irin wadancan yankuna da ke da iyaka da Kaduna ake laifukan.
Sai dai ya ce akwai bukatar sauran jihohi masu makwabtaka da Kaduna su hada hannu domin maganin matsalar.
Terrorists kill four soldiers in Borno
At least four Nigerian soldiers and a militia fighter were killed in clashes with IS-aligned jihadists in Borno State, security sources told AFP on Sunday.
Fighting erupted late on Saturday when troops ambushed a convoy of the Islamic State West Africa Province near Jakana Village, 42 kilometres from the state capital, Maiduguri.
Several troops were also injured and four trucks were lost to the militants, a soldier said.
The jihadists were riding in pick-up trucks fitted with machine guns according to a source, who confirmed the death toll.
In a statement issued on Sunday, the Nigerian military said seven jihadists were killed and eight injured when their vehicle hit a landmine during a clash near Jakana on Friday.
The improvised explosive device had been planted by the jihadists, army spokesman Colonel Aminu Iliyasu was quoted as saying.
The decade-long conflict, which spilt into Nigerian neighbours — Niger, Chad and Cameroon — has killed at least 35,000 people and forced some two million to flee their homes in Nigeria alone.
President Buhari departs Abuja Monday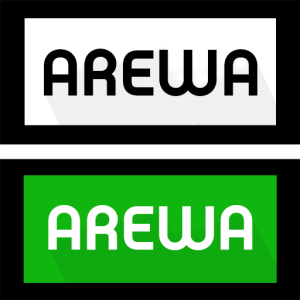 President Muhammadu Buhari is to depart Abuja on Monday to attend a three-day Russia-Africa Summit in Sochi, Russia, between Oct. 23 and Oct. 25.
A statement by the President's spokesman, Garba Shehu, in Abuja on Sunday, said the summit would focus on exploring and expanding opportunities in security, trade and investment, science and technology, and gas production.
During the summit, President Buhari will meet with President Vladimir Putin of Russia to further strengthen relations between Nigeria and Russia.
Shehu stated that the two leaders would hold bilateral talks on security, trade and investment, and building partnership that would enhance Nigeria's huge gas potential, following Russia's remarkable success in gas exportation.
"The summit, which will be attended by African Heads of State, will bring fresh perspectives on some global issues and challenges like nuclear technology, energy development, digital transformation, environment, technical security, mining and steel, education, agriculture, infrastructure and development strategies.
"An African Business Forum, which will bring together African and Russian business leaders, will be held during the event to enhance Russian investments in Africa, and promote African business interest in the host country,'' he added.
Shehu added that Buhari would be accompanied by Governors Muhammad Yahaya of Gombe state, Bello Matawalle of Zamfara and Kayode Fayemi of Ekiti State.
Others on the trip are: Minister of Foreign Affairs, Geoffrey Onyeama, Minister of Trade and Investment, Adeniyi Adebayo, Minister of Mines and Steel Development, Olamilekan Adegbite and Minister of State, Petroleum, Timipre Sylva.