New minimum wage: TUC sends message to Buhari govt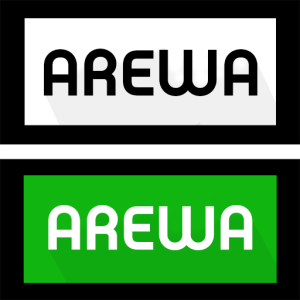 The Trade Union Congress (TUC), on Wednesday said Nigerian workers are no longer comfortable with the delay in the implementation of the new minimum wage by the Federal Government
Mr Chukwuma Igbokwe, the chairman of Enugu State chapter of TUC disclosed this while speaking with newsmen on Wednesday in Enugu, NAN reports.
Igbokwe said that workers were peeved and might embark on industry action to register their dissent.
Speaking on the backdrop of the deadlocked negotiation for the proper salary chart for the grade levels 7 – 17,
Igbokwe said that the union leaders were mobilising for a possible showdown should another negotiation fail come Oct. 16, 2019.
"We just got a letter from the national leadership of our union to start mobilising that is if at the close of work on Oct. 16 government failed to meet up with labour's demand we shall call workers out for strike.
"If these things are not done by the close of work on Oct. 16, then we wait for further directive from our leadership on what to do.
"I can assure you now that every state has commenced mobilisation. Workers are angry and tired.
"You cannot be probating and reprobating. You cannot come out and say I will pay and tomorrow you come out and say, I will not pay,'' he said.
Igbokwe advised government to avert the looming strike by doing the needful.
"I am telling you that workers are angry and they are ready at any moment to down tools.
''All we are waiting for is instruction or a directive from our national leadership."
ASUU breaks silence on UI staff arrested by DSS for alleged examination fraud – Daily Post Nigeria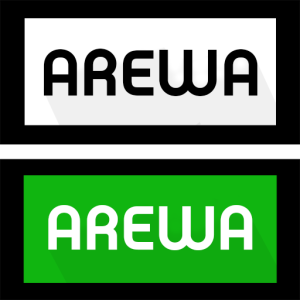 The Academic Staff Union of Universities (ASUU), University of Ibadan chapter, on Tuesday declared that no single academic staff in the university was involved in examination malpractices at the Distance Learning Center (DLC) of the institution.
ASUU Chairman, Professor Deji Omole made this declaration in a statement made available to DAILY POST.
Omole was reacting to the arrest of six staff of the distance learning centre by the men of the department of state service (DSS) at the instance of the institution's Vice-Chancellor, Professor Idowu Olayinka, for alleged examination malpractices.
DAILY POST recalls that six staff of the distance learning centre, among whom were Edward Eborgu (Head of UI DLC software Unit), Kehinde Ajao (Head Student Support), Shola Akintunde (Executive Officer and Media representative), Ademola Okunola (IT personnel), one Lanre (IT personnel) and a certain David in the Director's office were picked last Thursday for the fraud.
But, Omole while speaking, lashed out at the Director of Public Communications of the University, Olatunji Oladejo, who some papers attributed the story to as misinforming the public.
Omole said that contrary to Oladejo's claim, no academic staff of the distance learning centre has been fingered or linked to the fraud.
He added that no one should drag ASUU into the fraud since none of its members is involved.
Apart from the fact that the University committee, Omole said that "ASUU has a standing committee on ethics and standard dealing with ethical and unethical issues."
He, however, said it will not take it lightly when her members are wrongly accused.
"Our members not involved in UI Exam fraud. Academic Staff Union of Universities (ASUU), University of Ibadan Chapter on Tuesday says no single academic staff was involved in examination malpractices in her Distance Learning Center (DLC).
"Seven non-academic staff of the Distance learning center of the Institution were picked up by the DSS last week Thursday over their alleged involvement in aiding and abetting examination malpractices and compromising the integrity of examinations.
"Academic staff have not been fingered or linked to the fraud and no one should drag them into it. The Union is not against punishing anyone linked to the fraud.
"Apart from the fact that the University committee, ASUU has a standing committee on ethics and standard dealing with ethical and unethical issues."
Senate President Ahmad Lawan wants corruption taught in all school levels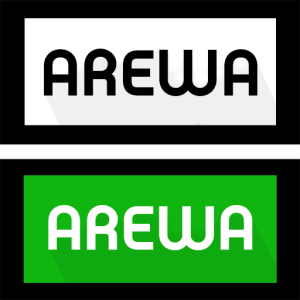 Ahmad Lawan, President of the Senate, has called for the inclusion of anti-corruption course in schools' curricula to reduce the menace of corruption in the country.
Special Adviser (Media) to President of the Senate, Mr Ola Awoniyi, quoted Lawan in a statement as making the call while declaring open the third Economic and Financial Crimes Commission (EFCC), National Capacity Building Workshop for Justices and Judges.
According to the statement, the workshop was organised in collaboration with the National Judicial Institute (NJI) held in Abuja on Tuesday.
The Senate President advocated for a review of the basic school curricula to include the teaching of anti-corruption tenets.
"I believe that we should look at our civic education. We shouldn't wait until people commit corruption before we start chasing them.
"We should start educating our children in schools, basic education secondary level and even tertiary level, on the ills of corruption in any society."
Lawan also said that the National Assembly would provide the necessary support to the anti-corruption agencies in the fight against corruption.
The EFCC and Independent Corrupt Practices and Other Related Offences Commission (ICPC) are the leading government agencies in anti-corruption war.
According to him, the 9th Senate and indeed the National Assembly will support the anti-corruption agencies to the best of its ability, to enable us eradicate the malaise.
"What we face today in the area of corruption requires that all hands must be on deck to fight it. And we are determined to work with other arms of government to fight it.
"It is a fight that should be fought by all and we are ready to initiate moves that will help in ensuring we succeed in the fight.
"We are also continuously prepared to support agencies like the EFCC and professionals like the Justices and Judges always," he said.
The president of the senate noted that corruption had eaten deep into the very fabric of the society and had literarily became endemic.
He acknowledged that the government of President Muhammadu Buhari had done a lot in the last couple of years in fighting corruption but added that the fight had surely not been an easy one.
"Dealing with corruption is surely a task we must undertake very well. The consistency of the EFCC on its mandate is quite commendable.
"The best we can continue to do in our circumstance is to encourage anti-corruption agencies like the EFCC and the ICPC to discharge their mandate very well.
"The police are also inclusive because of their statutory responsibility of enforcing law and order, by preventing and detecting crime," Lawan said.
He said the Justices and Judges need all the ethical, moral and institutional support to be exemplary in the discharge of their duties.
Sterling speaks on comparisons with Messi, Ronaldo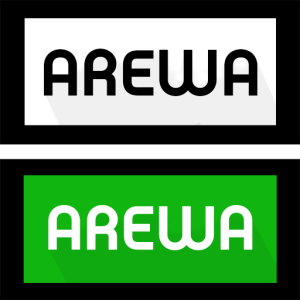 Manchester City winger, Raheem Sterling, has said he needs to score 50 or 60 goals a season, to be compared to the likes of Lionel Messi and Cristiano Ronaldo.
Sterling has been included on the 30-man shortlist for the Ballon d'Or this season alongside Ronaldo and Messi, who have each won the trophy five times.
There are suggestions the England could clinch the individual award, after 32 goals this calendar year for club and country.
But Sterling told FourFourTwo: :Messi's one of a kind.
"Bro, if I'm scoring 50 or 60 goals a year for the next 15 years, then you can talk to me about that – right now, don't talk to me about Ronaldo or Messi!
"I don't want to hear that connection.
"I'm not saying I don't value myself, but those are two guys who have been doing it for 15 years. That's not heard of: 40, 50, 60 goals for 15 years.
"There's a long process to go for that.
"But I'm developing and I want to get my numbers better every single year.
"If I'm doing that in 10 or 15 years' time, then OK, maybe. But it's early days."