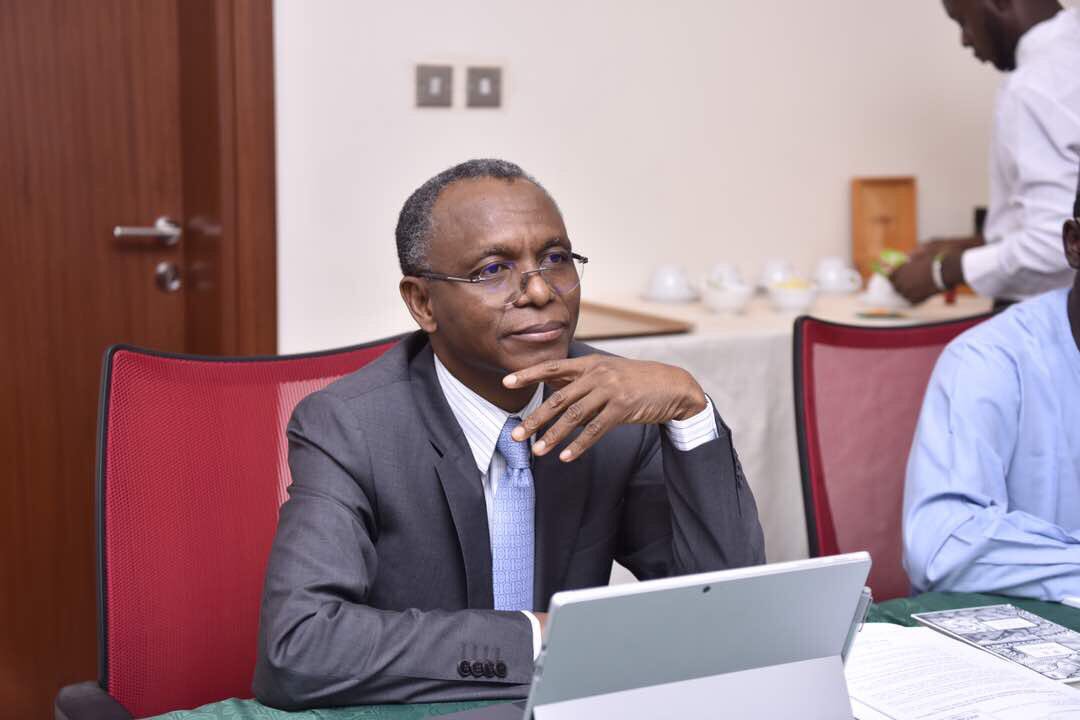 Senator Solomon Lar representing Kaduna South Senatorial district has alleged that the State Governor, Mallam Nasir El-Rufai was responsible for crisis in the state.
In his contribution to the motion on Kaduna crisis which was sponsored by Senator Suleiman Hunkuyi representing Kaduna North Senatorial district on Wednesday, the lawmaker said the governor had hints of the crisis before he travelled outside the country.
He added that the governor deliberately orchestrated crisis in Kajuru in Kaduna South where about 55 lives were lost on Saturday because he knew that the zone would not vote him in 2019 elections.
"The governor should be held responsible for the crisis in Kaduna. He wants to destabilize Kaduna South because he would not be voted in 2019. "
"Is it compulsory for people to vote for you when they have right to vote who they want?
"The governor had hints about the crisis, yet he travelled abroad and when he came back, what did he do?", Lar asked.
The lawmaker reminded the Senate of how a former governor was banned from a public office, adding that there was need for the Senate to contemplate sanctions against governors that could not maintain peace in their States.
Senator Philip Gyunka (PDP, Nasarawa), while expressing concern on insecurity in the country said, there was mass importation of weapons illegally into the country.
According to him, arms and ammunition were coming into the country with importers shrouded in secrecy.
He blamed the Federal government for not doing enough in curtailing importation of arms.
The lawmaker came hard on Kaduna State governor for not doing enough to stop the crisis in the State.
"Kaduna State governor is not doing enough to stop killings in the state. I learnt he travelled abroad against security report and when he hurriedly came, what did he do? ", he said.