Imran Khan 'shocked' by how Diana's death affected Pakistan | World News
Pakistan's prime minister Imran Khan says he was "shocked" and "amazed" by the effect Princess Diana's death had on people in his country.
He was speaking after meeting her son Prince William and Kate during their royal tour last week.
Mr Khan revealed how Pakistanis reacted with sorrow after the princess died in a car crash in 1997 while being pursued by paparazzi.
He told CNN: "I was touring my constituency when I heard of the accident, and I can tell you that the impact it had on the people shocked me.
"I mean, these were rural peasants. I wouldn't have even thought they would have heard of Princess Di.
"But when they heard of accident and her death… I was amazed at how Princess Diana had penetrated, even in these rural constituencies."
The prime minister also spoke to the Duke and Duchess of Cambridge about his path to becoming Pakistan's top politician, having first met the prince in the 1990s, not long after he started his party.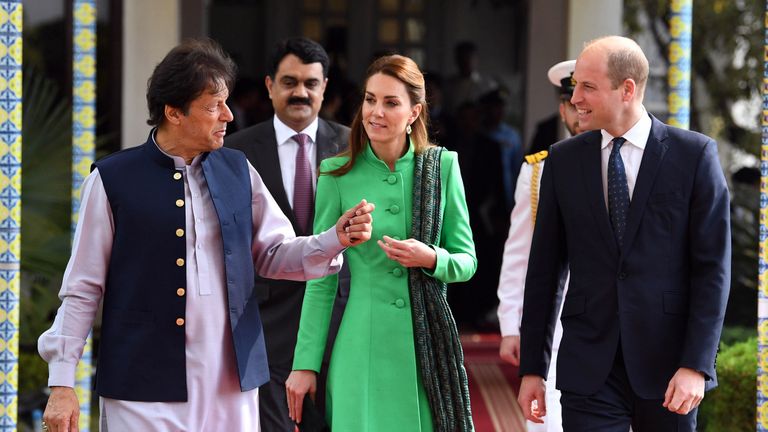 The former international cricketer said: "It's 23 years since I started my political movement and I assumed that it would be very easy, here's my party and I would go out and people would vote for me.
"Little did I realise what I would go through to get here."
Mr Khan met the royal couple on their five-day tour, during which they enjoyed a wide range of locations, cultures and occasions.
On the tour, a young girl at a government-run school said she was a "big fan" of the late princess.
William and Kate also went to the Hindu Kush mountain range where they learned about climate change and glacial melting.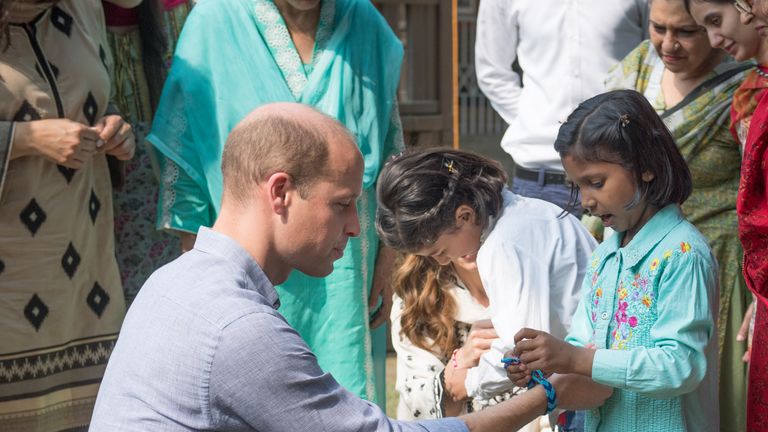 On Friday, they made an unexpected return visit to an orphanage, where a young girl presented the duke with a handmade bracelet.
William and Kate visited the SOS Children's Village for the second time in two days after their RAF plane, which was heading to the capital Islamabad, encountered bad weather and returned to Lahore.
The couple also painted with children from the orphanage, which houses more than 150 orphans.
Nigerian Newspapers: 10 things you need to know this Sunday morning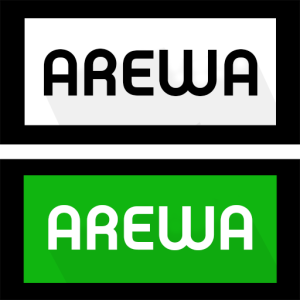 Good Morning! Here is today's summary from Nigerian Newspapers
1. The ongoing governorship elections in Kogi and Bayelsa States kicked off on a bloody note.
Reports from both states have it that there were cases of violence, ballot-snatching, irregularities as well as fatalities.
2. Three persons have been confirmed dead while several others were left injured when suspected political parties thugs invaded Adankolo and Lokongoma primary schools in Lokoja on Saturday in the ongoing governorship election in Kogi State.
It was gathered that the thugs who were dressed in Police uniform shot at two voters in Adankolo and one in Lokongoma when they wanted to snatch the ballot box.
3. An official of the Independent National Electoral Commission (INEC) was kidnapped in SUBEB polling unit in Lokoja, the Kogi State capital.
The abduction happened after gunmen shot sporadically into the air while voting was going on.
Voters scampered for safety before the gunmen went away with the official.
4. Yahaya Bello, Kogi State Governor and candidate of the All Progressives Congress, APC, in the ongoing governorship election, has defeated his closest rivals, Musa Wada of the Peoples Democratic Party, PDP, in his polling unit.
Results from Bello's polling unit indicated that the governor had 716 votes to defeat his top challengers, Wada and Natasha Akpoti of the Social Democratic Party, SDP, who had no votes.
5. The Enugu Police Command said Saturday in Enugu that it has commenced a massive manhunt of abductors of a Catholic Priest, Rev.-Fr. Theophilus Ndulue.
According to the Command's Public Relations Officer, SP Ebere Amaraizu, Ndulue was abducted by unidentified gunmen on his way home along Amansiodo Road in Ndiagu-Oghe in Ezeagu Local Government Area on Friday evening while returning from a pastoral council meeting.
6. The Governor of Bayelsa State, the Honourable Henry Seriake Dickson, has accused the General Officer Commanding (GOC), 6th Division of the Nigerian Army, of compromising security in favour of the All Progressives Congress (APC).
The Governor said that, even though Gen. Sarham has beentransfered to the Nigerian Defence Academy, Kaduna, he refused to move and waited behind to supervise the use of the Army to perpetrate heinous electoral crimes and irregularities in the Bayelsa guber polls.
7. An Appeal Court sitting in Owerri on Saturday sacked Obinna Onwubuariri, the member representing Isiala Mbano/Onuimo/Okigwe Federal Constituency of Imo in the House of Representatives.
The Chairman of the Panel, Justice R.N Pemu, who read the judgment, said that the election that brought Onwubuariri of the Peoples Democratic Party (PDP) to power in Feb. 23 was not in tandem with the electoral act of 2010, as amended.
The court also nullified the election of Mrs Uju Onwudiwe of the Action Alliance (AA) representing Njaba State Constituency and ordered fresh elections in 12 polling units in Njaba state constituency within 90 days.
8. The Islamic Movement in Nigeria, IMN, has described as baseless a recent statement issued by the Public Relations Officer of the Department of State Services, DSS, Peter Afunanya, that the illegal detention of Sheikh Ibraheem Zakzaky, Col. Sambo Dasuki (rtd) and Omoyele Sowore was based on their choices.
IMN noted that following the attack on the Islamic Movement by the Muhammadu Buhari regime in December 2015 in Zaria, Kaduna state, where over 1000 unarmed men, women and children members of the movement by what it said its members were extra judicially killed by the Nigerian Army, seeking for redress in the most civil manner, the Islamic Movement sued for the enforcement of the rights of Sheikh Ibrahim Zakzaky (H) who was shot severally, abducted and detained by the DSS.
9. A fatal motor accident on Saturday claimed seven lives along Osogbo -Ikirun road, leaving only one survivor.
The accident , as sighted by our Correspondent, involved an articulated vehicle and a mini-bus with eight passengers.
The Sector Commander of Federal Road Safety Corps (FRSC), Mr Peter Oke, who confirmed the accident, said five male and two females who were traveling in the mini-bus, lost their lives, while a female survived with injuries.
10. Nigeria are away to Lesotho, in the second fixture of their 2021 Africa Cup of Nations qualifying series.
Kick off at the 20,000-capacity Setsoto Stadium in Maseru is 5pm West African time.
Shooting at New Jersey high school day after California attack
Terrified high school students ran for their lives when a gunman opened fire during an American football game.
Footage shows the panic and fear of the players and spectators in Pleasantville, New Jersey last night.
Some ran for cover, while others threw themselves to the ground.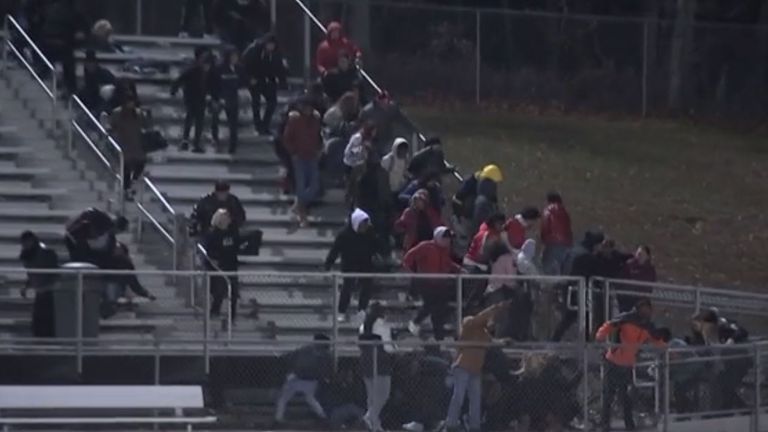 A child and a man were seriously injured in the attack that took place around 8.30pm local time on Friday, according to officials.
The child's condition was said to be serious and he was airlifted to a children's hospital in Philadelphia.
No one had been arrested as of Friday night, and authorities were investigating whether more than one gunman might have been involved.
Authorities did not identify victims or release information on their conditions other than to say both were alive several hours after the shooting.
It comes after the suicide of a 16-year-old boy who killed two teenagers when he opened fire on students at a high school in California on Thursday morning.
In New Jersey, Kevin Minnick, a sports reporter who was covering the game, shared video from the scene of ambulances on the field.
"Pop, pop, pop. At least a half dozen shots in Pleasantville bleachers," he wrote on Twitter.
"Got to say my knees are shaking," he said, adding: "In 30-plus years, I've never witnessed anything like this first-hand. I hope to never witness it again."
In footage shared by Mr Minnick, small children can be heard crying while parents carry their young ones home.
The shooting happened during a game between the Camden Panthers and the Pleasantville Greyhounds.
Persons planning to bomb president arrested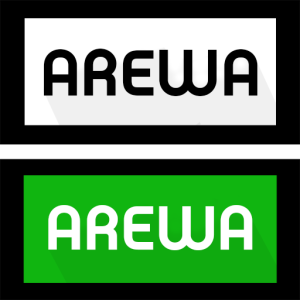 Two men have been indicted for "terrorist criminal conspiracy" and placed in pre-trial detention over a bomb plot against French President, Emmanuel Macron.
Franceinfo, a French news channel, reported this on Saturday.
The plotters, aged 30 and 45 respectively, were arrested in Moselle, northeastern France.
They had been presented to an examining magistrate for their indictment.
The national anti-terrorist prosecutor's office had requested their detention on remand.
The suspects were believed to have planned an action against President Macron during the commemoration of the centenary of the end of the First World War, in Nov. 2018.