UNIBADAN sets up ad-hoc committee to investigate claims of sexual misconducts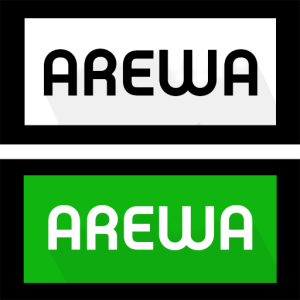 The management of the University of Ibadan (UI) on Wednesday said it has set up an ad-hoc committee to investigate any report of sexual harassments and misconducts within the institution.
Vice Chancellor of the university, Professor Abel Idowu Olayinka, made this declaration in a statement issued on Wednesday, a copy of which was obtained by DAILY POST in Ibadan, the Oyo State capital.
Olayinka, who said that the university has zero tolerance for sexual harassments and misconducts, maintained that the university has also opened an e-mail address and telephone number where reports of all forms of sexual harassments and sexual misconducts can be lodged.
Our correspondent recalls that the new action of the university on the issue of sexual harassments and sexual misconducts is coming few days after lecturer at the University of Lagos was found in a 13 minute video of making some sexual advances towards a BBC undercover, Kiki Mordi who disguised as a 17-year old admission seeker.
Olayinka, while reacting, maintained that the recent expose of sexual misconduct in Nigerian universities is deeply disturbing.
He added that the institution's zero tolerance for sexual harassments and misconducts is still in force.
He said, "The recent expose of sexual misconduct in Nigerian Universities is deeply disturbing and necessitates a reminder that the University of Ibadan maintains the tradition and standard of zero tolerance for sexual harassment and misconducts as contained in our Staff and Student Information Handbooks, the recently revised Gender Policy and Sexual Harassment Policy, and other allied documents as earlier approved by both the Senate and Council.
"Consequently, in order to ensure that the University is proactive in preventing incidences of sexual misconducts and be assured that the University of Ibadan is a safe space for staff and students, members of the University community are hereby notified that an ad-hoc committee has just been inaugurated by the Vice-Chancellor to among others, investigate claims of sexual misconducts.
"To assist with their task, kindly communicate all relevant information on the subject matter to e-mail: [email protected]; and phone number 07025232090.
"Be aware that all claims will be processed through disciplinary organs of the University using our extant regulations and guidelines.
"Please, be assured that maximum sanctions will be imposed if the claims are substantiated and there will be no sacred cows, even while we ensure that there will be no witch-hunting.
"I trust I can always count on your usual understanding, support and goodwill. Thank you."
UI grants automatic employment to 3Masters students with over 7.0 CGPA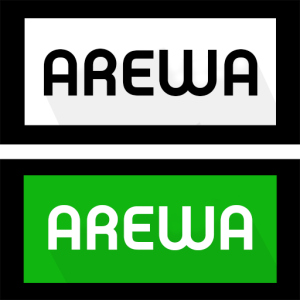 The management of University of Ibadan, Ibadan, Oyo State has announced automatic employments for three (3) best graduating Masters students in the institution.
Vice Chancellor of the University, Professor Abel Idowu Olayinka announced this at the grand finale of 2019 convocation ceremonies of the university held at the International Conference Centre, Ibadan on Monday.
The three lucky students, two females and a male are Osanyinlusi Titilayo Mary, Owolabi Abibat Olayinka and Adekunle Yemi Adekola.
The trio are first, second and third best graduating Masters students in the institution.
Osanyinlusi of the Department of Animal Science graduated with CGPA of 7.0 (76.9).
Owolabi of the Department of Botany graduated with 7.0 (75.1).
Adekunle of the Faculty of Pharmacy graduated with CGPA 6.9.
Olayinka while speaking maintained that the employment of the trio is with immediate effect.
According to him, the employment commences with immediate effect from Monday 18th November 2019 at their various departments.
It was gathered that the institution, prior to this announcement had on Wednesday 14th, November 2019 announced Owolabi of the Department of Botany, Faculty of Science to have graduated with a perfect CGPA of 7.0.
Fear as Ekiti varsity makes move to fire 500 Staff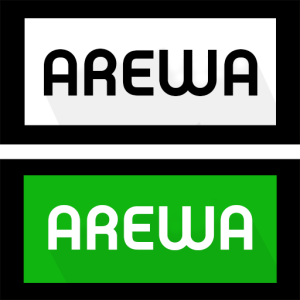 Fear has gripped the staff of Ekiti State University (EKSU), Ado Ekiti, as the university management is allegedly making surreptitious efforts to sack about 500 staff of the institution.
The staff, according to multiple sources, were those that were employed by the immediate past Vice-Chancellor, Prof Samuel Oye Bandele during his tenure.
Again, some professors, who were promoted during that time might be demoted over allegation that academic due process was not strictly adhered to in their elevations.
One of the affected persons, who craved anonymity, said the new management, headed by Pro-Chancellor and Chairman of Council, Prof Bamitale Omole, had consistently been complaining that over-bloated workforce exists in the university and that prompt action must be taken to rectify it.
The Academics Staff Union of Universities, EKSU chapter, had in September threatened to embark on strike owing to the inability to pay their salaries and other benefits.
The ASUU chairman, Dr Kayode Arogundade, disclosed that the monthly wage bill of the university had increased from N380 million to over N502 million, while the monthly subvention from government stood at N260 million, leaving the university to grapple hard to make up for the N262m shortfall internally.
The source, who was employed as an academic staff said: "yes, it was true, the management will soon issue out sack letters to over 500 staff because of complains that the university was overstaffed.
"We have been notified and anytime from now, the letters of disengagement will be distributed and this has been creating panic and tension in the university ", he said.
It was also gathered that some lecturers, who circumvented academic process to earn their professorial titles and other positions, will be demoted.
Debunking the allegation, the EKSU's Public Relations Officer, Mr. Bode Olofinmuagun, said the management has no plan to sack or demote any worker.
"There is no tension on campus over sack issue. I am on campus as I speak with you. The university is peaceful and I am not aware of any such plan", he said.
FUTA suspends students who assaulted colleague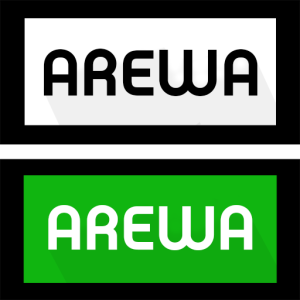 The Federal University of Technology Akure, FUTA, has suspended the students involved in the bullying of a female student in one of the off campus hostels on Saturday November 16, 2019 indefinitely.
The school said it had opened investigations into the circumstances that led to the odious and unfortunate act.
The suspended students are not to be found anywhere in or near the Federal University of Technology Akure, a statement on Sunday by Adegbenro Adebanjo, FUTA Deputy Director, Corporate Communications said.
"The University deplores such behavior and reiterates that all those found to be culpable will be visited with the full weight of the law under the extant rules and regulations governing Students behavior and conduct off and on the campus at the conclusion of investigation being carried out by the Students Affairs Division.
"The University Management is providing medical and counseling support for the affected student.
"The University reiterates its abhorrence of any action or behavior by students that are inimical to the well-being of others and will continue to sanction students who run foul of its rules and regulations", the statement added.