Queen's former home in Malta is on the market | UK News
A property in Malta once home to the Queen and Duke of Edinburgh is on the market for £5.3m.
Villa Guardamangia is a six-bedroom palazzo-style mansion on the outskirts of the Maltese capital Valletta.
Between 1949 and 1951 it was a royal residence while Philip served on HMS Chequers with the Royal Navy Mediterranean Fleet.
Those early years of marriage were perhaps the closest the couple got to "normal life" before her coronation in 1953.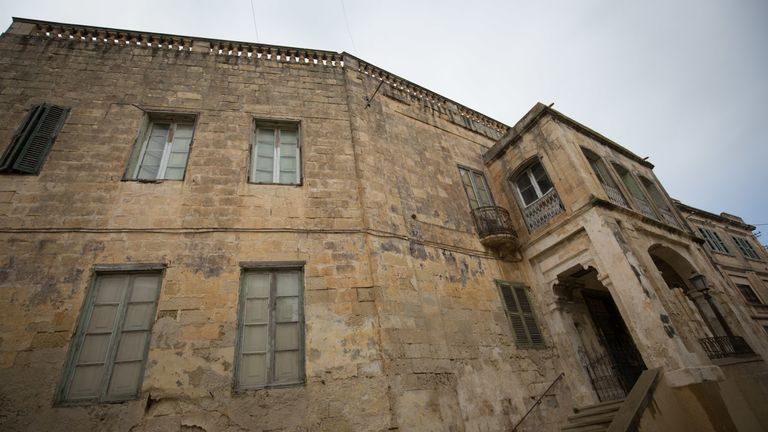 As well as the bedrooms, the villa has three bathrooms, a grand living room, sea views, a roof terrace, guest and servant quarters and "great historical value", according to estate agents Homes of Quality.
But, despite its regal history, it looks a little dilapidated these days, with gardens overgrown and the exterior somewhat faded.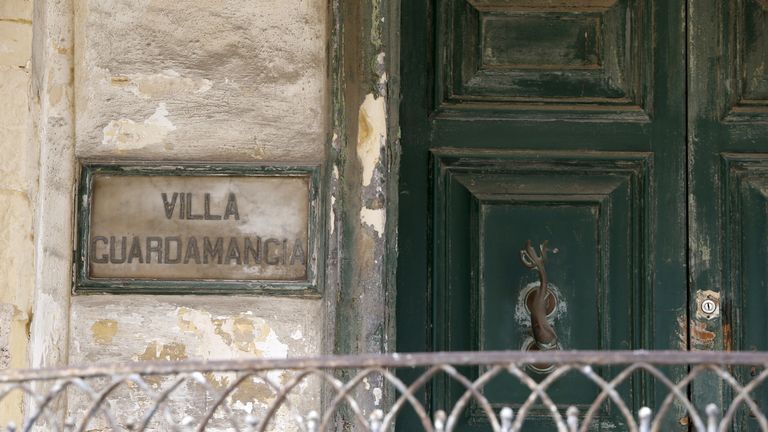 The estate agent describes it as "just crying out for a great conversion" but promises it could become a "superb residence or possibly a commercial venue".
The property, which covers 1,560sqm has an asking price of €5.95m (£5.3m).
The Queen has spoken of her "deep affection" for Malta, saying during a 2015 trip that visiting the country was "always very special for me".
"I remember happy days here with Prince Philip when we were first married."
NSE crucial market indicators end with 0.03% growth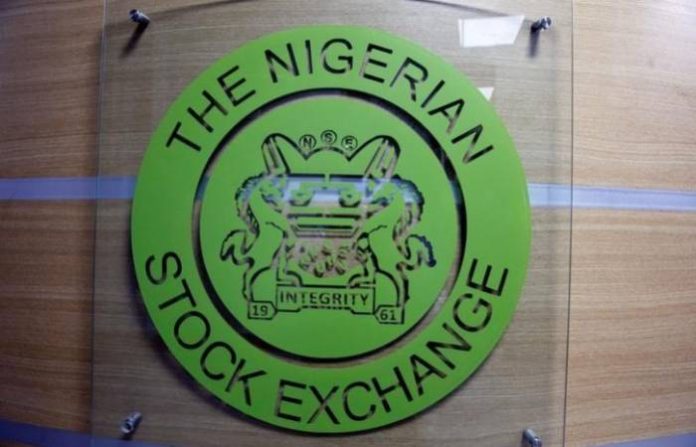 The Nigerian Stock Exchange (NSE) crucial market indicators closed trading on Friday with a marginal growth of 0.03 per cent.
Specifically, the market capitalisation of listed equities rose by N4 billion or 0.03 per cent to N13.071 trillion from N13.067 trillion on Thursday.
Also, the NSE All-Share Index appreciated by 8.57 points or 0.03 per cent to 26, 851.68 against 26,843.11 achieved on Thursday.
Guinness led the gainers' table during the day, increasing by N2.60 to close at N28.60 per share.
Flour Mills followed with a gain of N1.05 to close at N16.25, while Cement Company of Northern Nigeria gained N1 to close at N20 per share.
Nigerian Breweries also added N1 to close at N48.50, while Dangote Sugar Refinery increased by 80k to close at N11.70 per share.
On the other hand, Guaranty Trust Bank topped the laggards' chart, dropping by 90k to close at N29 per share.
MTN also dipped 90k to close at N121.00, while Zenith Bank dropped by 30k to close at N18.85 per share.
Access Bank was down also by 30k to close at N10.50, while NAHCO dipped 23k to close at N2.37 per share.
A breakdown of the activity chart indicates that Access Bank was the most active stock, trading 158.78 million shares valued at N1.69 billion.
Zenith Bank Plc followed with an account of 71.03 million shares worth N1.36 billion, while United Bank for Africa traded 41.49 million shares valued at N317.02 million.
FBN Holdings sold a total of 41.49 million shares worth N282.57 million, while Fidelity Bank exchanged 23.57 million shares valued at N47 million
In all, the turnover volume of shares traded dropped by 24.78 per cent as investors bought and sold 469.99 million shares worth N5.59 billion in 5,594 deals.
This was in contrast with 624.84 million shares valued at N10.02 billion in 6,426 deals posted on Thursday.
Border closure: Nigerian govt takes new action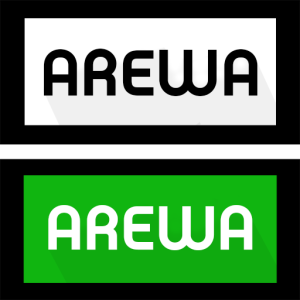 The Federal Government on Tuesday, inaugurated the executive officers of the National Fish Association of Nigeria (NFAN), to boost fish availability in view of the border closure.
Mr Edet Akpan, Permanent Secretary, Federal Ministry of Industry, Trade and Investment, said the development was to encourage farmers and other stakeholders in its diversification programme.
"I am sure the national production of fish will not only increase, the quality and export value will also increase", NAN quoted him as saying.
Akpan said the ministry had always being on the ground to support commodity associations and would not deviate from the norm.
"We also introduce them to different organisations like the Bank of Industry, and then SMEDAN is also helping them in many ways through education and organising them in such a way that they have become very formidable," he said.
The President of NFAN, Dr Gabriel Ogunsanya, said following the inauguration, more than over five million members of the body were ready to storm the markets with different species of fish to meet both local and international demands.
On border closure, the president said it was a laudable development, saying the association was not resting on its oars in taking advantage of the closure to boost production.
"We will not allow illegal fishing. Some countries come to our coast to steal our fish. We will do all within our powers, work with law enforcement agencies to avoid illegal fishing", he added.
A member of the Board of Trustees and former lawmaker, Sen. Maina Lawan, pointed out that there were several prospects in the fish subsector that would help improve Nigeria's revenue generation.
"I know that the border closure is biting hard on many aspects of our daily lives, but there are also higher patriotic callings if you look at the overall price we are made to pay", said Lawan, a former Borno governor.
Buhari government orders NCC to reduce cost of data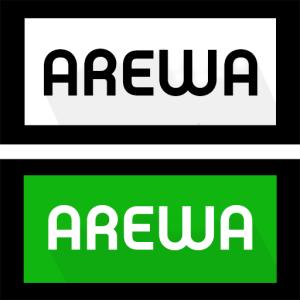 The Ministry of Communications and Digital Economy, has told the Nigerian Communications Commission, NCC, to work out modalities to reduce the price of data in the interest of Nigerians.
Dr Isa Ali Pantami, the Minister in charge of the ministry, stated this on Tuesday at a meeting with stakeholders in the industry in Abuja.
According to the minister, his office has been inundated with complaints from concerned Nigerians about the high cost of data by telecommunication companies in the country
The minister mandated the management of the NCC led by its Board Chairman, Senator Olabiyi Durojaiye to, with immediate effect, resolve the issue.
According to him, "I am urging the management of NCC to work towards reducing the price of data in Nigeria. It is too costly and people are complaining every day.
"If you go to other countries, even countries that are not as largely populated as Nigeria, data prices are not this high.
"I am also a victim of some of the infractions that are so common in the industry.
"You load your data, but you barely used 20 percent of it and the entire data is wiped off."