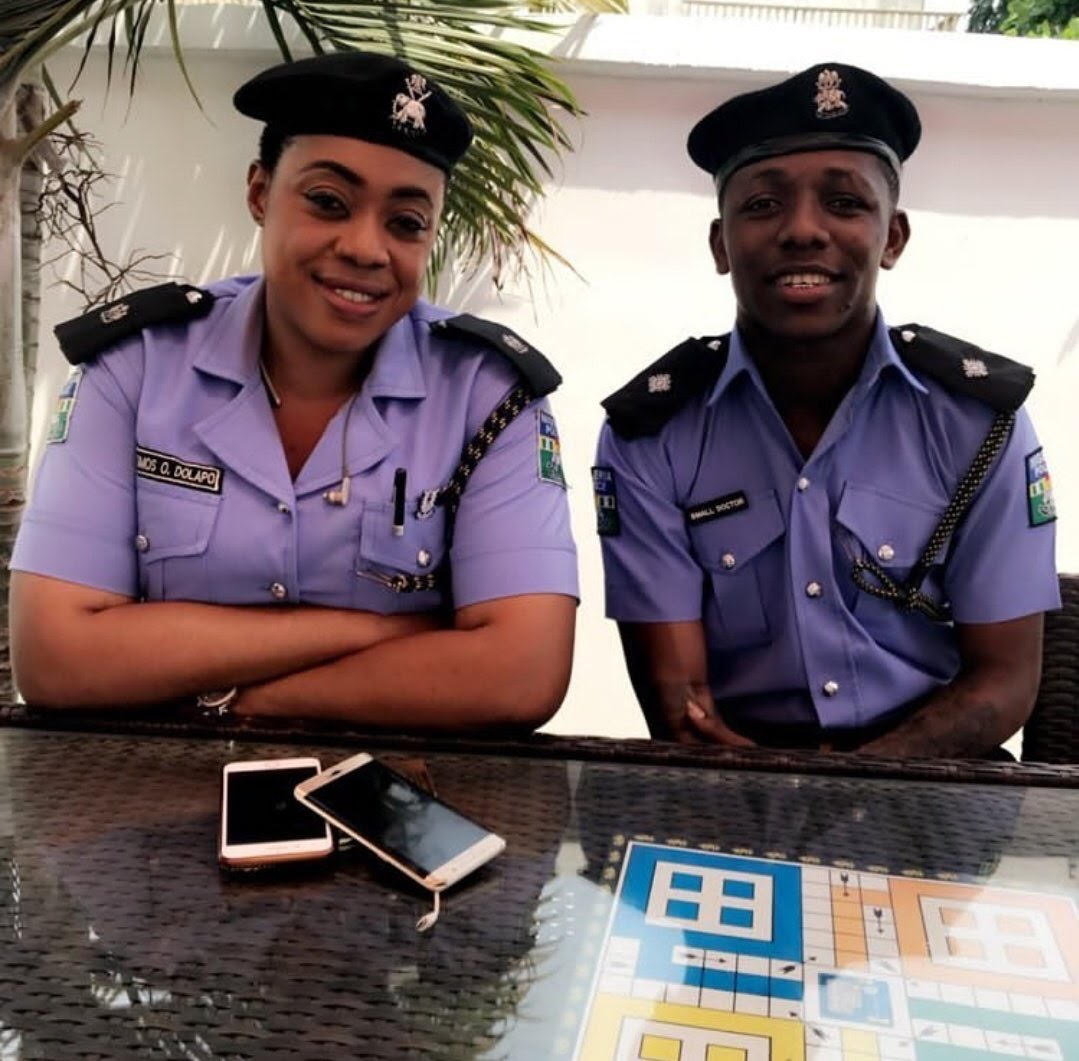 Nigerians on social media have reacted to the arrest of popular Nigerian singer, Adekunle Temitope, popularly known as Small Doctor.
DAILY POST reports that Small Doctor was arrested Monday for unlawful possession of firearms and for allegedly threatening to shoot a police officer.
Edgal Imohimi, Lagos State Commissioner of Police, while parading the singer with three other persons, said he was arrested on allegations that he threatened a police officer who was on traffic duty along Oshodi, Lagos. The singer's arrest has now stirred diverse reactions from Nigerians on social media.
While some called for justice to be served on the singer over his actions, others dragged the police for having someone like 'Small Doctor' as the force's ambassador.
Here are the comments gathered by DAILY POST from Twitter:
@Turakinarewa "This Small Doctor's arrest story is a stunt. Don't forget he's NPF ambassador and he has access to the force."
@Xtreme4grafix "The state of insecurity in our country Is alarming. Police will say that investigation still ongoing and they are parading them now."
@IsimaOdeh "Small Doctor has been arrested and paraded for Unlawful Possession of Firearms charges and has been accused of threatening to shoot a Police officer. Small Doctor is a Nigerian Police Ambassador by the way. He don enter big trouble sha."
@ChidiArua "So, Small Doctor got arrested by the brand he's representing for carrying the brand's most cherished product?
@Ibs01 "This small doctor story just shows the kind of people who are branded ambassadors, no scrutiny. The only prerequisite perhaps is as long as you have the connection and your music bangs you are good to go."
@Raremaester "A police brand ambassador, Small Doctor, was reportedly arrested for illegal possession of firearm and trying to shoot a police officer allegedly.Shame "
@Oladapoengr "These guys and their kind of music bring nothing good to our youth, they are bad influence in all aspects! Hope justice will take his course if it is true."
@Zodoxodic "Small Doctor or what they call him is model and as such should not be found behaved the way he did.hope he learns after been dealt with.T he authority should not handle it with kid gloves as this capable of sending the wrong signal."
@Rawdiyaxo "This Small Doctor issue is a typical illustration of Trust nobody. Brand dey arrest Brand influencer onto say he carry a Brand product.
@LawalBabatu "As much as I do not subscribe to the treatment meted out to him, he actually took his stupidity to a new height.
What exactly is he doing with an unlicensed firearm? Truly truly penalty is on 'throwing' in session."