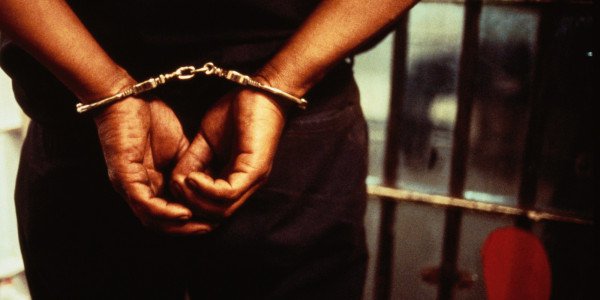 A security man posted to Oshodi-Isolo Local Government major entry gate, Abdulahi, has been apprehended by officers from the Civil Defence Corps within the council for having anal sex with young boys.
According to reports, he has been luring young boys into his security post for over two years to have sex with them, luring them with compensation of N100 or N200.
Two of the victims disclosed how he subjected Junior Secondary School students to sexual aggression and also mentioned several names of boys who were victims of the act.
However, the Child Protection Network (CPN), Oshodi chapter said it would take the victims to routine test at Mirable centre, LASUTH.
According to the organization, the test is to treat and correct the psychosexual development interest that the boys might have concentrated on the anal region which could result into meanness, stubbornness, compulsiveness, and so on.
The Executive Chairman of Oshodi-Isolo Local Government, Hon. Bolaji Muse-Ariyoh, who confirmed the report to DAILY POST, said the issue has been handed over to the Akinpelu police station for further investigation.
"Yes, the security guard was approached by the members of the Civil Defense Corps. He was on a watchlist of the act before being nabbed on Monday.
"I have ordered them to handle him over to the police for further investigation as some of the boys involved in the act disclosed to the Civil Defense Corps how he usually lured them into the act, and they had since handed him to the police at Akinpelu police station here in Oshodi.
"The CPN has also promised to carry out test on the victims.
"We shall make sure other perpetrators of such acts are flushed out of our society as we are working with the corps and other security agents to make sure our environment is devoid of such people."