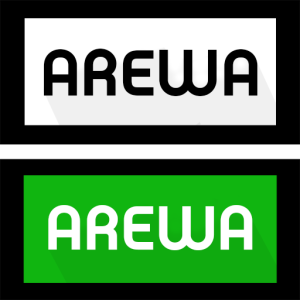 The Adara Development Association, ADA, in Kajuru Local Government Area of Kaduna State, has raised the alarm that the state government has remained indifferent over the continued killings and burning of houses in the area.
The community development association in a statement issued by Barrister Luke Waziri, its Assistant National Secretary said, "Kajuru land and by extension the Adara nation has been gripped by a fully-funded and supported group of terrorists that have been wreaking havoc in our lands for long, while those saddled with the responsibility of securing us deliberately looked the other way."
They observed that since the onslaught started on February 10, 2019 till date, not a single person has been arrested, nor even questioned.
ADA explained, "First, Ungwan Barde was attacked on February 10, 2019, and nobody said anything even though those in government knew. Furthermore, the government pretended that the 11 people killed didn't matter. Then Karamai, another of our community was attacked on 26 February with 38 people killed.
"While the victims were buried in a mass grave and the injured yet to recover, Ungwan Barde village was attacked again on Sunday 10th March. 17 people were killed and dozens of Houses burnt.
"The next day, while we were still searching for more dead bodies, Inkirimi and Dogonnoma villages in Maro were attacked. 52 people were killed and dozens injured. The smoke had barely settled when an attack was launched in the evening at Ungwan Gora (Labi Village) with dozens injured and 43 houses burnt down.
"Thousands of households have been displaced now and are moving from one village to the other in search of safety and refuge.
"In all these, not a single person has been arrested, none even questioned. This is despite the fact that all the attacks took place either in the morning or in the evening – in full glare of everyone. The terrorist come in their hundreds, take time to kill and then leave without anyone being caught or apprehended by the security.
"However, in a strange twist of the application of justice, nine Adara elders and village chiefs were indiscriminately arrested and thrown into the Kaduna prison on allegations of complicity.
"The victims that have been killed and brutalized are the same ones being arrested and thrown into prison, while the real killers are being pampered, supported and allowed to freely continue their onslaught on people and our land. Like Martin Luther King Jr said, "Injustice anywhere is a threat to justice everywhere" and we want the Kaduna state government to know that the injustice being dole out to the Adara people is a dual sword that is also destroying the institution of justice that others would come looking for it one day."
ADA further explained, "While we condole with all our people that have been killed and wish for speedy recovery to those in various hospitals, we insist and demand that our leaders be unconditionally released. Their continued incarceration is a travesty of justice that has no place in our democratic setting."