Kaduna: An kubutar da babban dan sanda daga hannun masu satar mutane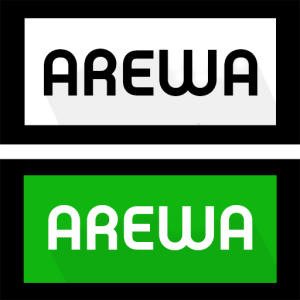 'Yan sanda a jihar Kaduna, Najeriya, sun ce an yi nasarar kubutar da babban jami'in dan sandan nan da aka sace, ACP I. Musa, mai lakabin Rambo, a kan hanyar Kaduna zuwa Jos a karshen mako.
Mai magana da yawun rundunar DSP Yakubu Sabo ya ce an kubutar da babban dan sandan ne tare da direbansa ba tare da ko rauni ba.
Sai dai a tattaunawar da ya yi da BBC kakakin ya ki bayyana yadda aka yi nasarar kubutar da mutanen biyu, illa dai ya ce sai a nan gaba ne za su yi wannan bayani.
Game da cewa ko an yi wani dauki-ba-dadi da wadanda suka sace jami'an 'yan sandan biyu,
ganin yadda a cikin dan lokaci da sace su har aka yi nasarar ceto su,
musamman ma a yadda ake ganin masu satar jama'a na da makamai, sai ya danganta hakan da irin kokarin jami'an tsaro.
DSP Sabo ya ce ba a wannan lokacin ba ne kadai aka taba yin irin wannan nasara ta saurin ceto wasu da aka sace cikin gaggawa ba.
Ya ce abu ne da ya dogara da yanayin aiki, wani lokacin a samu nasara da wuri wani lokacin kuma yakan dauki lokaci.
Game da yadda ake ganin 'yan bindiga na yawan satar mutane da kai hare-hare a jihar ta Kaduna,
a matsayin wata alama ta tabarbarewar tsaro a jihar, mai magana da yawun 'yan sandan ya ce abin ba haka yake ba, domin ba kasar da ba a aikata laifuka.
Ya ce sai dai kawai idan abu ya yi yawa yana tayar da hankalin mutane, wanda kuma rundunar ta yin duk abin da ya kamata domin maganin matsalar.
Ya kara da cewa sakamakon irin matakan da suke dauka a yanzu ba a yawan satar mutane a titin Kaduna zuwa Abuja, da sauran hare-hare da ake kai wa jama'a a jihar.
Ya ce yawanci ma a yanzu masu aikata irin wadannan laifuka sun koma wasu jihohi da ke makwabtaka da Kaduna ne, inda ya bayar da misalin iyakar jihar da Nasarawa ya ce a yanzu wasu a irin wadancan yankuna da ke da iyaka da Kaduna ake laifukan.
Sai dai ya ce akwai bukatar sauran jihohi masu makwabtaka da Kaduna su hada hannu domin maganin matsalar.
hief judge sets 27 awaiting trial inmates free in Bauchi
No less than twenty-seven awaiting trial suspects regained freedom from the Bauchi Custodial Centre and other Correctional service centres across the state, courtesy of the state chief judge, Justice Rabi Talatu Umar.
Justice Rabi Umar was the head of the State Administration of Justice Committee constituted by the Kauran Bauchi led administration to undertake a routine quarterly visit to Correctional Service centres.
The committee was to review cases of awaiting trial inmates who have spent three or more years in prison without a trial, in a bid to decongest such centres.
The committee which comprised of representatives of the State Custodial Centre, Directorate of State Services and the Nigerian Bar Association, had during its first-quarter sitting, released 29 awaiting trial inmates across the correctional centres of the state.
Releasing twenty-one out of the 27 awaiting trial inmates at the Bauchi custodial centre, the chief judge urged them to be of good conduct and exemplary behaviour in society, having regained their freedom.
She warned that she would not be lenient with anyone among the released who commits any crime and returns to the centres,
Justice Rabi Umar also asked the freed to seek forgiveness their respective family members for committing atrocities and urged younger ones among them to seek knowledge from schools or any other learning centre with a view to becoming useful members of the society.
"See the regaining of your freedom as an act of God, not because of any influence or your position in the society before, you should also not brag-up for the freedom you regain, as doing so will be disobedience or ungrateful to God".
The Chief Judge said that the exercise is continuous as the law has given her the power to look into where people are unnecessarily remanded without trial.
One of the freed, Inuwa Hamza Wanzam, on behalf of others, thanked God and the committee for the gesture and said that their release will be an end to the correctional service walls.
In Katagum emirate where there are two centres, Zaki and Azare, the committee took-off time to visit the Katagum palace where the emir, Umar Farouk Umar assured of his council's support and cooperation to enable the commit succeed in its assigned responsibility.
The Emir described the judiciary as the last hope of the common man, where he or she still has the confidence but expressed dissatisfaction on some unnecessary detention in collaboration with some judges, saying people should be given their rights.
He warned those judges who unnecessarily detain citizens that the prayers of such detainees are easily accepted by God, saying 'People are being detained unnecessarily on common issues".
Other six awaiting trial inmates released include four in Azare and one each in Misau and Jama'are correctional centres, thus bringing the number of inmates who regained their freedom to twenty-seven (27).
BREAKING: Bayelsa Guber: Court disqualifies APC governorship candidate, Lyon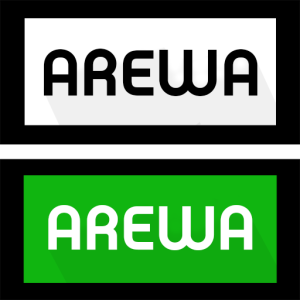 The Federal High Court sitting in Yenagoa, Bayelsa State has disqualified the governorship candidate of the All Progressives Congress (APC), David Lyon ahead of the November 16 governorship election.
The court ruled that the APC has no candidate for the Saturday governorship election in the state.
Kogi Guber: Don't be deterred by threats of violence – PDP candidate urges voters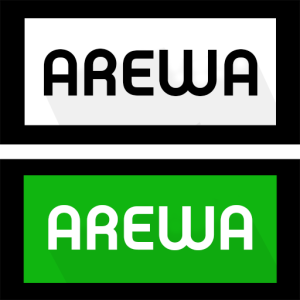 The candidate of the People's Democratic Party, PDP, in the forthcoming governorship election Engr. Musa Wada has tasked electorates in Kogi State not to be deterred by the alleged threat of violence coming from the All Progressive Congress to prevent them from voting on election day.
Engr Wada who made this known on Wednesday while speaking at a rally in Ayingba Dekina Local Government Area said the sacrifice of the people to liberate Kogi state from bad leadership will not go unnoticed.
The PDP candidate attributed the large number of crowd at the rally to the people's determination to eradicate an underperforming government of the APC in the state.
In his words "Nobody gave you one naira to come here, you are here because of interest, determination and save yourselves and the entire people of the state, from maladministration, poverty, lack of salary payment, development decay as characterised in the APC government in Kogi state."
"I want to assure you that your sacrifice to liberate Kogi state, will not go unnoticed, because my first priority as governor, if Allah permits, will be total human and physical development"