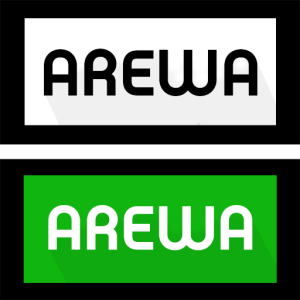 The Awujale and Paramount Ruler of Ijebuland, Oba Sikiru Adetona, has accused Governor Ibikunle Amosun of disliking people of Ijebuland in Ogun State.
He made this claim while speaking at the 3rd Oba Sikiru Kayode Adetona Professorial Chair in Governance Lecture organised to celebrate his 85th birthday and 59th year on the throne, yesterday.
The traditional ruler, however, said despite his alleged dislike for Ijebu, Amosun showed him love.
This lecture titled, 'Grassroots: The Soft Underbelly of Nigeria's Political Architecture', was delivered by Prof Ayo Olukotun of Olabisi Onabanjo University, Ago-Iwoye.
The Awujale, who spoke in Yoruba, said: "I must thank Governor Amosun because he stood by me but that is not enough. For you to have thrown stones at an Ijebu person, you have thrown stones at me.
"Amosun does not like the Ijebu people but he is my friend. He loves me and he is close to me, but when you claim to love me and hate Ijebu people, automatically, you hate me too.
"So, whatever has happened has happened and is gone. So, I want us all to come together and do things together so that we can together achieve our desired country."
On the state of the nation, Awujale said: "Many people are fed up with the situation of things in the country because many of the things in our hands now are fake. When everybody is tired of the situation, we must go back to the way we did things in the olden days ultimately.
"In those days, the traditional ruler was the government the people picked for themselves. But now, they are now motor park boys who come from the politicians.
"But what do we do? May God save us all from this. To correct this, we must go back to the way we did things in the olden era when the people picked one of them."
Meanwhile, the guest lecturer, Prof. Olokotun said the much-touted local government autonomy would not guarantee good governance at the grass roots.
He said, "Interesting as that proposal is, it does not guarantee that the local governments so enhanced will serve the interests of the people or be fully accountable to them. It would also seem to run against the grain of true federalism, if local governments are disconnected from the states which warehouse them."
He observed that local governments have failed in their responsibilities to the people .
Olukotun, who is also the occupant of Oba Adetona professorial chair said our local governments don't perform. "What are the output of our local governments. In other climes, local governments build houses, roads and other infrastructure that impact positively on the standard of living of the people.
"We have serious governance deficit in this country and unfortunately our politicians are not talking about them rather they are jostling for 2023.
"The way the local governments were created made it possible for people who lack respect of the indigenes to emerge as leaders ."
Olukotun said local governments are as good as dead.
According to him, the errand boys of political godfathers are in charge of local governments, adding that many of them don't live in the council area. What we have are absentee chairmen and councillors, he stated.
To bridge the gap of under development at the grassroots, the lecturer called for a new local government system. We need to review the constitution and we should build government around the people.
A former presidential candidate, Prof Kingsley Moghalu said the local government should be scrapped. He suggested that there should be two-tier of governments: federal and state.
Amosun was absent but was represented by his deputy, Yetunde Onanuga. Other dignitaries present included the Ogun State governor-elect, Dapo Abiodun, former Governors Olusegun Osoba and Gbenga Daniel, and the Alaafin of Oyo, Oba Lamidi Adeyemi III, among others.