Four Students Expelled From Kebbi College For Engaging In Lesbianism
The Kebbi State College of Science and Technology in Jega has expelled four female students for engaging in lesbianism.
Confirming the incident to journalists, the Provost of the institution, Alhaji Aminu Dakingari said the female students were caught red-handed by the school's security personnel and cleaners.
It was further revealed that two of the students are from Kotangora in Niger State while two others are from Kebbi and Sokoto respectively.
However, the four students owned up to indulging in lesbianism and were eventually expelled from the institution.
"The students confessed to the committee that they committed the crime and we just have to expel them from the school", Dakingari said.
"They resorted to threatening my life through text messages but the security agents were able to rescue me from them," he added.
JAMB: How NIN will solve exam malpractices – NIMC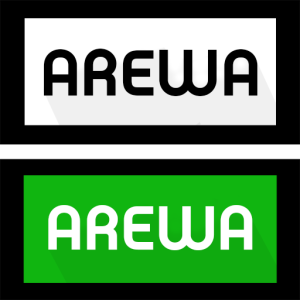 The National Identity Management Commission (NIMC), on Sunday said the adoption of the National Identification Number (NIN) as criteria for all examinations in the country will tackle malpractices such as impersonation and promote transparency.
Hadiza Dagabana, NIMC Acting-Director-General, Hadiza Dagabana told the News Agency of Nigeria (NAN) that although, registration for NIN had already started at the Primary School level of education across the country, it should be encouraged to further enhance confidence in the nation's examination system.
She said, doing so will help stop impersonation, adding that registration processes for NIN should become mandatory before enrollment for public examinations.
"In the case of JAMB, there are issues, there are impersonations and they were looking at way to remedy those issues and mitigate those issues.
"The only way you can identify a person sitting for JAMB examination, is with his identification number issued by JAMB.
"The communication is before you go and register for JAMB make sure you have your national identification number (NIN) because that is what will identify you.
"And you know the beauty of that is the moment JAMB and all other educational stakeholders meet and decide to use NINthat means from that period up to the time you get your any certificate in your life that NIN will be attached to you
"So, if you get your ID that is what will tie you to all the things you do in your life.
"For those categories of persons under 16 we tie their enrollment because their biometrics is not yet fully formed with the identity of their parent or guardian.
Meanwhile, JAMB last week advised candidates who wish to write the 2020 UTME to visit the nearest National Identity Management Commission's office to have their data captured.
It said candidates must register for the National Identification Number as a prerequisite to writing the 2020 examination.
"All candidates wishing to take the 2020 UTME must have the National Identification Number. Prospective candidates are urged to visit the nearest NIMC office for their capturing. The board would only register candidates with NIN," it added.
NANS suspends chairman for allegedly selling union's bus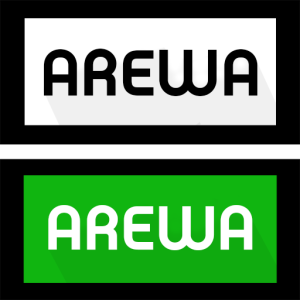 The National Association of Nigerian Students (NANS) said it had ratified the October 19 suspension of the Chairman of the association in Oyo State, Com. Olujuwon Michael Asubiojo, as moved at a senate meeting in Ibadan, "over gross misconduct capable of dragging the name of the NANS into the mud."
DAILY POST last week reported that the Oyo State Police Command detained the Chairman, Joint Campus Committee (JCC) of the National Association of Nigerian Students (NANS), in the state, Olujuwon Asubiojo and the treasurer of the union, Akeem Abayomi Ajibade, over alleged misappropriation of funds and illegal sale of association's bus.
DAILY POST gathered that Asubiojo and some executive members of the association were arrested following a petition against them that they have embezzled the association's money and sold the association's bus.
In a statement signed by NANS Assistant Secretary General, Com Lawrence Olanrewaju, and made available to DAILY POST through its Spokesperson, Azeez Adeyemi, on Sunday, the students body informed that the suspended Chairman had "indulged in various anti-NANS activities, part of which has once sent him behind bars, where he cooled his heels for three days after selling off the union's bus without notifying anyone."
As a result, the Vice Chairman of NANS in Oyo State, Com. Omoniyi Afeez Oladimeji, has been asked to assume office as the Acting State Chairman of the association.
The statement reads;
"NANS wishes to announce the receipt and ratification of the suspension notice of the Chairman of the association in Oyo State, Com. Olujuwon Michael Asubiojo over gross misconduct capable of dragging the name of the association into the mud.
"In the communiqué officially submitted to the national Secretariat, the suspended Chairman has indulged in various anti NANS activities part of which has once sent him behind bars, where he cooled his heels for three days after selling off the union's bus without notifying anyone.
"He was suspended at a Senate meeting held at Moore Plantation in Ibadan, Apata area of the state where a total of 11 senators out of 15 existing senators attended, while 10 of them appended their signatures in support of his suspension.
"Senator Olutundun Abiodun of (SPED) moved the motion for the suspension and seconded by Senator Akadiri Bayonle of Poly Ibadan who was duly represented by Comr. Akintayo Abioye (VP1).
"Also, in the communiqué cosigned by the duo of the association state secretary Salawudeen Oyewale and the PRO Olayiwola Taiwo, the senate sitting however agreed and immediately ordered that the vice chairman (Com Omoniyi Afeez Oladimeji) assume office as the acting state Chairman of the association.
"Finally, the National President of NANS shall constitute a committee to embark on a fact finding on happenings that lead to the suspension of the Chairman, and shall act accordingly on the report of the committee."
Barazanar durkushewar harshe: Abin da ya ci Doma ba zai bar Awai ba, daga Hamza Darazo
A fannin ilimin walwalar harshe ko kuma nazarin harshe da al'umma wato 'sociolinguistics' akwai abinda ake ce wa 'Language endangerment'. Shi wannan wani yanayi na hadari ko barazanar durkushewa ( a wani lokaci har mutuwa) ne da harshe (language) kan tsinci kansa a ciki sakamakon ya rasa masu magana da shi, sai ya kasance ya wofinta, ya zamo matacce. Akwai dalilai masu yawa da suke haddasa durkushewar harshe ko mutuwarsa gaba-daya. Zai iya kasancewa dalilin wasu masifu ko bala'o'i (natural disasters) da suka samu al'umma. Ko dalilan yaki da kuma mamayar al'umma da makamantansu.
Saboda dalilai mabambanta, wasu mutane kan ajiye harshensu na uwa su rungumi wani harshen da ya fi nasu tasiri kuma yake da fifiko a cikin al'ummar da suke rayuwa. Dalilin haka sai ya zamo hatta iyaye, wadanda su ne tushe kuma matakin farko na koyo da magana da harshen uwa ga 'ya'yansu sukan fi amfani da wannan harshen da ya fi tasiri da fifiko wajen sadarwarsu da 'ya'yan nasu, sabanin harshensu na asali. Da zarar an samu haka, ba shakka sai hanya ko mahadar da ke gadar da harshen uwa ga 'ya'ya ta katse. A karshe sai ya zamo mutanen da ke amfani da harshen uwarsu 'yan ƙalilan ne ainun. Daga karshe sai harshen ya shiga wani yanayi mai kama da rashin lafiya, ya fara fuskantar barazanar durkushewa har wata rana ya bata bat, a daina amfani da shi, a neme shi ko kuma masu magana da shi a rasa.
Wani bincike da aka yi shekaru biyu da suka gabata ya nuna harsuna 42 ne suke cikin irin wannan yanayin na yiwuwar mutuwa a kowane lokaci a kasar Indiya. A shekarar 2014, binciken kwararru ya tabbatar da wasu harsuna 25 na duniya da suke cikin tsananin gargarar mutuwa, wasun su ma har sun mutu gaba-daya.
A wani bincike da UNESCO ta fitar, ta bayyana cewa zuwa yanzu mutum daya tal ne aka sani wanda ya iya magana da harshen 'Apiaka' da ke 'Mato Grosso' a kasar Brazil. Al'ummar sun rungumi harshen 'Potuguese' sabanin nasu.
A wasu lokutan kuma akan samu yanayin da za a tarar kalmomin harshe da dama sun bace bat; kamar ba a yi su ba, hakan yana faruwa a sakamakon fifita amfani da kalmomin harshen da ake ganin ya fi tasiri ko fifiko, ba wai don harshen uwa da ake amfani da shi ba shi da wadannan kalmomin ba, sai don kawai ana ganin wancan harshen ya fi fifiko. A dalilin haka sai ka ga mutum yana magana da harshensa na uwa, a lokaci guda kuma yana sakada kalmomin harshen da ya tasirantu da shi. Ko kuma a wasu lokutan ma ya koma amfani da harshen gaba daya. Wannan al'amari ba karamin tauye harshen uwa yake ba. Sannan ya canza masa daraja da matsayi daga hakikar yadda yake a da, da kuma taimakawa wajen mutuwar harshen, ta fuskacin batar da kalmomi da daman gaske. Sai a wayi gari kamar da ma can babu wadannan kalmomin a harshen.
Duba da yadda matasanmu suka riki wasu harsunan duniya, musamman harshen Turanci, suka fifita shi a kan harshenmu na uwa a mu'amalolinsu na rayuwa musamman a birane, in ba a yi hankali ba akwai barazanar yiwuwar tsirar harsashin tauyewar harshenmu Hausa nan gaba.
Bai boyu ga kowa ba, yadda amfani da Turanci ya fi zama abin burgewa da gwarzantaka a tsakanin al'ummarmu musamman matasa . A yau wanda bai iya magana da Turanci ba, to bai san komai ba, ya rasa kima balle a darajta shi a tsakanin mafi yawan mutane. Hausa kuwa, duk iyawarka ba za ka wani burge ba balle ka samu yabo. In ko har ka ja hankalin mutane da harshen Hausa har suka gan ka a matsayin mutum mai daraja mai ilimi, to lallai ka gwanance ka zama fasihin iya magana ta amfani da dabarun sarrafa harshe da zantuttukan hikima ne ko wasu dalilai da aka yarda da su.
Duk da cewa ba lallai kowa ya yarda ba, amma wannan hanyar da muke a kai a yau ta sa na kara tabbatar da cewa har yau ba mu samu 'yancin da muke ikirarin an ba mu ba shekaru 59 baya, a kaddara ma mun samu 'yancin mulkin kai, amma fa akwai sauran rina a kaba, saboda har yau din nan, manyan harsunan da muke da su a wannan kasa tamu, babu daya daga cikinsu da ya 'yantu. Babu daya daga cikin harsunan wanda ake amfani da shi wajen koyarwa a makarantun Gwamnati ko a ma'aikatu da ofisoshi. Haka kuma ba su samu tagomashin a-zo-a-gani ba a manyan jaridu na kasa, ballantana su yi zarra.
Idan abin a yi dubi da ire-iren wadannan wuraren ne, za ma a iya cewa harsunan mutanen kasar nan na uwa duk sun mutu. Idan kuma ba a yi taka-tsantsan ba, abin da ya ci Doma ba zai bar Awai ba.
Ba shakka wannan lamarin yana taka muguwar rawa wajen kawo nakasu a fannonin iliminmu da fasaharmu da fikirarmu da kuma wayewarmu.
Allah ya 'yantar da mu.
Hamza Darazo ne ya rubuto wannan makala daga Bauchi. Za a iya samunsa ta 0706 329 9695.