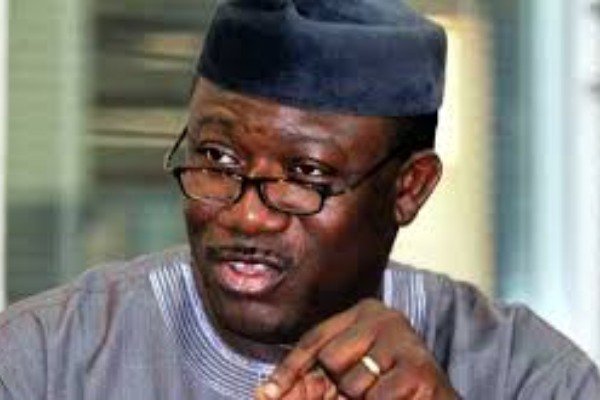 Governor of Ekiti State, Kayode Fayemi has reinstated five Permanent Secretaries that were retired in 2014 by the immediate past administration led by Mr. Ayodele Fayose.
The reinstated Permanent Secretaries are Mr Emmanuel Oso, Mr Alfred Ologuntoye, Mr Ayodeji Ajayi, Mrs Funke Falodun, Mr Ayoola Owolabi and Mr Babatunde Alokan.
The government in a statement said they were retired "unlawfully."
A statement by the Chief Press Secretary to Governor Kayode Fayemi, Mr Yinka Oyebode, on Tuesday, said the letters communicating their reinstatement was signed by the Head of Service, Dr Olugbenga Faseluka.
According to the letter, the reinstatement takes effect from November 19.
The statement read in part: "their reinstatement followed the successful hearing of their petitions by the National Human Rights Commission (NHRC), which declared that they were unfairly treated.
"The NHRC also agreed with the petitioners and the state government for their reinstatement and settlement of all their outstanding salaries and allowances for the period of their illegal termination of appointment.
"Consequently, Governor Kayode Fayemi directed that the five be reinstated accordingly."