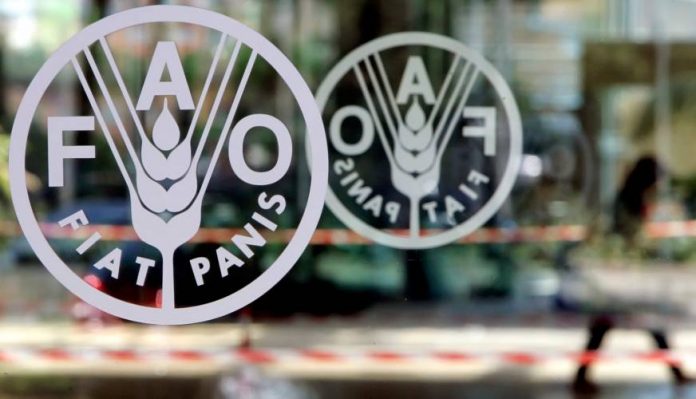 As part of efforts to mitigate the effects of climate change, the Food and Agriculture Organisation of the United Nations (FAO) has commissioned solar-powered boreholes in three arid states of Northern Nigeria, to boost access to water for domestic use and agricultural practice.
FAO in an issued statement noted that the intervention is provided through the Action Against Desertification (AAD) Project with the aim to support beneficiary communities overcome the effects of drought and desertification that leads to severe land degradation.
The FAO Country Representative in Nigeria H.E. Suffyan Koroma, while commenting on the project said the three Solar powered boreholes situated in Bauchi, Jigawa and Sokoto States respectively, seeks to encourage non-timber forest products (NTFPs) value chain.
According to the statement, "Vulnerable groups in the beneficiary rural communities, particularly the women and youths, would have enhanced income generating opportunities."
It reads in part: "For us at FAO, this paves the way to achieving SDGs Goal 1, which seeks to end poverty in all its forms everywhere; Goal 2, ensuring zero hunger; Goal 6, ensuring availability and sustainable management of water and sanitation for all and Goal 13, calling for urgent action to combat climate change and its impacts.
"The AAD funded by the European Union, is an initiative of the Africa, Caribbean and Pacific (ACP) Group of States to support the implementation of the Great Green Wall (GGW) in Sahara and Sahel regions to combat desertification, promote sustainable land management and restore degraded land.
It further reads, "During the construction of the boreholes, the communities were actively engaged to identify the most suitable locations to site the boreholes. This is to ensure community ownership and long-term sustainability of the facilities.
"The Wells, between 120 – 150 meters deep are powered with photovoltaic systems and have a water tank capacity of 22,500 liters. Furthermore, 5 faucets are provided per community, in one fetching point as well as animal drinking troughs for livestock.
"Besides serving their domestic needs, the boreholes will provide the beneficiary communities a source of water for micro gardening and community nursery for raising seedlings of economic value, particularly crops of native species. This will enhance availability of fresh and nutritious food for the people," it stated.