EPL: Iwobi reveals why his Everton team-mates are laughing at him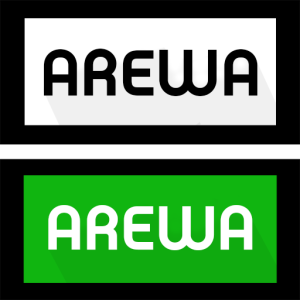 Alex Iwobi has claimed that his Everton team-mates laugh at him over his technique in training.
Iwobi has made an impressive start to his career at Goodison Park, after arriving from Arsenal for an initial fee of £28m.
The Super Eagles star has already netted two goals in three games for the Toffees, scoring against Lincoln in the Carabao Cup and against Wolves in the Premier League.
The 23-year-old's two goals for his new club have both come with his head, having scored just one in the air over his entire career before moving to Mersyside.
Despite his new found skill with his head, Iwobi has revealed that he is getting stick for his technique in training.
"I don't know what's been happening, they [Everton teammates] laugh at me when I try to head the ball in training.
"But the practice has been paying off. I was just trying keep it on target [against Wolves]. I didn't know I could jump that high," Iwobi told the official Everton website.
Kogi decides: 'This is helicopter election' – Senator Dino Melaye rejects result, reveals how APC rigged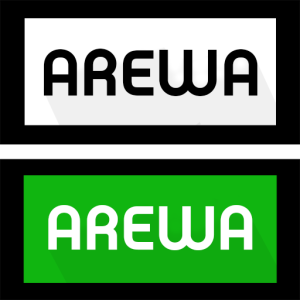 Dino Melaye, the Peoples Democratic Party, PDP, Kogi West Senatorial candidate, has described Saturday's election as an 'helicopter election.'
The lawmaker who spoke to Channels TV, said the result released by INEC is 'fictitious.
Rejecting the results of the election, Melaye added that the election was marred by massive violence and rigging.
He said, "The innovation is that what we had is what I have christened 'Helicopter election'. For the first time, rigging has been advanced to the level that now the use of a helicopter in perpetuating this electoral atrocity manifested yesterday.
"Helicopter hovering around Polling units in Lokoja, dropping bullets on innocent, harmless citizens and electorate; and as I speak, yesterday, teargas being fired from this helicopter.
"Despite the fact that this helicopter was used in harassing, intimidating and firing innocent electorates, the votes of those places were carted away and taken to the government house, stuffed and brought back to the collation centre and they have been accepted and admitted and collation is ongoing.
"They brought mayhem on my own community and even killed my nephew, we are waiting to see what INEC will do, but I reject in totality, this fictitious result and I want to say that all these are not about the election, it is about Dino Melaye."
Three kidnap victims kill suspected kidnapper in Delta community, drown him in river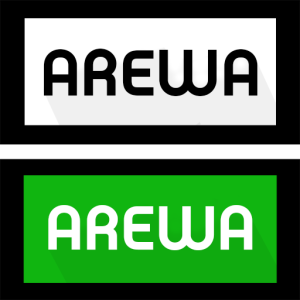 Three kidnapped victims, in their bid to escape, have allegedly killed a suspected kidnapper in Oviri-Okpe Community in Okpe Local Government Area of Delta State.
The victims soaked the deceased kidnapper in a small river inside a bush, a den where they had taken them to.
Four other members of the kidnap gang scampered for safety as they sensed danger.
The incident occurred on Thursday, AREWA.NG, reports.
It was learnt that the deceased kidnapper and four of his gang had kidnapped four victims (names withheld) and had taken them into the bush where they tied them.
Later, four members of the kidnap gang took one of the victims along with them to negotiate a ten million naira ransom with the families of the catch, leaving the deceased behind with the victims.
One of the victims begged the deceased kidnapper for food and he obliged unknown to him that they (victims) had set themselves loose from the ropes with which they were tied.
As the deceased kidnapper was serving the food, the three victims grabbed and beat the hell out of him before they soaked him in a small river in the bush.
The three victims later went to the Orerokpe Police Station to incident the matter in line with the law.
Immediately, the Police swung into action, called the leaders of the Community to identify the corpse, before they evacuated the remains and deposited same at the morgue in the area.
When contacted for comments, the Delta State Commissioner of Police, CP Adeyinka Adeleke confirmed the report in a telephone chat with DAILY POST correspondent in Warri saying, "It's true and they killed him."
Adeleke, however, noted that, "They (victims) are not the offenders."
Kogi decides: INEC declares 30 ad hoc staff missing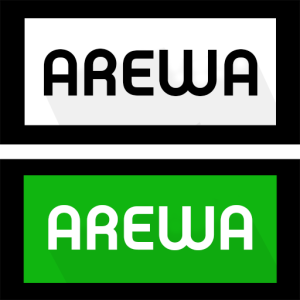 The Independent National Electoral Commission, INEC, has declared thirty of its adhoc staff who participated in yesterday's governorship election in Olamaboro Local Government Area (LGA), Kogi state, missing.
The electoral body disclosed this early Sunday morning through the Local Government Area's Electoral Officer in charge of collating and announcing results, Garba Mahmood.
Mahmood said that the INEC ad-hoc workers were reported missing after some police officers raised concern that they were last seen shortly after voting ended at 2 p.m.
The missing staff were identified as Presiding Officers (POs) and Assistant Presiding Officers (APOs) of polling units in Imane ward 1 and 2 of Olamaboro LGA of Kogi State.
Mahmood added that there phone calls made to their phones were not connecting.
Here is the list of the missing adhoc staff
Unit 002-
(1) Oladipo Victor
(2) Achimi Samson P-08136653704
(3) Umar Faruk Sani-08032745663
(4) Adama Ibrahim
Unit 006-
(1) Abayomi Roseline E.
(2) Onuche Abel E
(3) Onojah Emmanuel
(4) Umoru Mariam-
Unit 013-
(1) Effiong Akwaowo-Ukpe
(2) Mattew Agada
(3) Samuel Ibrahim
(4) Sado Bello
Unit 006-
(1) Nzeofia Kingsley- Presiding Officer (PO)
(2) Hassan Musa- Assistant Presiding Officer 1 (APO 1)
(3) Ekele Michael – Assistant Presiding Officer 2(APO 2)
(4) Ahmed Mattew – Assistant Presiding Officer 3(APO 3 )
Unit 012 –
(1) Ovioawho Omonefe B.- Presiding Officer (PO)
(2) Baba Eric -Assistant Presiding Officer 1 (APO 1)
(3) Gabriel Samuel Assistant Presiding Officer 2 (APO 2)
Unit 015-
(1) Nwafor Emmanuel- Presiding Officer (PO)
(2) Agada Ochegeugwa- Assistant Presiding Officer 1(APO 1)
(3) Ojih Martina- Assistant Presiding Officer 2(APO 2)
Unit 016
(1) Ezugwu Stanley- Presiding Officer (PO)
(2) Mohammed Abdullahi- Assistant Presiding Officer 1(APO 1)
(3) Mohammed Ibrahim- Assistant Presiding Officer 2(APO 2)
(4) Adejoh Joy- Assistant Presiding Officer 3(APO 3)
Unit 022
(1) Adebisi Comfort – Presiding Officer (PO)
(2) Yusuf Sofiat- Assistant Presiding Officer 1(APO 1)
(3) Onoja Alice- Assistant Presiding Officer 2(APO 2)
(4) Onuche Vincent- Assistant Presiding Officer 3(APO 3)