Biafra: Details of Nnamdi Kanu meeting with UN emerge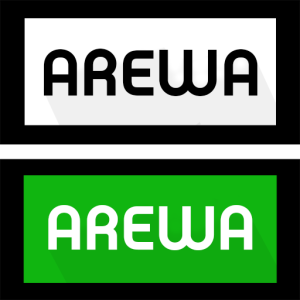 Nnamdi Kanu, the leader of the Indigenous People of Biafra (IPOB), Mazi Nnamdi Kanu, on Thursday, disclosed that issues concerning the Biafran people were before the various arms and agencies of the United Nations, adding that Biafra's case would no longer be swept under the carpet.
The IPOB leader had led a delegation to a series of meetings with various UN agencies and officials at Geneva where he presented Biafra's plight on Tuesday.
Emma Powerful, the IPOB's Media and Publicity Secretary, in a statement on Thursday, said Kanu's emergence from the meeting was met with chants of the eulogy by a congregation of Biafrans.
Powerful disclosed that Kanu demanded urgent action against the numerous rights abuses inflicted daily upon Biafra agitators by the government of the day and the need to support the undeniable right of Biafrans to self-determination as enshrined in law, statute and various UN conventions.
The statement added, "Every issue concerning our people is now before the various arms and agencies of the United Nations. Our case will no longer be ignored.
"The case of RUGA settlement was also raised and the august body was left in doubt that Biafrans will never allow Fulani terror settlements in Biafraland.
"Incessant killing of Biafrans in their own land by terrorist Fulani herdsmen, extortion and killing of Biafran motorcyclists and commercial drivers by the Nigerian army and police over refusal to give N50 bribery."
It added that Kanu was accompanied by his deputy, Mazi Uche Mefor, Head of Directorate of State, Mazi Chika Edoziem and other top echelons of the struggle.
The Biafran leader raised the continued illegal detention of Omoleye Sowore, the relentless persecution of the members of the Islamic Movement of Nigeria led by Sheikh El-Zakzaky, among other issues.
European club sacks Nigerian striker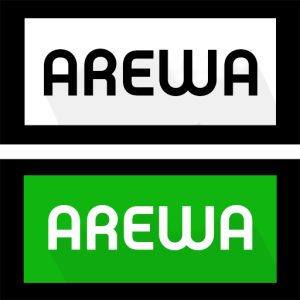 Belgian First Division B club, Westerlo has sacked their Nigerian import, Emmanuel Emenike, just two months after he joined the club as a free agent.
The former Fenerbahce and West Ham United striker joined the club with the ambition of helping them secure promotion back to the top-flight.
The club statement said that Emenike did not reach the expected level of performance after managing just one start in five league games with no goal to his credit.
His short-term contract was to expire at the end of the season but both parties agreed on its termination on Thursday.
"Emmanuel Emenike and KVC Westerlo have decided in mutual agreement to end their collaboration. Despite the many efforts made by both parties in the best understanding, the player could not be brought to the level that both parties had intended," the statement read.
"In those circumstances, it was appropriate to end the agreement with a good feeling. KVC Westerlo wants to thank Emmanuel for choosing and trusting the club and the player wishes to thank the club for the opportunity he was granted."
Portugal vs Lithuania: What Cristiano Ronaldo said after scoring hat-trick in 6-0 win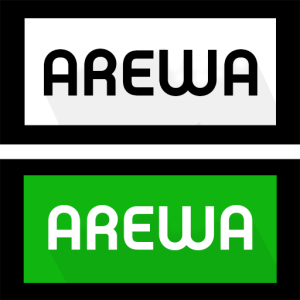 Portugal captain, Cristiano Ronaldo has reacted to his side's 6-0 victory over Lithuania in a 2020 Euro qualifier encounter on Thursday night.
Goals from Cristiano Ronaldo (3), Pizzi (1), Goncalo Paciencia (1) and Bernado Silva (1) ensure Portugal defeated Lithuania at Estadio Algarve.
Ronaldo, who scored a hat-trick against Lithuania, said Fernando Santos's men are one step closer to qualifying for Euro 2020.
The Juventus star hailed his teammates for their victory against the visitors.
"Good team win! We are one step closer! #todosporportugal," the 34-year-old posted on Twitter after the match, alongside a picture of himself and his teammates celebrating.
Ronaldo will now hope to lead Portugal to victory when they take on Luxembourg in their next fixture on Sunday.
Kogi Guber: Reactions trail video of El-Rufai begging to re-elect Yahaya Bello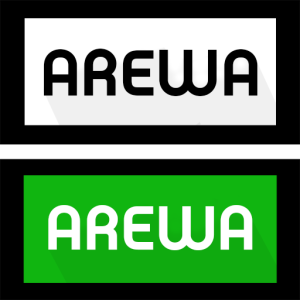 A cross section of Nigerians have reacted to the public apology and kneeling by the Kaduna State Governor and Chairman of the All Progressives Congress, APC, campaign council Nasir El-Rufai, in Kogi State.
DAILY POST reports that El-Rufai was down on his kneels at the All Progressives Congress, APC, mega rally in Lokoja, on Thursday, begging the people of the State to forgive Governor Yahaya Bello of whatever wrong he had done and vote him back to power.
El-Rufai had said, "Many people say Yahaya Bello is young and that he has fought many people. For every one that the governor has offended, I am asking all of you to forgive him. He is young, he is supposed to make mistakes.
"When you are young, you make mistakes, but you are supposed to learn from him. On his behalf, I am kneeling down to beg all of you to forgive Yahaya Bello if he has offended you."
El-rufai's action and statement have since stirred reactions from Nigerians on social media.
Here are some reactions gathered by DAILY POST from Twitter:
@Okutepa "When I watched Nasir El-Rufai kneeling down begging kogi people to forgive Yahaya Bello for failure of governance, I came to the conclusion that Nigerian politicians can take us for granted. Bello is young and he is bound to make mistakes he said. Mistakes I laughed. Mistakes?
@Omogbajabiamila "Same way APC begged Oyo people to forgive Ajimobi is the same way they're begging Kogi people to forgive Yahaya Bello.Begging electorates after years of constant failure is quite instructive.Governance by pity!
@Oma_Igala "Kaduna state Governor has admitted that yahaya bello did not perform, that kogi people should forgive him, that he will do better at the second term to me he has accepted defeat already."
@Cj_mbaka "While everyone is calling on Kogi people to forgive Yahaya Bello for not paying salaries, can we take a moment to ask them what happened to the money meant for the payment? Isn't this the kind of criminal offence that should deserve death by hanging?
@Integrity56 "They are begging Kogi people to allow Yahaya Bello to continue to owe them salaries and keep them in abject poverty.The devil himself must be amazed by the level of wickedness of humans against each other."
@Stivenchy "Wicked people. I watched as Oshiomole was sweating while using all his energy to deceive people in the state. If I live in Kogi,I won't vote APC. I'll also use everything I have to campaign against the incumbent. It is gonna be in retaliation to what is happening in Aso rock."
@BOgbadamosi "At least pay the bloody salaries first, every last outstanding kobo. What is all this shitty begging for, after starving an entire state for 36 months? These people are spawns of the devil."
@Ebitu_Promise "El-Rufai kneeling before Kogi people to plead for forgiveness on Yahaya Bello's behalf is the scam of the highest level.In the first place what was Yahaya Bello's offense? This is another political trick to lure the people into another 4yrs of slavery. Be wise Kogi!
@Yemiefash "Kaduna State Governor, El-rufay today knelt down to beg the people of kogi State to forgive Yahaya Bello for his wrong doings. They know he failed but want to reinforce failure. Why?
@Oisamojemaria "Rubbish. If he is too young, let him go back to school. Governance is not child's play. You can't subject people 's future to the misrule of immature , delinquent child like Yahaya Bello."
@Dan_atim1 "This is a clear statement that Yahaya Bello is a colossal failure. if voted for a second term his performance will be worst. "