The Assistant Inspector General of Police (AIGP) Zone Six, AIG Musa Kimo, has claimed that over 90 per cent of Police personnel killed on duties are responsible for their death.
Addressing the Police officers in Calabar on Thursday at the Police Headquarters, Diamond Hill, Calabar, AIG Kimo regretted the numbers of police men killed in recent times, blaming is personnel.
According to him, "We have problems of deployment in the Nigeria Police Force.
"More than 90 per cent of our personnel that are killed are responsible for their death because, I know even with these manpower problems, we don't post one person on duty, at least, we post two or three, four or more to duty posts but some of these men will excuse themselves and allow one person on duty. The one officer would be susceptible to death as hoodlums will attack him without resistance.
"When I was Commissioner of Police, Federal Capital Territory (FCT), three police men were posted to somewhere, one inspector and two others, the inspector because he wanted the two others to say he is a good man, granted permission for one to travel out to Kogi State even though he knew, he had no such power and excused the other to be off duty, remaining himself, the good inspector.
"What happened next, when the hoodlums who had done their homework and know that he was the only one on duty, not only that, since he was not vigilant and alert because he got himself drunk, carried his riffle kept it somewhere, carried the other and kept somewhere, the criminals visited him and panel beat him and made away with the arms.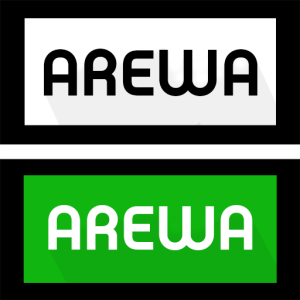 The AIG said that the inspector was tried under oaths and was lucky he was not dismissed because he was liability to the Police Command but was reduced in rank. It was commonsensical when two or three officers are on duty, they would be safe, skeletal deployment is no longer invoke, it is no longer fashionable, the more you are the better.
He noted that security problem these days are very excruciating and it is not peculiar to Nigeria, it is global so we are not yet there, there are much to be done, your dedication your commitments must be brought to the fore."
Consequently, the AIG said "For God's sake, sometimes, I wondered whether we are cursed, we must tell ourselves the truth, some few days ago in Akwa Ibom, three police men attached to a construction company where on duty headed by an inspector.
"The white man decided to move from one place to the other and said he wants only one police man to company him, and the foolish inspector agreed and what happened at the end of the day, the one police man that went with him was killed.
"This is somebody who is married with children and his riffle made away, if they were three, I don't think what happened would have happened, most of the things that happened could have been avoided, it pains us, IGP, AIGP and CP, when it is said that our man is killed, its pained us, earnestly, we are to be blamed, otherwise, why three posted but one left alone?" he asked.
"Policing today is a war, policing in the 60s, 70s, 80s is different from policing now, the situation now is war. When I came to Calabar as at 1996, Calabar was very peaceful town, but what is the situation today, so it call for more vigilant, more commitment.
"These killings can be avoided and we believe in massive deployment, so take the issue of deployment seriously, take issue of vigilant seriously, take the issue of alerts seriously so that these hoodlums do not continue to over runs us, they too are afraid of us" he stated.
Receiving the AIG, the Commissioner of Police, Cross River State, CP Austin Agbonlahor said the Command has staff strength of 4, 150 officers and men with eight Area Commands and 31 Divisional Police Stations.
The CP said, "Between February 6th 2019 when I assumed duty in the State till date, we hace arrested 101 suspected criminals and secured prosecution/conviction of 56 suspects for various offences," he stated.