'Yan sanda a Legas sun kama mawaki Tekno
'Yan sanda a Najeriya sun cafke matashin mawaki, Tekno, mai shekara 26, saboda yin rawa da wasu mata "kusan tsirara" a cikin wata babbar mota a birnin Legas.
Motar dai na da gilashi mai haske a bayanta abin da ya bai wa mutane damar ganin masu yin rawar a lokacin da na'urar bayar da hannu ta tsayar da su.
'Yan sanda sun tabbatar da kame fitaccen mawakin, wanda cikakken sunansa shi ne Augustine Kelechi, ranar Talata saboda "yawo da mata kusan tsirara" a yankin Lekki na birnin.
Mai magana da yawun 'yan sandan Legas ya ce an kuma kama wasu mata biyu.
Mawakin, wanda ya fito a kundin wakar da mawakiyar Amurka Beyonce ta fitar a kwanan nan, ya jefa mutane da dama cikin dimuwa bayan da ya shiga cikin wani abu da ya yi kama da tallan gidan rawa na tabara – wanda a kan yi tsirara.
Matafiya akan titi sun yi mamakin ganinsa yana tikar rawa a motar wacce ana iya ganin abin da ke faruw a cikinta.
An kuma ganshi yana lika wa matan kudi a wani bidiyo da aka wallafa a intanet.
Mazauna birnin sun nuna fushinsu a shafin Twitter, sannan hukumar kula da tallace-tallace ta dakatar da kamfanin da ya shirya "tallan".
Tekno ya nemi afuwa kan abin da ya yi, sai dai ya musanta cewa tallan gidan rawa ne.
Ya ce "Muna daukar bidiyo ne na wata waka, sai muka fuskanci karancin motocin da za mu dauki mutane zuwa wurin da za mu je."
'Yan sanda sun ce "irin wannan aiki na tabara a bainar jama'a" ya sabawa doka, inda mai magana da yawunsu ya ce za a gurfanar da wadanda aka kama a gaban kotu.
My husband rapes me – Nollywood actress opens up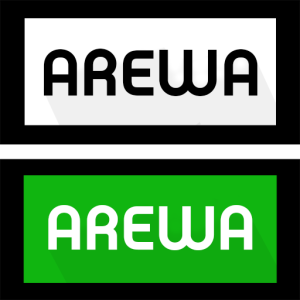 Nollywood actress, Bose Oladimeji, has disclosed why she wants her marriage of two years dissolved.
Bose revealed that her decision to seek divorce was because of the domestic abuse she has been subjected to over the years.
According to Bose, her husband beats and rapes her each time he comes home drunk.
Speaking to Vanguard, she said: "Yes, I'm ready to go, in fact, I'm not with him right now. I just have to run for my life, my life is very precious to me.
"I can't just allow someone to kill me like that and I want to address some ladies out there that they should not love a guy because of what he gives them.
"They should be sure the love is genuine and not be fooled by money and comfort. I'm leaving right now, I need to run away for my life. I need to save myself. My life will be in danger if I continue to stay with him, so I'm leaving right now," she said.
"Whenever he's drunk he's out of his senses and starts misbehaving, beating me. He acts very crazy.
"He was taking good care of me and that was one of the reasons I fell in love with him. But what I found odd about him is the forceful way he has sex with. No foreplay, nothing, just to jump on me and forces his way through. No affection, no cuddling, no romance just brutal sex. I was raped like this most nights, and usually followed by beating and insults
"Any weapon he sees around he uses it on me but when he is sober he starts to regret whatever he has done. What I'm saying is that in the process of beating me what if I collapse and die or get injured, what will people say?" Bose said.
Davido, Chioma Welcome Baby Boy
Nigerian Hip hop artiste, Davido, has announced the birth of his son with fiancee, Chioma.
The musician made the announcement through his verified Instagram page.
Sharing a photo of him holding his newborn, Davido wrote, "Omoba ti de!! David Adedeji Ifeanyi Adeleke Jr."
The baby was born on Sunday in the United Kingdom.
Headies 2019: Falz calls for release of Sowore as he floors Olamide, Ill Bliss, others to win Best Rap Single award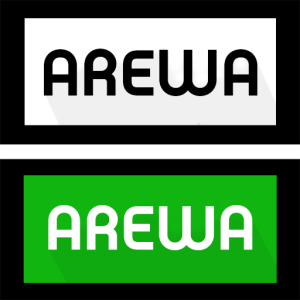 Controversial Nigerian rapper, Folarin Falana, popularly known as 'Falz' has called for the release of the co-convener of RevolutionNow Movement, Omoyele Sowore.
Falz called for the release of Sowore while receiving the award at the 2019 Headies award for the best rap single.
Falz emerged winner of 'Best Rap single' category after defeating the likes of Ill Bliss, Olamide, Hotyce and others in the category.
Speaking on stage, Falz said: "Music as a weapon of rebellion, conscious music is being recognized and I've done conscious music and I will never stop doing this.
"I believe music should be used as a tool to force the change we want. Free Sowore ."
DAILY POST recalls that the Justice Ijeoma Ojukwu-led court had granted Sowore bail in the sum of N100 million and two sureties in like sum.
Ojukwu held that the prosecution failed to show good reasons the defendants should not be granted bail since the offences are bailable.