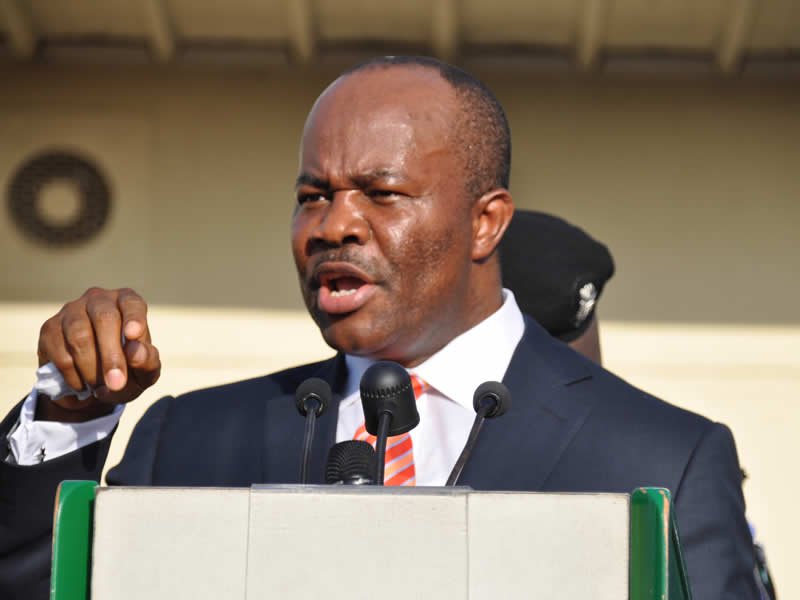 Former Senate minority Leader, Sen. Godswill Akpabio, on Wednesday pledged to take the people of Akwa Ibom state and the South-South to the centre for meaningful visibility.
The 55-year-old former governor of Akwa Ibom formally defected from the opposition Peoples Democratic Party (PDP) to All Progressives Congress (APC) at a mega rally held at the Ikot Ekpene township stadium.
He told the huge crowd that he decided to join APC because he discovered that President Muhammadu Buhari "is a man of integrity and a nationalist''.
Akpabio said that he decided to join a party that would sweep away poverty and impunity.
He said that he joined APC to help salvage the country.
"The country is at war and all the hands must be on deck to salvage the situation and not to aggravate it.
"As keepers of national emergency, everyone should put heads together. I decided to join to emancipate the people and provide succour for the people,''NAN quoted him as saying.
He said that the PDP of today had no vision and the leadership was replete with arrogance.