UK could play leading role in coalition to protect Gulf shipping | World News
Britain, the US and other allies will meet on Wednesday in Bahrain to discuss plans to build an international coalition to protect shipping in the Gulf, Sky News has learnt.
The UK is considering playing a leading role in any maritime protection force that is ultimately agreed upon, according to two Whitehall sources.
No final decision has yet been made.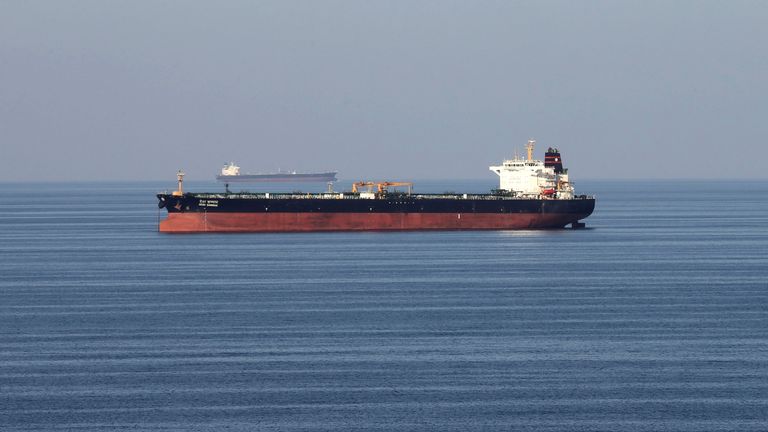 The meeting between military representatives in Bahrain, where the US Fifth Fleet is located alongside a Royal Navy base, is a follow-on from a gathering at the US Central Command military headquarters in Tampa, Florida last Thursday.
Military officers from more than two dozen nations attended that conference.
It is not thought specific commitments have yet been agreed in terms of the shape and size of any maritime coalition, how it will be commanded and which countries will be taking part.
The US has been seeking to build a US-led coalition to provide escorts to international ships passing through the Strait of Hormuz for weeks amid escalating tensions with Iran.
European countries, however, have been reluctant to sign up to such a mission because they oppose US policy on Iran.
President Donald Trump last year pulled the US out of a nuclear deal between Iran and other world powers, re-imposing sanctions on the regime in a policy known as "maximum pressure".
Britain, France and Germany – the European signatories to the nuclear accord – have been concerned about joining any US-led mission in the Gulf that could be seen as being part of this maximum pressure campaign.
Jeremy Hunt, the previous foreign secretary, in one of his last acts in office, announced last week a plan for a European-led maritime protection force but details about such a mission have remained sketchy.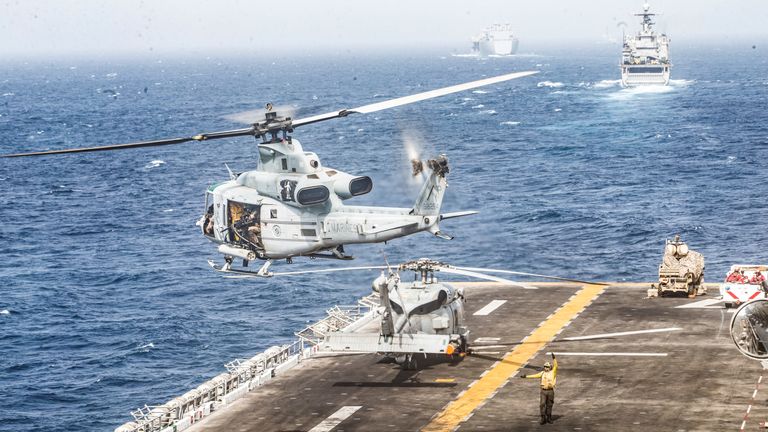 It is widely understood that any force must have significant US input to be credible, because the US military has the most capability and assets in the region.
Britain, with its uniquely close military and intelligence-sharing relationship with the US and its alignment with European thinking on the Iran nuclear deal, could be a unifying force between the US and Europe if it takes on a leading role – even the lead role – in this maritime protection plan, according to defence experts.
The Royal Navy is already protecting British-flagged ships through the Strait of Hormuz from the threat of an Iranian attack.
British shipping has been under particular threat from Iran after the Royal Marines helped to detain an Iranian super tanker off the coast of Gibraltar at the start of the month.
The UK accuses the Grace 1 tanker of carrying oil bound for Syria in breach of EU sanctions.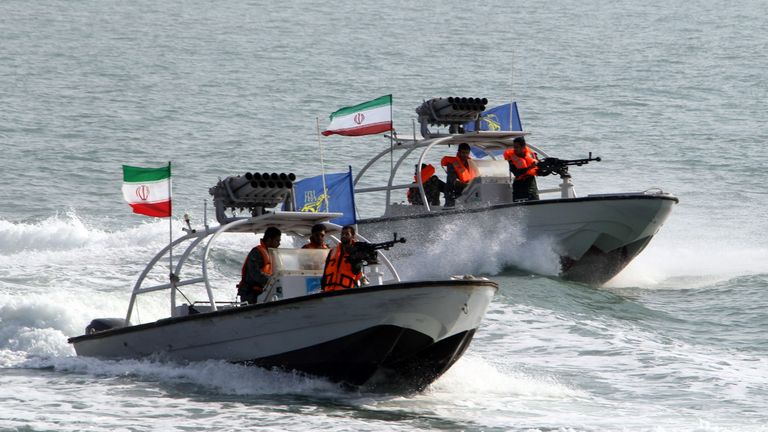 Iran has denied the charge, accused Britain of an act of piracy and threatened to retaliate by targeting British flagged tankers in the Gulf.
On 19 July, Iranian forces boarded the UK-flagged Stena Impero tanker as it passed through the Strait of Hormuz. That ship is still detained at an Iranian port.
The threat of further seizures prompted the government to task the Royal Navy with accompanying tankers and other UK-flagged ships along this vital waterway.
HMS Montrose, a Type 23 frigate, and HMS Duncan, a Type 45 destroyer, are in the region carrying out this task.
No final decisions on the shape, size and command of the international maritime protection mission are expected at the Bahrain meeting tomorrow.
Israeli Prime Minister Benjamin Netanyahu indicted on corruption charges | World News
Israeli Prime Minister Benjamin Netanyahu has been indicted on corruption charges, the country's attorney general has announced.
The charges include bribery, fraud and breach of trust, raising further uncertainty over the political future of a country heading towards an unprecedented third election in less than a year.
Mr Netanyahu has denied wrongdoing in three corruption cases and – in Donald Trump style – has previously dismissed the investigations into him as a "witch hunt".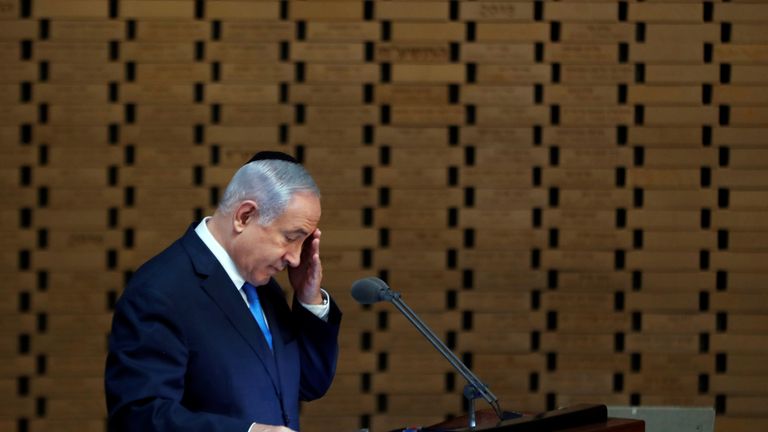 The allegations include suspicions that he accepted hundreds of thousands of pounds' worth of champagne and cigars from billionaire friends – and offered to trade favours with a newspaper publisher.
He has also been accused of using his influence to help a wealthy telecoms magnate in exchange for favourable coverage on a popular news site.
The 70-year-old, who has been prime minister since 2009, is under no obligation to resign after being charged and is due to make a statement later.
Mr Netanyahu had become more vulnerable to indictment because of his failure to form a government after a trio of public votes, with opposition leader Benny Gantz also unable to secure a coalition.
The current situation is that the Israeli parliament has less than three weeks to nominate any of its 120 lawmakers to try and establish a coalition, otherwise another election will be triggered within 90 days.
Previous ballots this year have been held in April and September.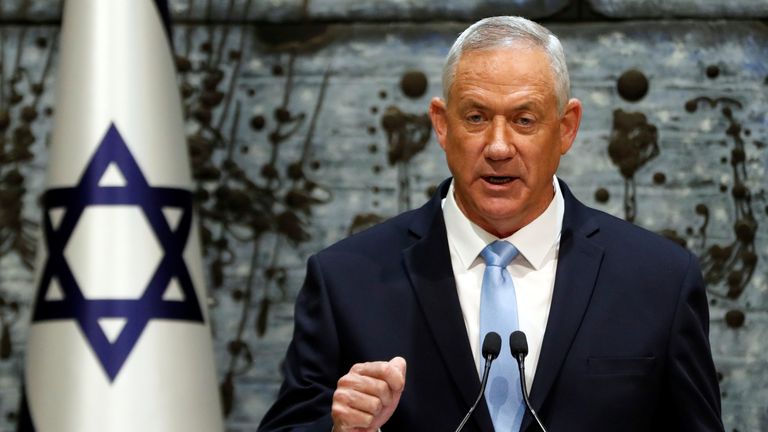 Despite his troubles, Mr Netanyahu remains leader of the Likud party.
He is the longest-serving leader in Israeli history, having first served from June 1996 until July 1999 and started his second tenure back in March 2009.
The prime minister has sought to cast his rival Mr Gantz as a novice not up to the task of running the country, and has failed in repeated bids to have him agree to form a government of national unity.
President Reuven Rivlin had proposed a "rotation" agreement between the pair, in which Mr Netanyahu would take a leave of absence as prime minister should he be indicted.
One potential kingmaker, Avigdor Lieberman, declined to back either of them as the latest deadline neared, likely condemning the country to yet another election.
Hitler's house in Austria to be turned into a police station | UK News
The house in which Adolf Hitler was born will be turned into a police station to prevent it becoming a pilgrimage site for neo-Nazis.
Austria's interior minister said the move comes after years of debate on what to do with the property.
The Austrian government carried out a compulsory purchase of the house in Braunau am Inn – a town near to the border with Germany – for 810,000 euros (£694,000).
The Nazi leader spent the first few weeks of his life in a flat in the 17th Century building.
Architects from across the European Union will be invited to submit plans for a redesign of the building and it will house the local police force's offices, Interior Minister Wolfgang Peschorn said in a statement.
"The house's future use by the police should send an unmistakable signal that this building will never again evoke the memory of National Socialism," he added.
A jury of experts and public officials will pick the winning architect's design early next year.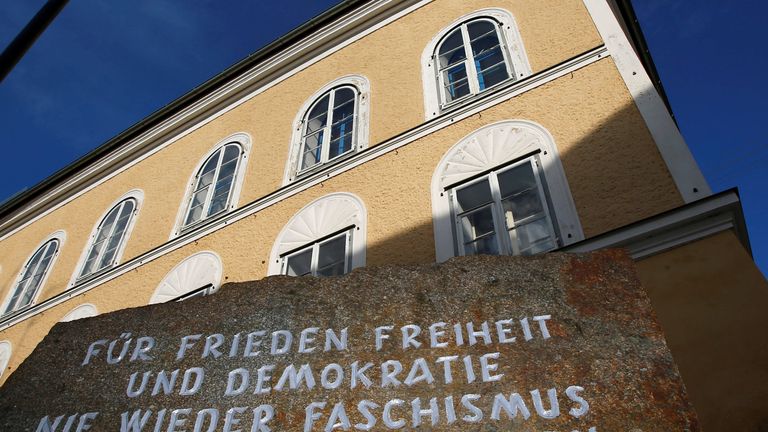 Hitler was born in Braunau in 1889 and Austria argued for decades that it was the first victim of National Socialism, having been annexed by Hitler's Germany in 1938.
Recent governments have recognised that Austrians were also perpetrators of Nazi crimes and that there was little resistance to Hitler's rule.
When he was three-years-old, Hitler's family decided to leave Braunau and Hitler grew up in the Austrian city of Linz.
He moved to Germany in 1913 and served in the German army in World War One.
Hitler's personal secretary Martin Bormann later purchased the house where Hitler was born for the Nazi Party, and it became a cult centre containing an art gallery and a public library.
At the end of World War Two it was occupied by US troops and the building temporarily housed a documentary exhibition on Nazi concentration camps.
It was restored to its original owners in 1952 before the Austrian Ministry decided to open a "House of Responsibility" within the house – a museum dedicated to Hitler's crimes.
Nigerian Newspapers: 10 things you need to know this Sunday morning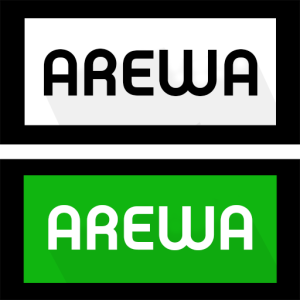 Good Morning! Here is today's summary from Nigerian Newspapers
1. The ongoing governorship elections in Kogi and Bayelsa States kicked off on a bloody note.
Reports from both states have it that there were cases of violence, ballot-snatching, irregularities as well as fatalities.
2. Three persons have been confirmed dead while several others were left injured when suspected political parties thugs invaded Adankolo and Lokongoma primary schools in Lokoja on Saturday in the ongoing governorship election in Kogi State.
It was gathered that the thugs who were dressed in Police uniform shot at two voters in Adankolo and one in Lokongoma when they wanted to snatch the ballot box.
3. An official of the Independent National Electoral Commission (INEC) was kidnapped in SUBEB polling unit in Lokoja, the Kogi State capital.
The abduction happened after gunmen shot sporadically into the air while voting was going on.
Voters scampered for safety before the gunmen went away with the official.
4. Yahaya Bello, Kogi State Governor and candidate of the All Progressives Congress, APC, in the ongoing governorship election, has defeated his closest rivals, Musa Wada of the Peoples Democratic Party, PDP, in his polling unit.
Results from Bello's polling unit indicated that the governor had 716 votes to defeat his top challengers, Wada and Natasha Akpoti of the Social Democratic Party, SDP, who had no votes.
5. The Enugu Police Command said Saturday in Enugu that it has commenced a massive manhunt of abductors of a Catholic Priest, Rev.-Fr. Theophilus Ndulue.
According to the Command's Public Relations Officer, SP Ebere Amaraizu, Ndulue was abducted by unidentified gunmen on his way home along Amansiodo Road in Ndiagu-Oghe in Ezeagu Local Government Area on Friday evening while returning from a pastoral council meeting.
6. The Governor of Bayelsa State, the Honourable Henry Seriake Dickson, has accused the General Officer Commanding (GOC), 6th Division of the Nigerian Army, of compromising security in favour of the All Progressives Congress (APC).
The Governor said that, even though Gen. Sarham has beentransfered to the Nigerian Defence Academy, Kaduna, he refused to move and waited behind to supervise the use of the Army to perpetrate heinous electoral crimes and irregularities in the Bayelsa guber polls.
7. An Appeal Court sitting in Owerri on Saturday sacked Obinna Onwubuariri, the member representing Isiala Mbano/Onuimo/Okigwe Federal Constituency of Imo in the House of Representatives.
The Chairman of the Panel, Justice R.N Pemu, who read the judgment, said that the election that brought Onwubuariri of the Peoples Democratic Party (PDP) to power in Feb. 23 was not in tandem with the electoral act of 2010, as amended.
The court also nullified the election of Mrs Uju Onwudiwe of the Action Alliance (AA) representing Njaba State Constituency and ordered fresh elections in 12 polling units in Njaba state constituency within 90 days.
8. The Islamic Movement in Nigeria, IMN, has described as baseless a recent statement issued by the Public Relations Officer of the Department of State Services, DSS, Peter Afunanya, that the illegal detention of Sheikh Ibraheem Zakzaky, Col. Sambo Dasuki (rtd) and Omoyele Sowore was based on their choices.
IMN noted that following the attack on the Islamic Movement by the Muhammadu Buhari regime in December 2015 in Zaria, Kaduna state, where over 1000 unarmed men, women and children members of the movement by what it said its members were extra judicially killed by the Nigerian Army, seeking for redress in the most civil manner, the Islamic Movement sued for the enforcement of the rights of Sheikh Ibrahim Zakzaky (H) who was shot severally, abducted and detained by the DSS.
9. A fatal motor accident on Saturday claimed seven lives along Osogbo -Ikirun road, leaving only one survivor.
The accident , as sighted by our Correspondent, involved an articulated vehicle and a mini-bus with eight passengers.
The Sector Commander of Federal Road Safety Corps (FRSC), Mr Peter Oke, who confirmed the accident, said five male and two females who were traveling in the mini-bus, lost their lives, while a female survived with injuries.
10. Nigeria are away to Lesotho, in the second fixture of their 2021 Africa Cup of Nations qualifying series.
Kick off at the 20,000-capacity Setsoto Stadium in Maseru is 5pm West African time.