Shehu Sani mocks Osinbajo as Abba Kyari takes Bill to London for Buhari's assent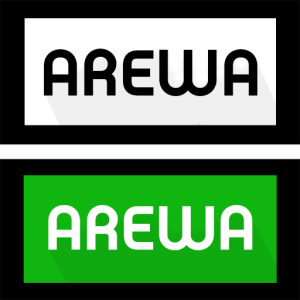 Former lawmaker representing Kaduna Central Senatorial District at the National Assembly, Senator Shehu Sani, has mocked Vice President Yemi Osinbajo after the Chief of Staff to the President, Abba Kyari travelled all the way to London to present a bill to President Muhammadu Buhari for assent.
DAILY POST reported that Kyari presented the amended Deep Offshore Act to Buhari in London on Monday.
Some Nigerians have since faulted the decision, saying that Osinbajo should have signed the bill, rather than Kyari taking a trip to London.
Nigerians have also posed questions about the function of the office of Osinbajo as Vice President .
Mockingly, the former lawmaker pleaded with Nigerians to stop criticising the VP before they land him in another trouble.
Making a mockery of the situation, Sani on his Twitter page wrote: "Make una leave Baba make him rest for London, una wahala dey too much. Abi una no get old papa for house? (leave Buhari to rest in London, your problem is too much Nigerians)
"As for him second wey no complain, make una no complain for am before una land am in another soup, leave am make him Kuku de shaku. (As for his VP that is not complaining, leave him alone before you all put him in trouble. Leave him alone ito 'Shaku').
El-Rufai states position on border closure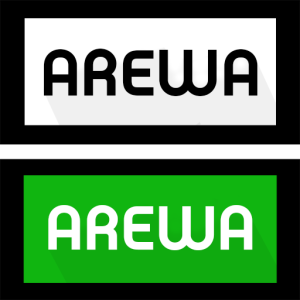 Governor Nasir El-Rufai of Kaduna State has backed the Federal Government's closure of Nigeria's land borders.
According to him, it is unfair for smaller countries to be sabotaging a big country like Nigeria.
El-Rufai, who was a special guest at the graduation of Senior Course Three of the Nigeria Customs Command and Staff College, Gwagwalada, Abuja on Friday, said the step taken was commendable.
He explained that Nigeria like any other country likes to trade with other countries but added that there must be fairness, NAN reports.
The governor noted that closure of the borders should be sustained until there were established deals that covered every country.
"The partial closure of borders is highly commendable. Nigeria is the largest country in West Africa and the continent and it is clear that our neighbors are using our openness and brotherhood to trade, to exploit us.
"I fully support and subscribe to the closure of borders and we should sustain it for as long as possible.
"We need to do this for our country to have a fair deal and for our manufacturers to be protected.
"All those talking about free trade or preaching about it today closed their borders for centuries and decades ago.
"Nigeria must grow its own internal capacity, we will not do so if we allow our neighbours to use the porosity of our borders to sabotage our economy,'' he explained.
El-Rufai, however, commended the physical development at the customs command college in Gwagwalada.
He lauded the effort of the current customs boss for his reform agenda.
"I am impressed with what I have seen on the ground in terms of physical development as well as the content.'
Plateau: PDP chairman resigns – Daily Post Nigeria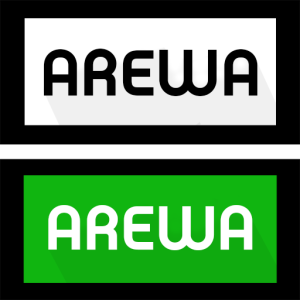 Chief Damishi Sango, Plateau State Chairman of the Peoples Democratic Party (PDP), on Friday formally stepped aside by handing over to his deputy, Mr Amos Gombi.
The News Agency of Nigeria (NAN), reports that Sango's resignation was announced by retired Lt.-Gen. Jeremiah Useni, the leader of the party in the state.
Useni, also PDP governorship candidate in the 2019 general election in the state, disclosed this at a stakeholders' meeting in Jos on Friday.
"Sango is no more our state chairman as directed by the National Secretariat but now a member of PDP Board of Trustees (BOT).
"Mr Amos Gombi, his deputy, is now the acting chairman of PDP in the state. This was done to settle whatever crisis we were having.
"Left for us the leaders of the party in the state, there is nothing like PDP I and PDP II because we are one big family undivided.
"The allegation that Sango collected money from the headquarters for 2019 general elections was not true because three of us signed for whatever stipends given to us by the National Secretariat.
"So, the insinuations raised against him (Sango) were but false and a disservice to him," he stated.
Useni, who was flanked by his running mate, Mr James Dalok, described PDP as a big family devoid of any form of division and ready to reclaim its stolen mandate at the Court of Appeal.
"Our appeal is coming up on Nov. 22, with great and strong belief that we shall emerge victorious.
"But no matter the outcome of the appeal, we shall end up at the Supreme Court because I will never give up the fight.
"I am a dogged fighter, and never give up. That's why I attended all the sittings at the Election Petition Tribunal to the end.
"What I want from you people is your continuous prayers for God to help us reclaim our stolen mandate," Useni said.
EURO 2020: I don't want to jinx myself – Chelsea striker, Tammy Abraham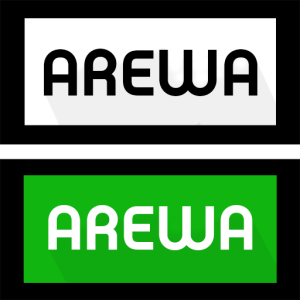 Chelsea striker, Tammy Abraham has reacted to England's 7-0 victory over Montenegro in a Euro 2020 qualifier encounter at Wembley Stadium on Thursday night.
Goals from Alex Oxlade-Chamberlain (1), Harry Kane (3), Marcus Rashford (1), Aleksandar Sofranac (OG) and Tammy Abraham (1) ensure the Three Lions qualified for Euro 2020.
Abraham, who netted his first senior England goal against Montenegro, said that he hopes to channel the praise into his game and continue to deliver for both country and club.
"I've always believed in myself to score goals," the 22-year-old said as quoted by Chelsea's official website.
"There's still a lot in my game I need to develop but I can't complain. It's going well.
'It's just about maintaining it, not just for the rest of the season but for many years, hopefully. I'm just going into every game, believe in myself, block everything out and focus.
"There's going to be a lot of praise, you just have to stay focused, ignore some bits and use some bits to lift my confidence.
"That's what you need as a player to get to the top level. To always believe, even in tough times."
Abraham added: "Hopefully, hopefully, I don't want to jinx myself but I believe so [England can win a trophy].
"My dream? Probably being at the Euros, winning it, finishing in the top four or even the top two in the Premier League with Chelsea. Just believing! The sky really is the limit."