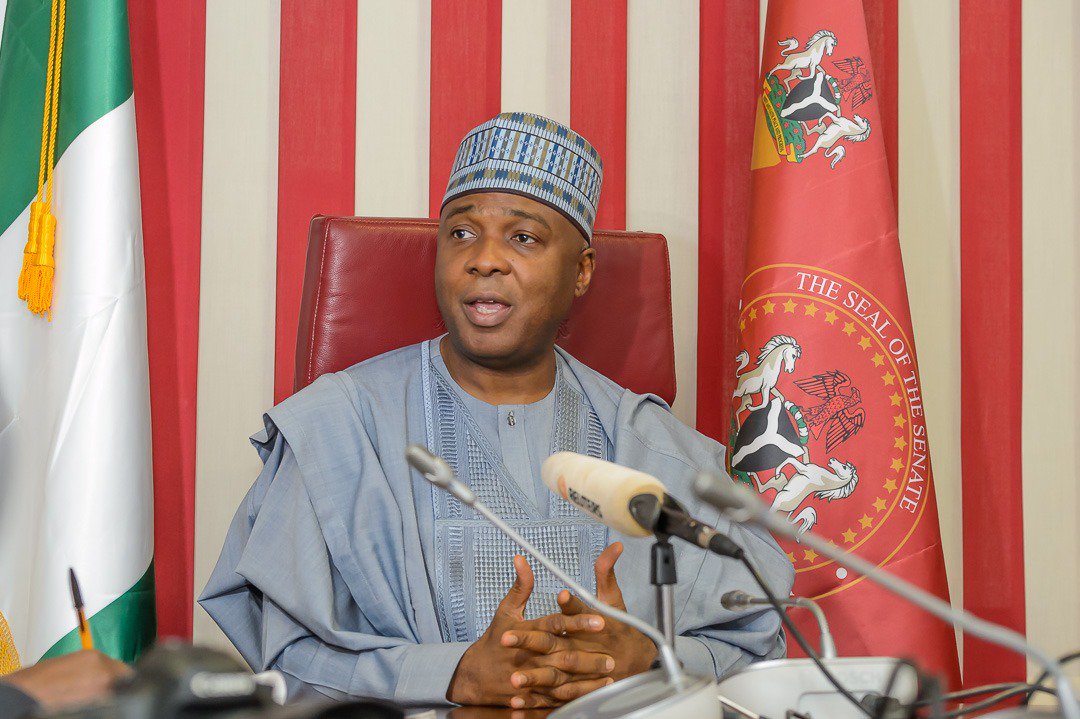 The Senate President, Bukola Saraki has revealed when he will leave office as the president of the upper legislative chambers.
Moves have allegedly been made by some politicians recently to impeach Saraki over his defection from the All Progressives Congress, APC, to the Peoples Democratic Party, PDP.
However, addressing a World Press Conference on Wednesday in Abuja, the Senate President said once the numbers stated by the constitution for his impeachment are met, he and other principal officers of the Senate will vacate their office.
He said: "Let me reiterate that neither myself, Deputy Senate President nor Speaker belong to the class of politicians that are desperate to stay in power by all means and at all costs. The day, two thirds of our members feel they do not have confidence in our leadership, we will gracefully bow out. I repeat again and again, this is not about us, but about respecting the constitution and the rule of law…"
Analysts posit that a quorum of 73 out of 109 senators is required to effect the impeachment of any principal officer of the red chamber, excluding the leadership of party caucuses.