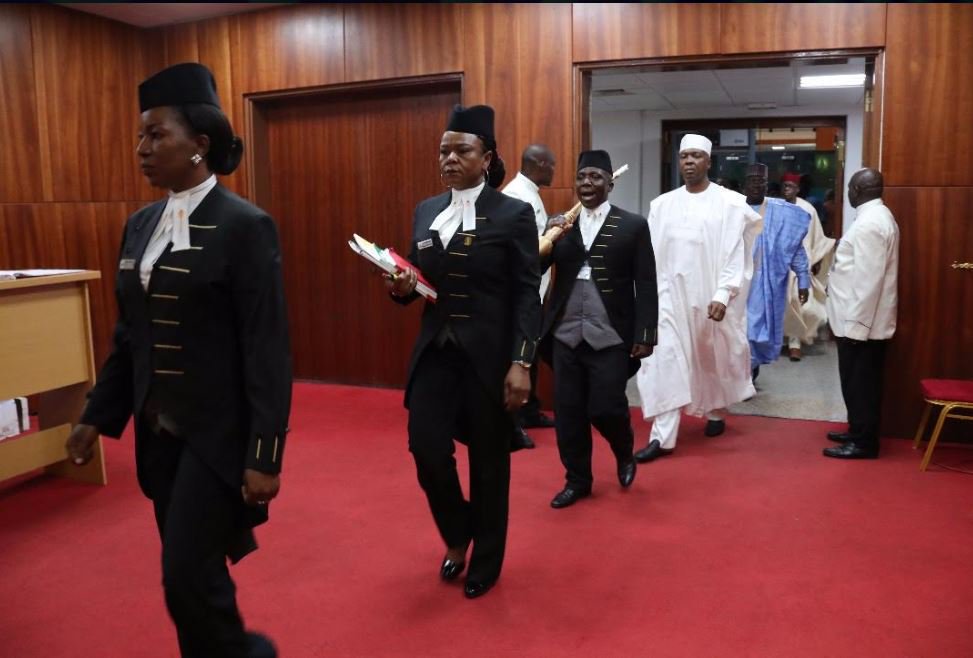 The Senate President, Dr. Bukola Saraki on Tuesday made a surprise visit to the National Assembly amid tension over plans to impeach him by APC Senators.
The embattled Senate President stormed the NASS, disguised in a rickety vehicle at exactly 3.40pm.
His appearance generated huge shouts of PDP slogan from Senators and House of Representatives members loyal to him who were keeping vigil at the white house lobby.
At the time of this report, APC Senators who were hell-bent on changing the leadership of the Senate are yet to appear at the National Assembly as they are reportedly holding a meeting on Aso Drive, near the National Assembly building.
The Senators held a similar meeting earlier at the Sheraton Hotel.
DAILY POST's correspondent who visited Sheraton earlier could not be allowed to cover the meeting.