Rikici da annoba sun sa miliyoyin mutane kauracewa gidajensu a 2019 | BBC news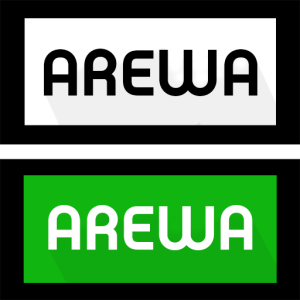 Wani sabon rahoton cibiyar kasa da kasa da ke sa ido kan mutanen da rikici ya dai-daita IDMC, ya ce sama da mutum miliyan 10 ne suka rasa matsugunansu tsakanin watan Janairu da Yunin bana.
Cikin adadin, mutum miliyan 3.8 ne suka bar gidajensu sanadiyyar yaki a sassan Nahiyar Afirka da kuma Gabas Ta Tsakiya, kuma akasarin rikicin ya faru ne sakamakon rashin bin ka'idojin yarjejeniyoyin zaman lafiya da bukatar tsagaita wuta da aka cimma a Syria da Yemen da Afghanistan da kuma Libya.
Rahoton wanda IDMC ya fitar ranar Alhamis ya ce babban birnin Libiya Tripoli, ya tsinci kansa cikin matsanancin rikici tun bayan barkewar yakin basasa a Libya.
Haka abin yake a jamhuriyar Dimokradiyyar Congo da Habasha da kuma Najeriya wadanda su ma jerin hare-hare ya raba dubban jama'a da ga muhallansu.
Munanan hare-hare a arewa maso yammacin Najeriya da kuma rikici tsakanin makiyaya da manoma a yankin tsakiyar kasar ya sa wasu karin mutanen neman mafaka fiye da adadin mutanen da rikicin Boko Haram ya daidaita.
Rikici tsakanin al'umomi daban-daban da hare-haren 'yan-ta-da-kayar-baya ya sa ke rura wutar rikici a tsakanin al'umomi a sassan Yammacin Afirka abin da ya ta'azzara yawan mutanen da suka bar gidajensu fi ye da yadda yankin ya gani a baya.
"Wannan adadi ya karu ne matuka, musamman yadda mu ke tunkarar karshen shekara," a cewar rahoton.
Adadin ya nuna ba a daukar matakan dakile abubuwan da ke haddasa rikicin da rashin daidaiton da ake samu sannan al'amarin na janyo nau'ukan rikici kamar yadda Daraktan Cibiyar ta IDMC, Alexandra Bilak ya bayyana.
Annoba da dama ta sa wasu mutane miliyan bakwai rasa muhallansu.
Mahaukaciyar guguwa hade da ambaliyar ruwa ne ke janyo wannan abu da ke faruwa, sanadiyyar rashin kyawun yanayi da da yake sa yi wa annobar kallon zama ruwan dare.
Guguwar Fani ita ma ta jefa miliyoyin mutane cikin halin ni 'yasu a Indiya da Bangladesh yayin da guguwar Idai ta afkawa Mozambique da Malawi da Zimbabwe da kuma Madagascar inda anan ma gwamman mutane su ka rasa muhallansu.
Ambaliyar ruwan ta yi mummunar barna a Iran inda annobar ta sha fi kaso 90 cikin al'ummar Ethiopia da Philippines da Bolivia.
La'akari da rahotannin da suka gabata da ke alakanta akasarin annobar da ta shafi yanayi ce ta afkawa yankunan a tsukin Janairu zuwa Yunin shekarar bara, Cibiyar ta IDMC ta kiyasta cewa yawan mutanen da suka rasa gidajensu zai rubanya a karshen shekararnan zuwa kusa miliyan 22.
Ba makawa wannan zai ayyana wannan shekarar a matsayin wadda ta fi samun mutanen da suka rasa gidajensu ta wannan yanayi.
"Bai dace Kasashen waje su ci gaba da yin burus da yankunan da dubun dubatar jama'ar da suka rasa gidajnesu ba. In ji Bilak.
"Dole mu tallafawa gwamnatocin kasashen da wannan ibtila'in kan shafa a kokarinsu na kare 'yan gudun hijira da tabatar da zaman lafiya da kuma janyo kudaden shiga domin samar da ci gaba mai dorewa da iya rayuwa sakamakon sauyin yanayi.
"Idan aka yi haka ne za a iya rage halin na ni 'yasu da tashin hankalin da miliyoyin mutane ke shiga sannan a kawo babban sauyi kan wannan adadi da aka bayyana a rahoton."
BREAKING: Another torture centre with 11 inmates uncovered in Zaria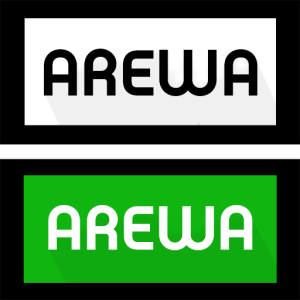 An illegal rehabilitation home that had transformed into a house of horror where inmates are tortured and left to writhe in pains has been discovered in Zaria, Kaduna State.
The discovery, which was made on Tuesday, left many across the city in shock.
At least 11 inmates made up of men and children were removed from the illegal facility.
The latest incident follows the discoveries of other unauthorised rehabilitation centres in Rigasa under Igabi Local Government Area of Kaduna, and another in Katsina State.
Many of the inmates in those places were bound with chains and had various torture marks all over their bodies.
Man dies after drowning in kano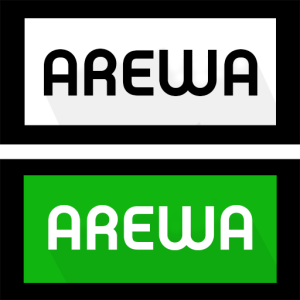 A 40-year-old man, Mohammed Mohammed got drowned while bathing in a pond at Kwanar Tattarawa in Dawakin Tofa Local Government Area of Kano State.
Speaking with the News Agency of Nigeria, the Public Relations Officer, Kano State Fire Service, Malam Saidu Mohammed said the incident happened on Tuesday morning when the deceased went to have his bath.
"We received a distress call today from one Malam Rabiu Abbas at 10.05 a.m. that Mohammed's body was found floating in the pond.
"On receiving the information, we quickly sent our rescue team to the scene at 10.25 a.m.
"He was conveyed to the Murtala Muhammed Specialist Hospital, Kano, where the doctors confirmed him dead," he said.
BREAKING: Benue Assembly member arrested over crime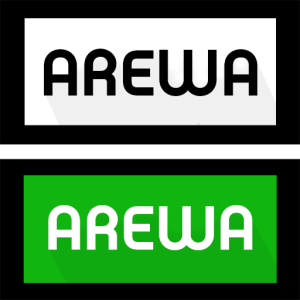 Police have arrested the Member of the Benue Assembly Representing Katsina-Ala Constituency, Hon Jonathan Agbiye.
Agbidye was apprehended in possession of a Toyota Hilux vehicle believed to belong to the late Justice Tine Tur.
He's currently being taken to Abuja by the mobile squad.
Hon Agbidye is a member of the All Progressives Congress, APC and he won the 2019 Benue State House of Assembly election on the platform of the APC.
Reports from Katsina-Ala before and during the elections said notorious kingpin and wanted man, Terwase Akwaza, alias Gana, who is also said to have strong links with APC allegedly sponsored Jonathan Agbidye for the election "to represent him" in the House.
Gana, it was rumoured, had threatened that anyone who contested and defeated Agbidye would not remain alive to enjoy his tenure in the Assembly.
As a result of Gana's threat to kill, the PDP candidate in Katsina-Ala who contested against Agbidye refused to file a petition against INEC's declaration of the APC candidate as winner of the election.
Information has it that someone (name withheld) wrote a petition to the Inspector-General of Police on the suspected criminal activities of Agbidye including his ties with Gana.
The IGP, acting on the petition, detailed his men who began to trail the Benue lawmaker till he was nabbed in possession of the said stolen hilux vehicle.
When contacted, the state's Police Public Relations Officer, DSP Anene Sewuese Catherine, confirmed the presence of IGP IRT team but yet to get the full details.
"I can confirm the presence of IRT in Benue but not sure of the arrest yet. I will meet with the team leader to get the full details shortly," she said.