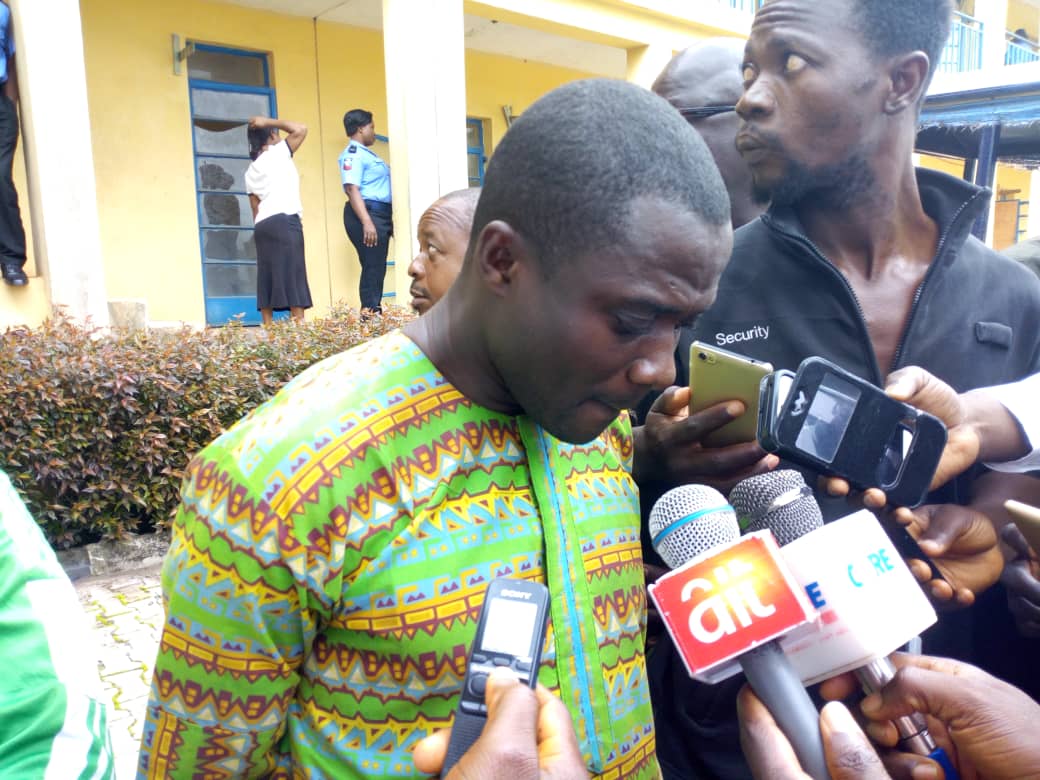 Men of the Ondo State Police Command have arrested a fake lawyer, Taye Mapayi, who was alleged to have aided the escape of two armed robbery suspects from the detention of the Special Anti-Robbery Squad (SARS) in Ondo State.
Mapayi, who was apprehended by detectives of the state's command, was said to have mysteriously aided the escape of two notorious armed robbery suspects, Rotimi Adeleye and Bukola Adeoye from SARS detention on the July 30, 2018.
However, Adeoye who is notoriously known as 'Agbara' was later gunned down during a gun duel with the police during a robbery operation at Ore in Ondo some weeks after the duo were declared wanted by the police.
Parading the suspect, the Public Relations Officer of the Ondo State Police Command, Femi Joseph said Mapayi was arrested by the police following an intense investigation, adding that the suspect had been using the fake identify of a lawyer to perpetrate illegality.
"Mr. Mapayi who has been parading himself as a lawyer, even though, he is an impostor aided the escape of the two suspects from our custody.
"The same fake lawyer cut off the handcuffs in the hands of the two robbery suspects and consequently absconded with them to Ore.
"Later, he didn't stopped there he went ahead blackmailing the police of having killed one of the suspect in an extra judicial manner.
"He has since confessed to being a fake lawyer who has been duping the the unsuspecting members of the public," he added.
He vowed that the law would take its cause on the fake lawyer noting that he would be charge to court as soon as possible.
In his interrogation with journalists, Mapayi explained that the robbery suspect killed by the police was his cousin.
He denied the knowledged that late Adeoye was into robbery operation adding that he has been the one catering for his upkeep.
"He is my cousin and I don't know anything about his escape from the police custody.
"I just read in the newspaper that he (Adeoye) was arrested by the police and I went there to see him," he said.