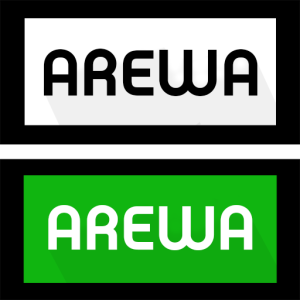 The management of Adekunle Ajasin University, Akungba-Akoko, AAUA, Ondo State has condemned the alleged sexual assault on one of its students by soldiers stationed at a checkpoint between Akungba-Akoko and Ikare-Akoko area of the state.
A statement issued on Sunday by the acting Registrar of the institution, Mr. Opeoluwa Akinfemiwa, stated that after necessary investigation have been concluded by the university into the matter, the university described the development as absurd, particularly coming from those who should uphold the law.
Recall that last Wednesday, a 300-level AAUA student of the institution was allegedly gang-raped by some soldiers stationed at a checkpoint in Ikare-Akoko, the headquarters of the Akoko North-East Local Government Area of Ondo State.
DAILY POST had reported how the victim from the Department of Religious and African Studies of the university was allegedly ordered by one of the soldiers, identified as a Lance Corporal Sunday, to get down from a commercial mini-bus she was travelling in from campus to Ikare-Akoko. https://dailypost.ng/2019/08/02/soldiers-allegedly-rape-300-level-varsity-student-ondo/
Meanwhile, the soldiers were confirmed to have been arrested on Friday by the Brigade Commander of the 32 Artillery Brigade of the Nigeria Army, Akure, Ondo State, Brig. Gen. Abubakar Zakari.
While commending the Brigade Commander of the 32 Artillery Brigade, Brig. Gen. Zakari for his prompt action over the issue, the institution called for decisive action against the randy soldiers.
The institution, however, called for the immediate dismantling of the checkpoint where the crime was committed, stressing that it no longer serves its purpose of securing lives and property.
The statement read further, "the University, after its preliminary investigation, noted with concern and amazement that a soldier of the Federal Republic of Nigeria, whose duty, among others, is to protect lives of its citizens can turn round to exhibit such reprobate tendencies.
"The University, while commending the swift action taken so far by the Brigade Commander on this inhuman and brazen assault on a defenceless and innocent student, calls on the authorities of the Nigerian Army to deal decisively with the perpetrator(s) of the act against humanity.
"While we are not unaware of the security situation in the country, we strongly request that the checkpoint be dismantled and the soldiers moved to between Oba-Akoko and Ose where kidnappings and robberies occur, almost, on a daily basis.
"The University calls for calm and wish to assure the students that we will continue to ensure that adequate security measures are put in place to enable them continue to pursue their academic activities without molestation."
Also on Saturday, Governor Rotimi Akeredolu of Ondo State had called for the immediate prosecution of the soldiers involved in the act.