Nollywood needs government's support to prevent it from going into extinction – Idowu Phillips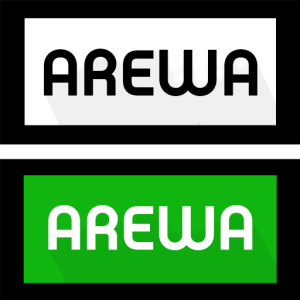 Veteran Nigerian actress, Mrs. Idowu Phillips fondly known as Iya Rainbow, on Saturday declared that the only way to prevent the Nigerian film industry from going into extinction is for the government to support actors and actresses with financial aids.
Phillips who said that the advent of social media, internet and modern technology has negatively affected practitioners in the industry, maintained that it is worrisome that most producers and film makers run at a loss after producing home videos, because most of the films have been on the internet even before they are out for sale.
The octogenarian made these assertions while speaking with journalists in Ibadan, the Oyo state capital shortly after the kickoff of her 77 birthday ceremonies expected to take place in October.
At the event were the Chairman, Association of Local Government of Nigeria (ALGON) Oyo state chapter, Mr. Ayodeji Abass-Aleshinloye who chaired the occasion, Nollywood actors and actresses among whom are Saheed Balogun, Peju Omobolanle-Ogunmola, Toyin Adegbola, Razak Olayiwola, Yemi Sonde and Mr. Olusegun Davies and Mrs. Juliana Afonrinwo of Gulf Platform which organised the event.
Phillips while thanking the organisers for recognising her, appealed to the federal government to "save film industry from going into extinction because of the adverse effects of internet and the social media."
She added that the introduction of internet has reduced the patronage for home videos which has made many actors, actresses and producers to be in "debts after producing home videos."
She said, "I want the government to support us, to give us money that we can be making use as loans. It is the marketers that are borrowing us money and we don't get our money back again. You will see a situation when someone spent two million for a film and he get six hundred thousand naira in return because the film has been on the internet before it is even out for sale.
"I appeal to government to support us to avoid this profession going into extinction. I don't want it to go into extinction. We are begging the government, we are urging them to look at our side. The marketers are the ones giving us money in the past, but we don't get what we spend on the films now, that is why we don't get support again. Before a film is out, it is already in the internet.
Philips while speaking on the attitude of young actors and actresses, maintained that it is only those who are not wise that are showing up their wealth on the internet.
"It is those who are not wise that are showing their wealth on the internet. How can you be showing that you have fifteen million when you don't have five million. Those who are still exoisinf their bodies, we are still talking to them at the locations because I don't like it. I don't want them to go array. God said that we should covert our body.
"Lack of role models and masters is another issue. In the past, we have masters who train people and many upcoming actors and actresses will be under that person, but now, someone with money will just come without enough training, that is one of those things killing the industry.
Davids and Afonrinwo while speaking, added that the organisers decided to celebrate the octogenarian because of her contributions to the theater industry in Nigeria.
"Today, we are kicking off the 77th birthday of Iya Rainbow. We are gathered here to appreciate her contributions and that is why we are honoring her as she turns 77 on October 16th."
Burna Boy breaks silence on visit to South Africa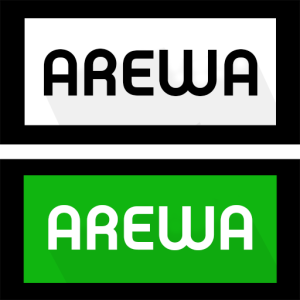 Burna Boy has broken silence on his visit to South Africa despite his promise not to set foot in the country.
DAILY POST recalls that Burna Boy in the wake of xenophobic attacks in September said he would not visit South Africa unless the government resolves the issue.
However, Burna Boy has been listed among artists that would be performing in ' 'Africa Unite' concert on the 24th of November 2019 in South Africa as part of the Africans Unite line-up.
His inclusion has met backlash from South Africans who have called for his exclusion from the concert
But, Burna Boy reacting on his Twitter page, said he will contribute a portion of the proceeds from the concert to the victims of xenophobic attacks.
He, however, did not give reasons for rescinding his promise not to visit South Africa.
On his Twitter page, the 'African Giant' as popularly called wrote: "The first of many! Part of the proceeds will be donated to the victims of Xenophobic attacks by me!
"I really hope we can all keep contributing in our own way to make the world a better and safer place for each other. Africans unite, it's bigger than all of us."
Grammys reveals host of 2020 award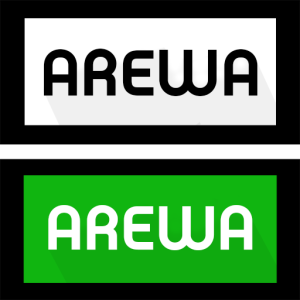 The Grammys has announced that American singer, Alicia Keys will be returning to host the Grammy awards for the second year in a row.
Alicia Keys hosted one of the biggest awards shows back then in February 2019.
The 38-year-old singer confirmed and announced the development in a post on her Instagram page.
The 62nd Grammy Awards is set to air on Sunday, January 26, 2020.
Alicia wrote: "'At first I did think last year was a one-time thing but when the opportunity came back around there was no question about returning as host of the GRAMMY Awards.
"Last year was such a powerful experience for me. Not only did I feel the love in the room, but I felt it from around the world and it confirmed the healing and unifying power of music."
Confirming Alicia as host, Grammys president and CEO Deborah Dugan added: "From best new artist recipient to Grammy Award host, Alicia Keys has been a beacon of artistry within the music community for more than two decades.
"Last year was a testament to her compelling creativity and we are thrilled that she will return to the Grammy stage as our host. Anything can happen, you don't want to miss it.
"In her 18 many years in the new music enterprise, Alicia Keys has racked up an overall of 29 Grammy nominations, and have absent home with 15 Grammy Awards!
"She is really a veteran to the Grammy loved ones, and the academy is content to have her."
North not ready to vacate power in 2023 – Charles Oputa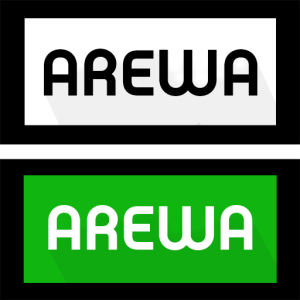 The Co-convener of 'Our Mumu Don Don Movement, popularly known as CharlyBoy, has claimed that the Northern extraction will not vacate power after President Muhammadu Buhari's second term in 2023.
Oputa, who was reacting to the alleged cold war between the northern cabals in the nation's Presidency and Vice President, Professor Yemi Osibanjo, spoke during a radio political programme, "Open Parliament" anchored in Umuahia, the Abia state capital, monitored by DAILY POST at the weekend.
The social critic opined that the Igbo and the Yoruba should forget the nation's seat of power in 2023, claiming that the Northern/Fulani caliphates were desperate to hold on to power beyond 2023.
Oputa also posited that he has lost confidence in the apex Igbo socio-cultural body, adding that Ohanaeze had failed to speak truth regarding the current state of South East geopolitical zone in the contemporary Nigeria society.
He said, "You know, Nigerians, we like to talk to much. I believe in action. I don't believe in Ohanaeze Ndigbo. I don't know what they are doing as contributions to see the development of South East and Nigeria as a nation.
"Ndigbo can never get change. I know, the Yoruba person is getting it, except they are blind. I said, the country is sick. The people who are perpetuating themselves in government, they want to remain there, they want to die there. They don't even care for Nigeria.
"So, I told you before this interview that I am very very frustrated with this country, because, this is not how to run the country, this is a banana republic. I don't share the view of Ohanaeze, because, nobody is going anywhere in 2023. They still want to perpetuate themselves in power.
"It baffles me a lot. The abnormalities have become the norms. Things are upside down. That is why I call it banana republic. We have not gotten our ass out from the one we are in, people are talking 2023 election. Where are we (Ndigbo) going? Can't we all see the writing on the wall?
"Why I said the South-West, as well as South East zone will not get the Presidency in 2023, you can see, they are dealing with the Vice-President now. They rendered him inconsequential. So, who is next?'