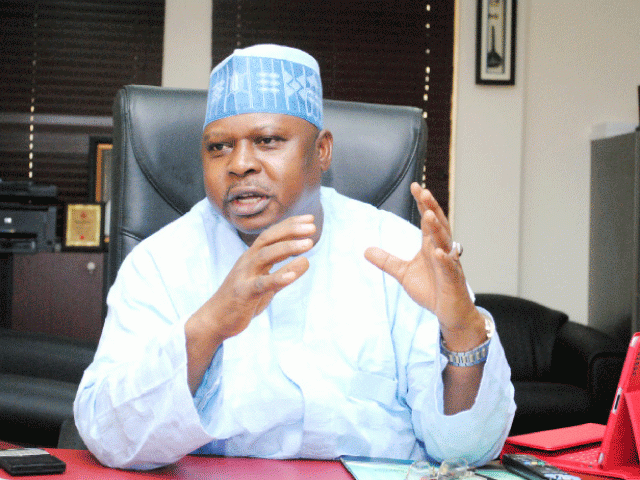 The Peoples Democratic Party (PDP) presidential aspirant, Kabiru Tanimu Turaki, SAN, has called for the prosecution of those behind Tuesday's siege on the National Assembly.
The former Minister of Special Duties stated that the invasion was planned by some powerful persons.
He said this in Osun during his meeting with PDP delegates, state executive committees and other leaders of the party.
The Senior Advocate of Nigeria said that it was not enough for the federal government to sack any culprit from his job.
"Those responsible should be investigated and prosecuted in the court to serve as a deterrence from such acts in the future," he said.
Turaki expressed sadness at the "desecration of the symbol of democracy – the National Assembly – with impunity 19 years after sustained efforts were made to establish representative governance".
The aspirant noted that putting the legislature under siege was tantamount to putting Nigeria's democracy in chains.
"It also means that the rule of law has no meaning to to the APC", he lamented.
The aspirant promised to rejig the economy from the comatose level that the APC had placed it if given the opportunity to serve, and also create an enabling environment for the youth to be engaged productively so that they themselves can be employers of labour.
He further promised that the security agencies will be headed by seasoned professionals who will complement one another in tackling the nation's security challenges more effectively and efficiently.